"New year, new you" is the phrase we hear every January. It is all about losing weight and feeling better. Last year we did a Whole30 and I actually did not end up losing much weight, but the lessons I learned from the Whole30 lifestyle and what is good for my body (and what is not!) were really worth it. This year we are doing another Whole30 once the traveling is over and the boys go back to school. We have learned it is much less stressful that way! If you are looking for good go to recipes, I have collected some Whole30 Crock Pot recipes in this post and Whole30 Air Fryer recipes, too.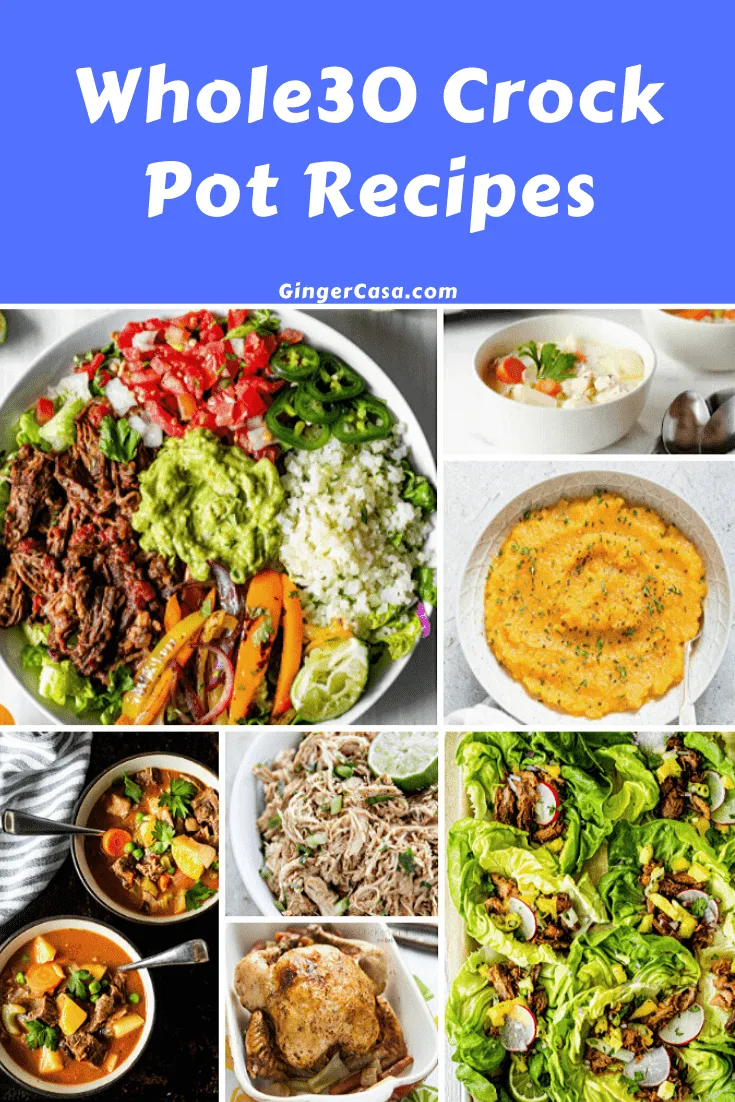 I love being able to free up my evening by doing a little planning with my Crock Pot. Throw in the ingredients in the morning and it's ready and delicious by dinner time!
If you are looking for a good Whole30 Instant Pot recipe, check out my Instant Pot Cinnamon Apples, but leave out any sugar. Trust me, they're sweet without it!
>>Check out this recipe for Whole30 Cashew Aoli Mason Jar Salad<<
Always make sure to read the labels of your products, as well as the ingredients in this list. Swap ghee for butter, check labels for unwanted ingredients (like sugar!) and try to do your best planning at the grocery store or with a grocery app.
Pretty much any vegetable and meat is able to be cooked in the Crock Pot, so if you don't see what you like here, just do a little researching. The options are endless!
Chances are if you are here, you know the Whole 30 guidelines, but if not, check out The Whole30: The 30-Day Guide to Total Health and Food Freedom or visit Whole30.com.