There is something about a cup of hot chocolate that makes winter and Christmas THAT much better, don't you think? Especially when it is cold outside (which often it isn't in Texas,) a cup of homemade hot cocoa is just comforting. Our two youngest boys really love hot chocolate, so I have made quite a few recipes over the years. I even love to make Spicy Hot Cocoa for those who love a spicy kick or when I have a cough or sore throat.
I recently discovered THE quickest and easiest way to make a delicious cup of coffee AND homemade whipped cream, and if you own a Vitamix, things are about to get real here. The Vitamix Aer Disc Container will make a HOT cup of cocoa in less than 10 minutes, then you can make cold whipped cream, too, and serve it all together in a matter of minutes.
Vitamix Aer Disc Container
For use with all full-size Vitamix blenders, the Aer Disc Container does all of this:
whipping, muddling, foaming, and emulsifying

extracts essential oils from herbs and juice from fruit while preserving some of the texture of those ingredients

Mix drinks without crushing the ice

BPA-free Tritan container rotates ingredients for faster, more consistent blending
container and lid are self-cleaning and dishwasher-safe

produces consistently creamy emulsions, light culinary foams, and stiff whipped creams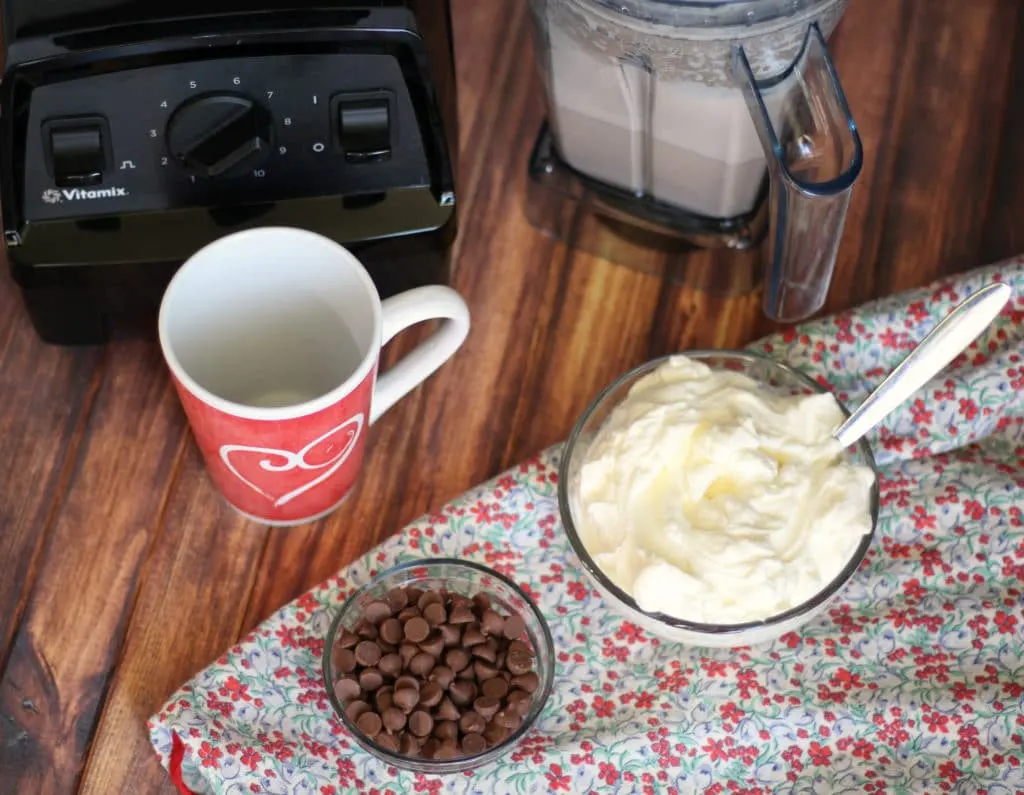 10 Minute Hot Chocolate with Homemade Whipped Cream
Okay, so now I'm sure you are wondering just how you make a cup of hot chocolate with a blender, right? Well, the Vitamix is just that awesome. You pour your ingredients in, and this little Aerating Disc does all the magic for you: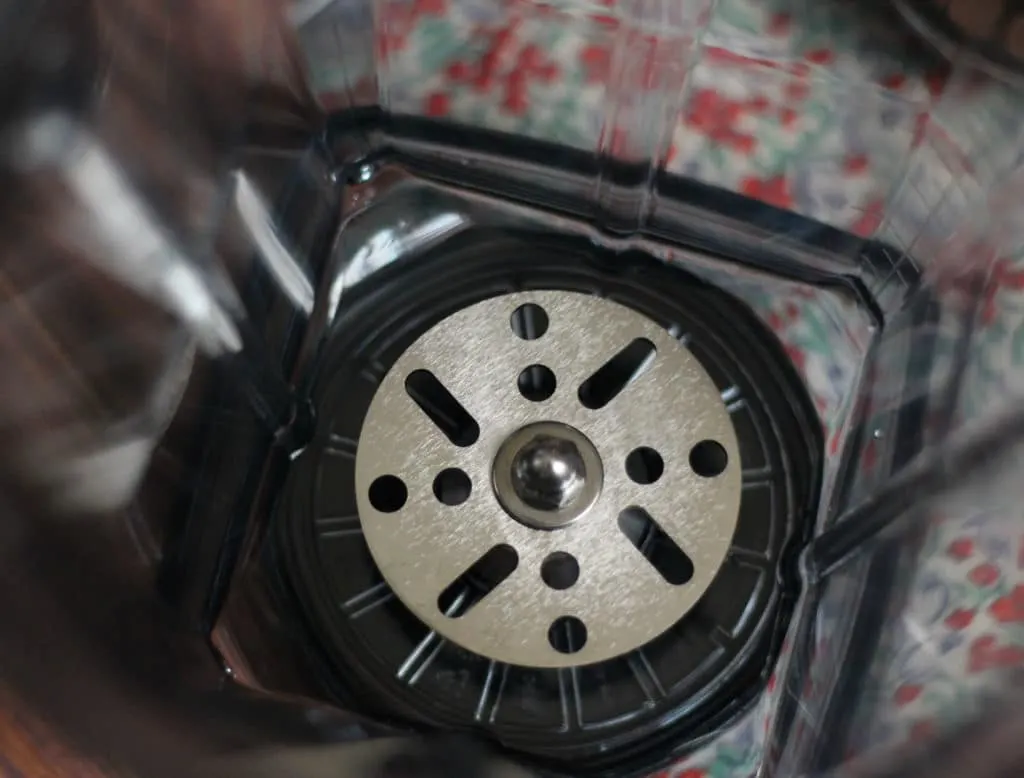 Scroll down for the full recipes, but I promise you will love the Vitamix Aer and everything that you can do with it! Learn how to make homemade peanut butter and raspberry lemonade sorbet with your Vitamix, too!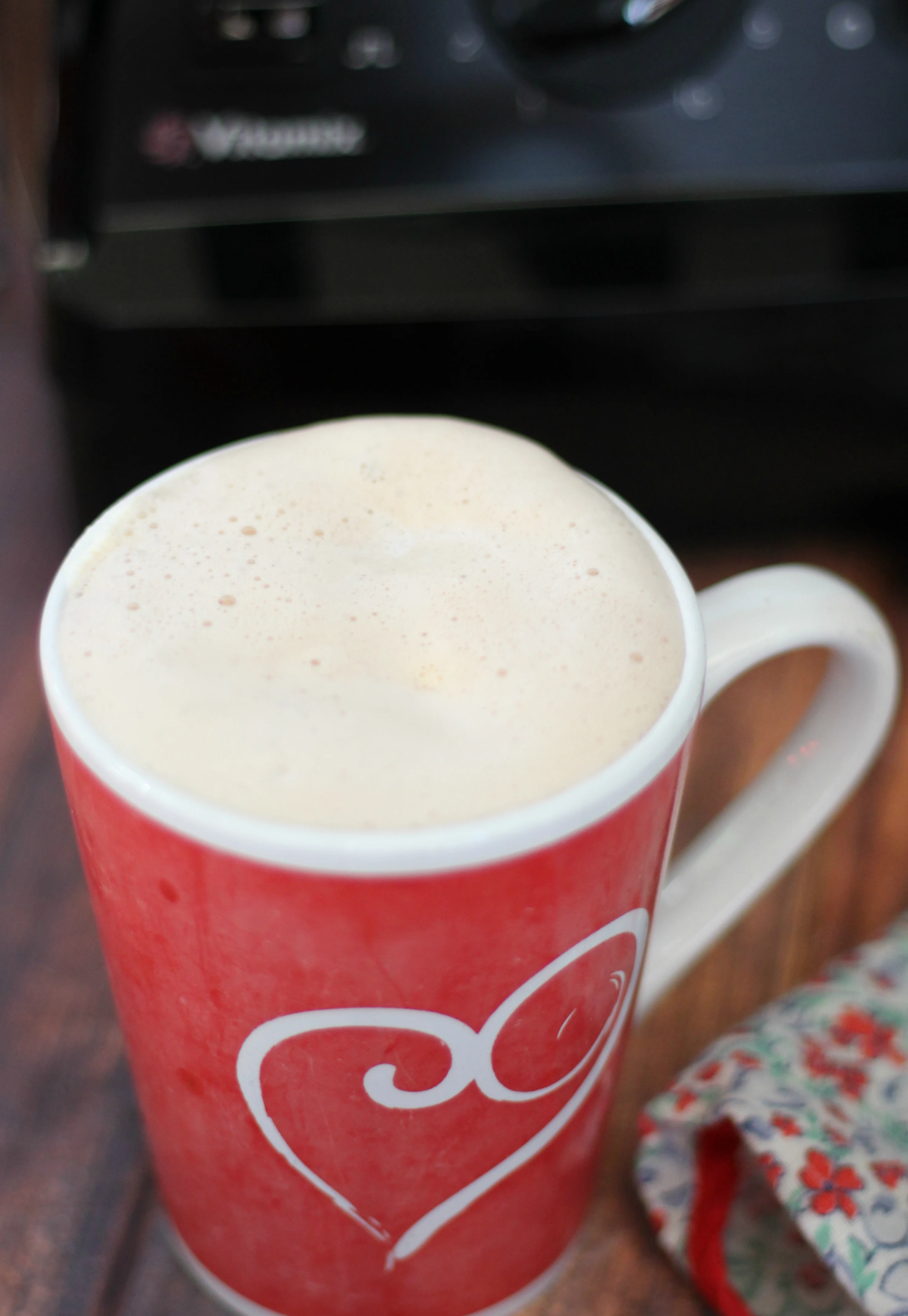 For more recipes, visit Vitamix.com