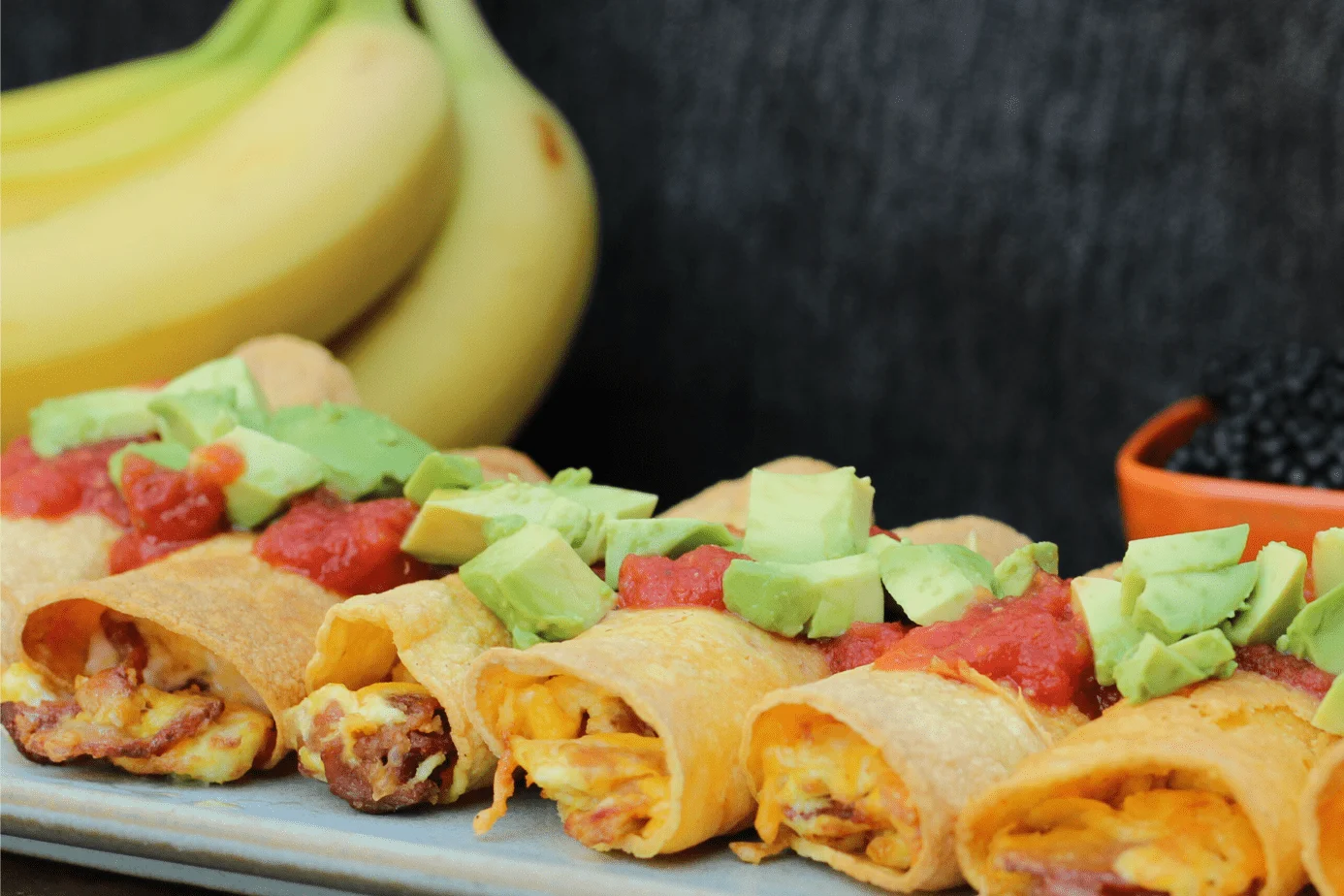 I love breakfast and I love Mexican food. When I became gluten free a few years ago, I really mourned the loss of delicious breakfast foods, but was excited that I could still eat many Mexican foods. I recently started making these air fryer taquitos and wow, are they delicious! Perfectly crispy, not a lot of fat that comes with deep frying, and you can fill them with anything. I use these extra thin corn tortillas and they always come out AWESOME.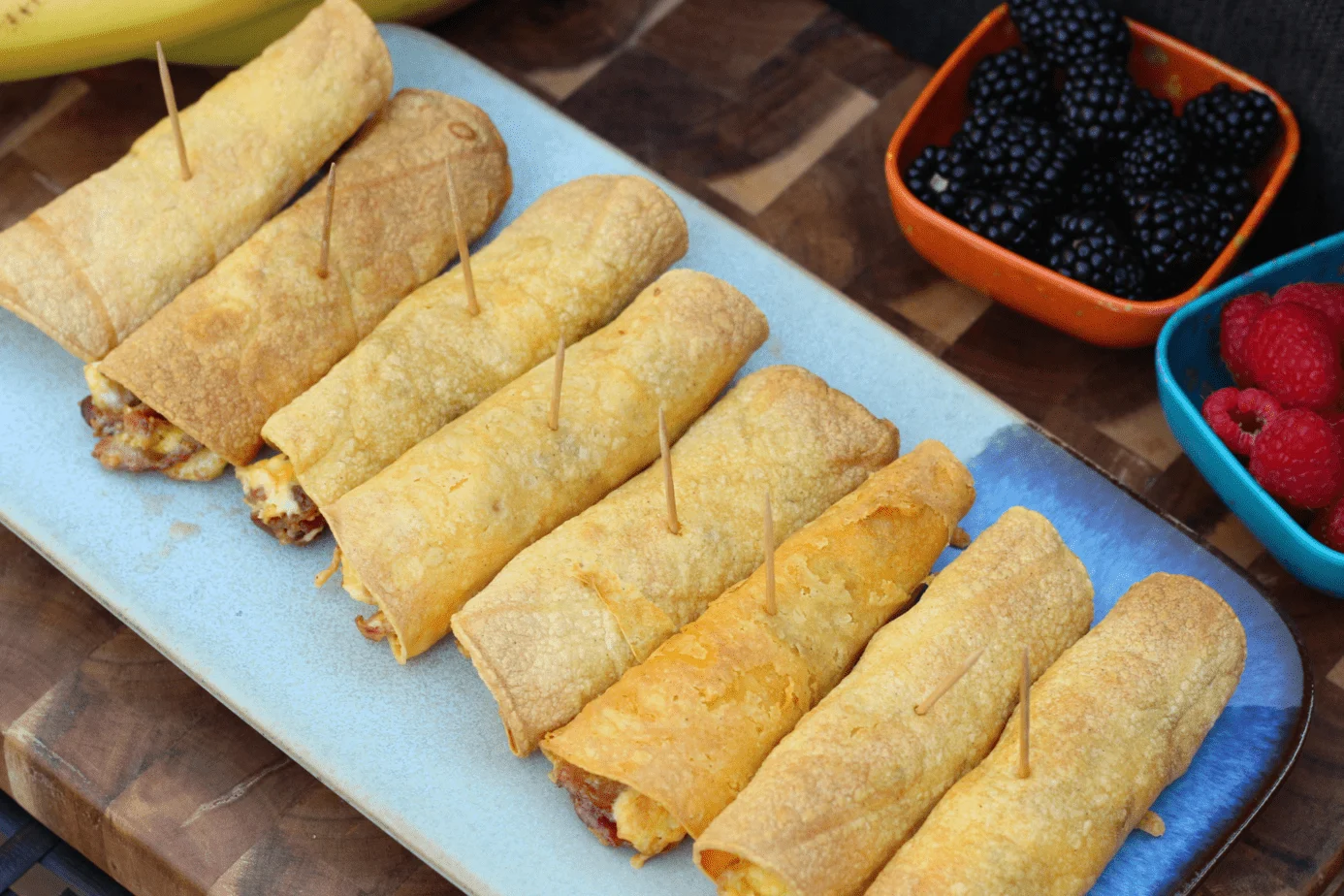 We actually call these breakfast taquitos "flautas" at our house, because that is what they are called at some of our favorite restaurants. However, upon doing a quick google search, it says that traditional flautas are made with flour tortillas, which I don't eat, of course. BUT, I have known taquitos to be made with flour tortillas, too. If you are ordering flautas at a Mexican food restaurant or picking up taquitos from your favorite store's frozen section, make sure to ask and read to see if they're corn or flour tortillas. BUT, for this recipe, you'll want to use the extra thin corn tortillas if you are not allergic to corn! So GOOD!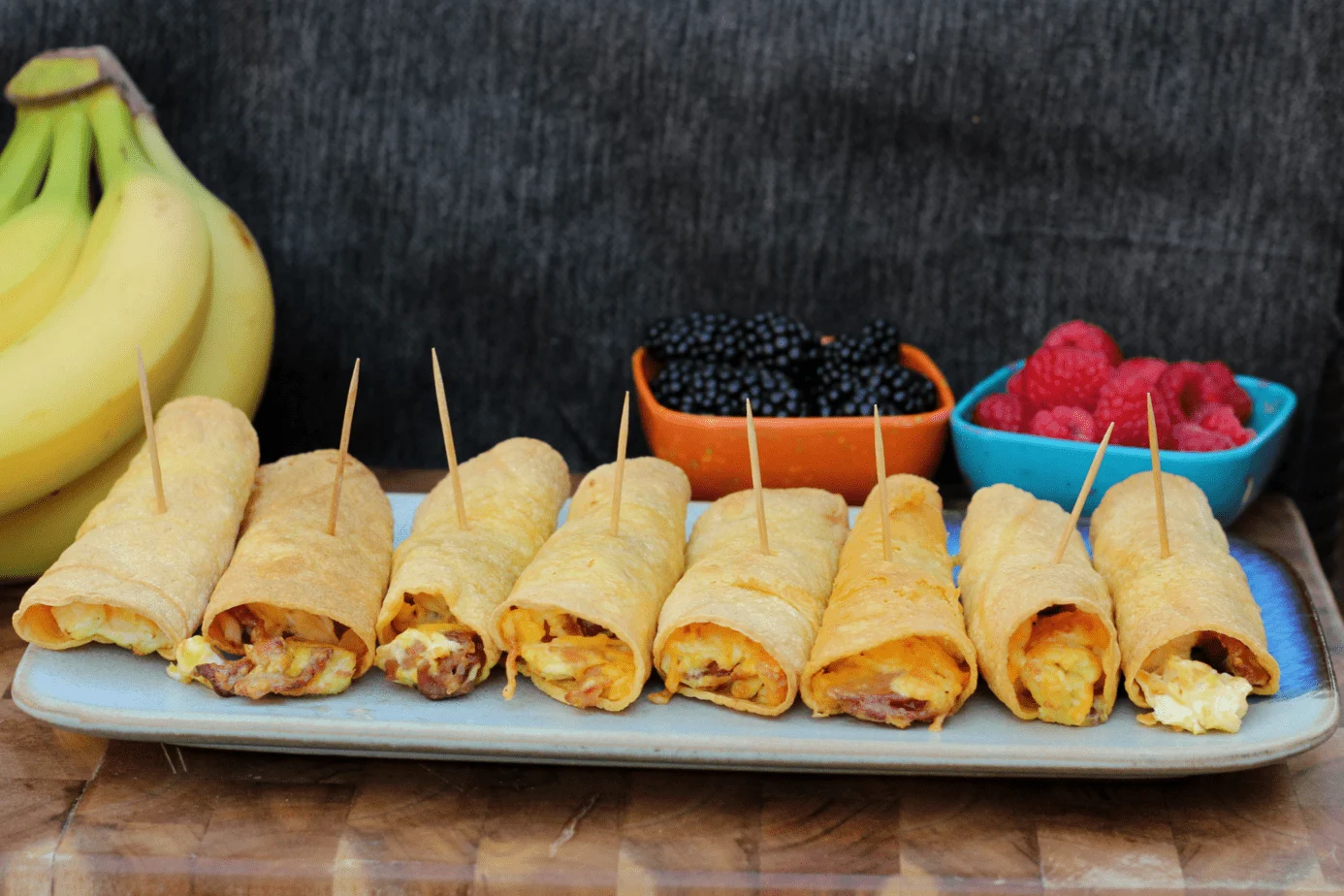 Taquitos are good straight out of the air fryer (although they will be a little hot!) but dip them in some cool salsa and they are out of this world amazing!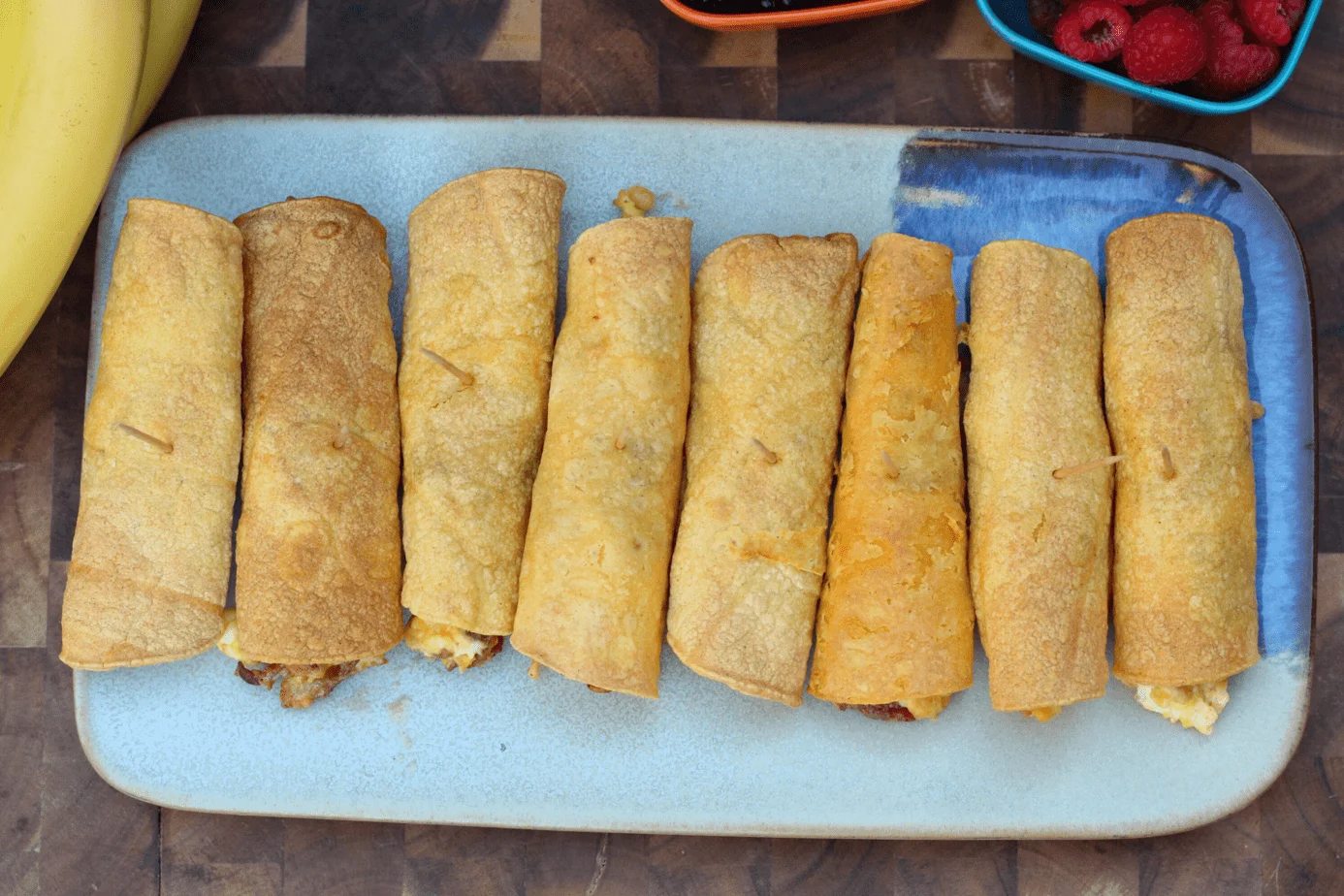 Try these Air Fryer Chocolate Protein Oats for another delicious air fryer breakfast option!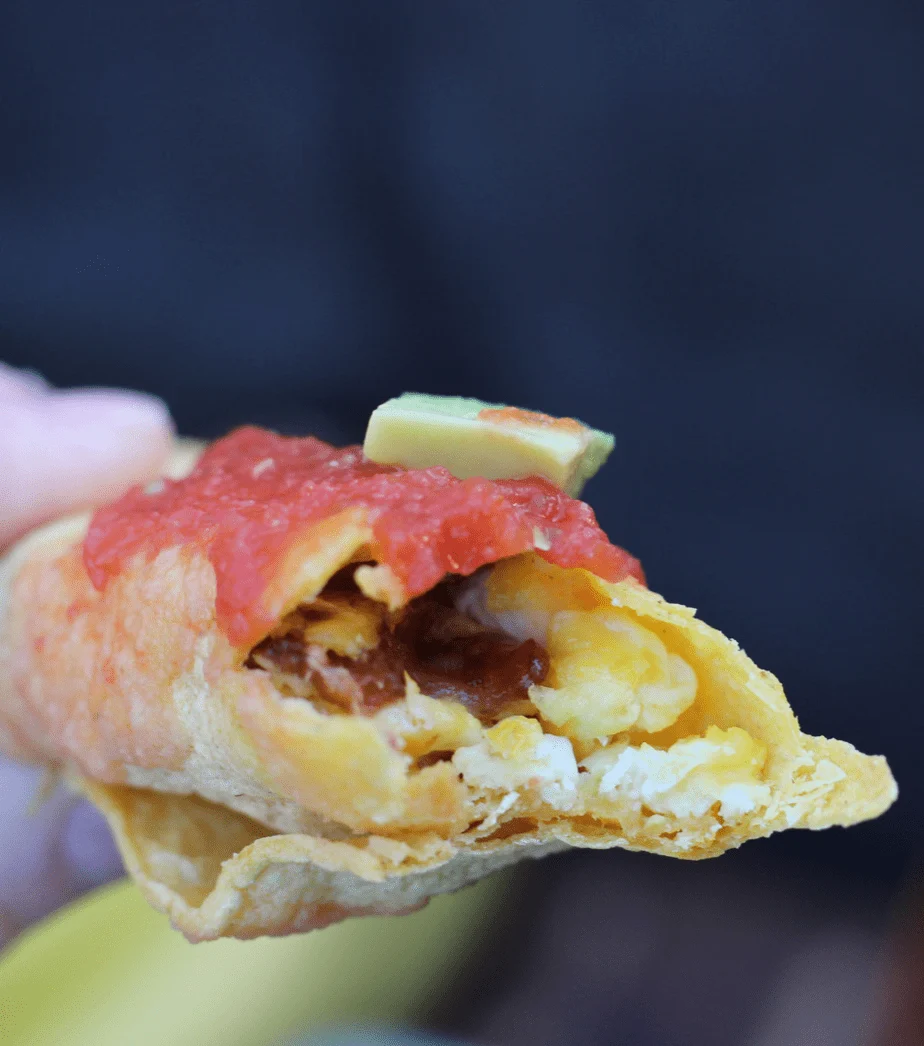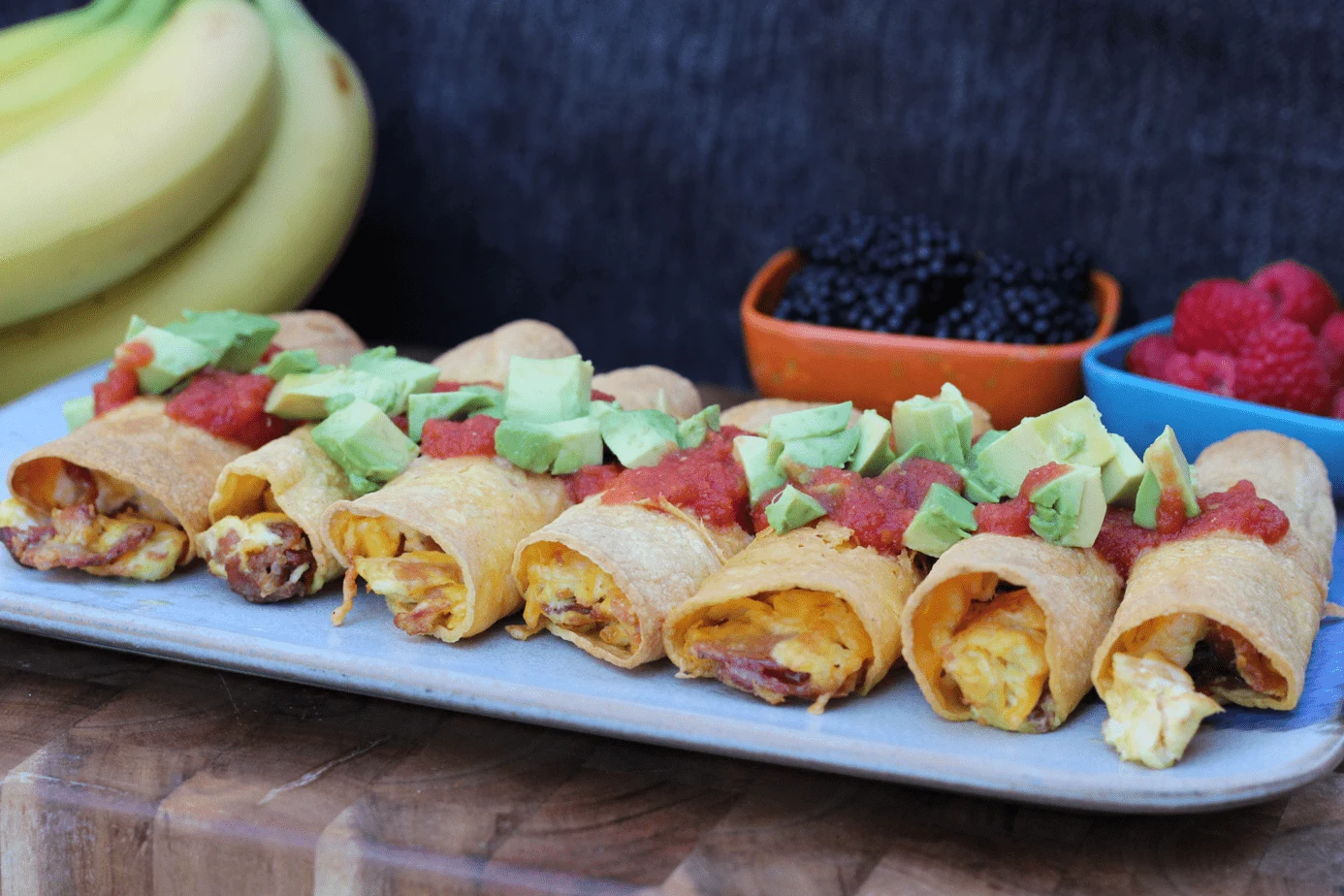 Enjoy these air fryer breakfast taquitos for breakfast or dinner and you will love them! Leave me a comment if you try them!