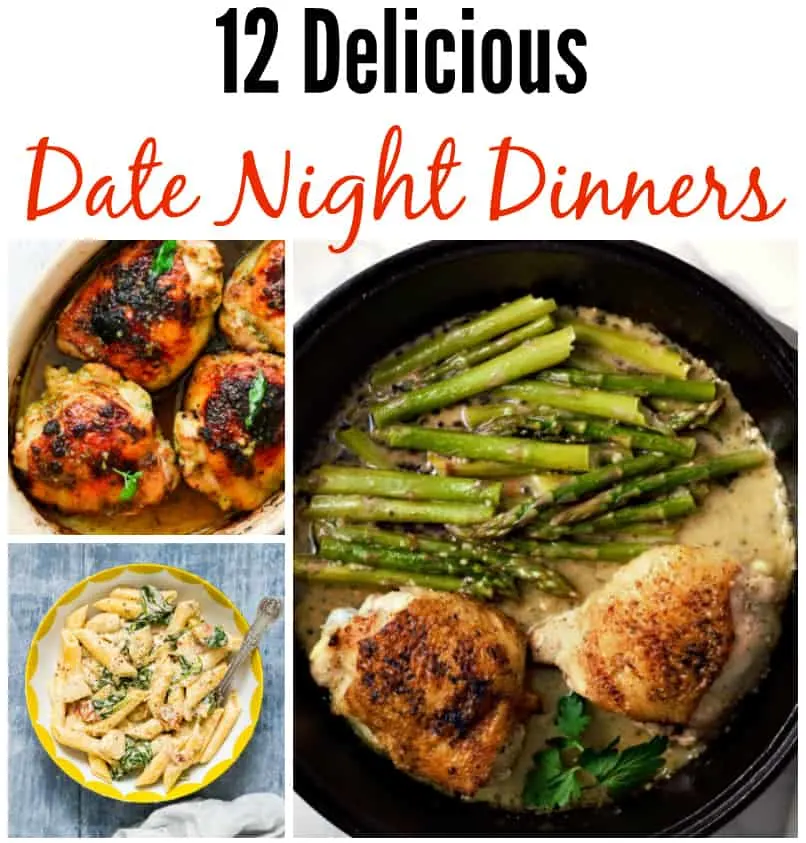 While going out to a restaurant with your spouse or signifiant other is great, sometimes it is just better to stay in. Especially on busy nights like Valentine's Day, (or Friday…) it just becomes more of a hassle to fight the crowds, talk over the noise, and spend time with each other.
It's nice just to stay in and enjoy a meal, just the two of us. Sure there is cooking involved, but cooking is a labor of love for me. I absolutely love being able to cook something that I know we will enjoy! And cooking together is a great idea, too. If you have kids, just send them off with grandma or the neighbor family and dedicate a couple of hours to just spending time together and talking. And pin this list for Valentine's Day, because I guarantee this is better than going out on the busiest day of the year for restaurants!
If you are a man reading this post, then way to go! Cooking for your spouse is an amazing act of love! These are good go to recipes for Mother's Day, too!
What is your favorite recipe for date night dinners?