Everyone loves steak tacos! I mean, not everyone, but most people with good taste love them! Try out this recipe for super quick and easy air fryer street tacos!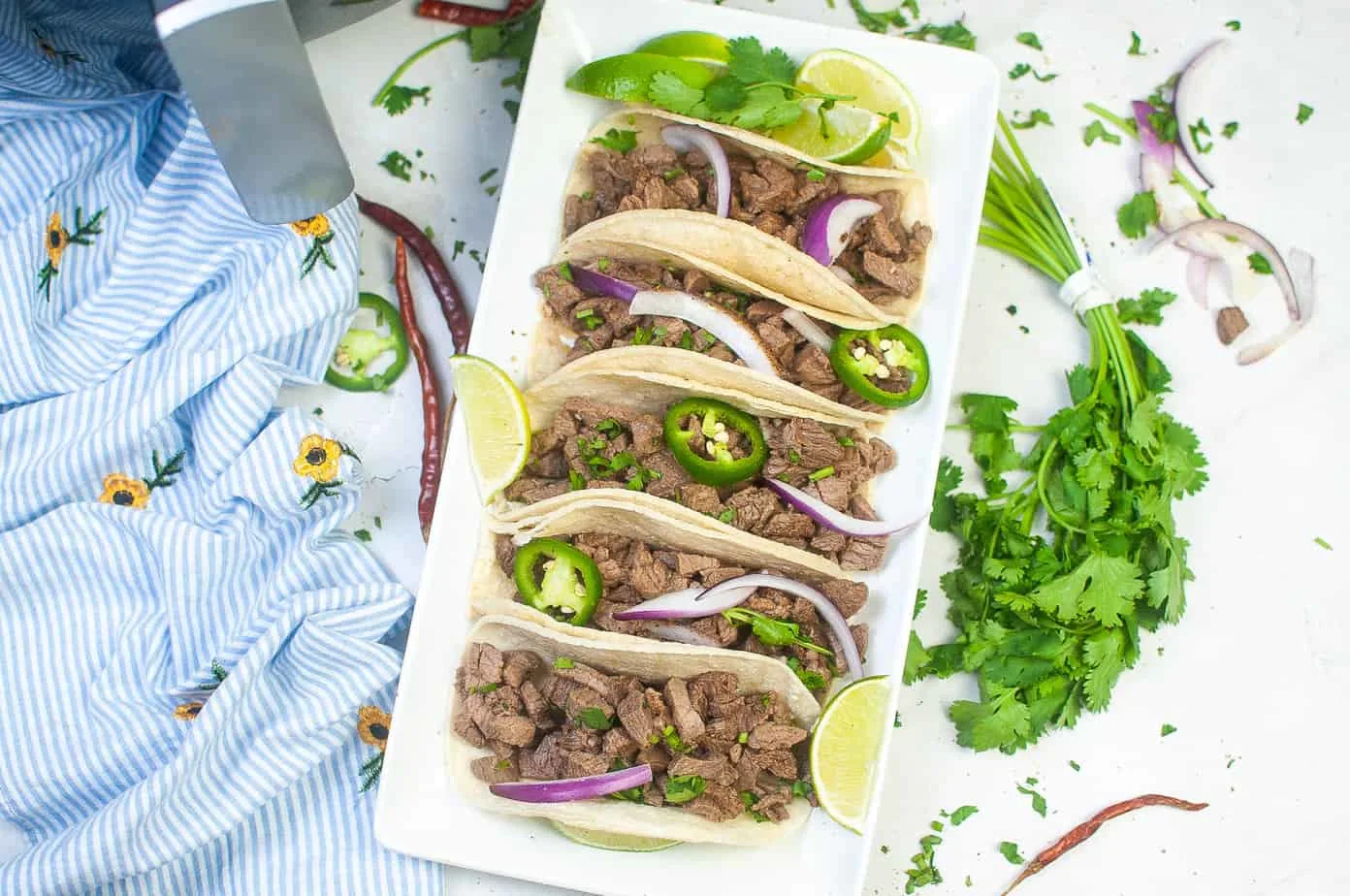 These street tacos come together really quickly. I do recommend marinating the meat for at least an hour, but preferably 2 or overnight. It makes the meat more tasty and tender! But since the meat cooks in the juice, it will be okay if you don't have time to let it sit.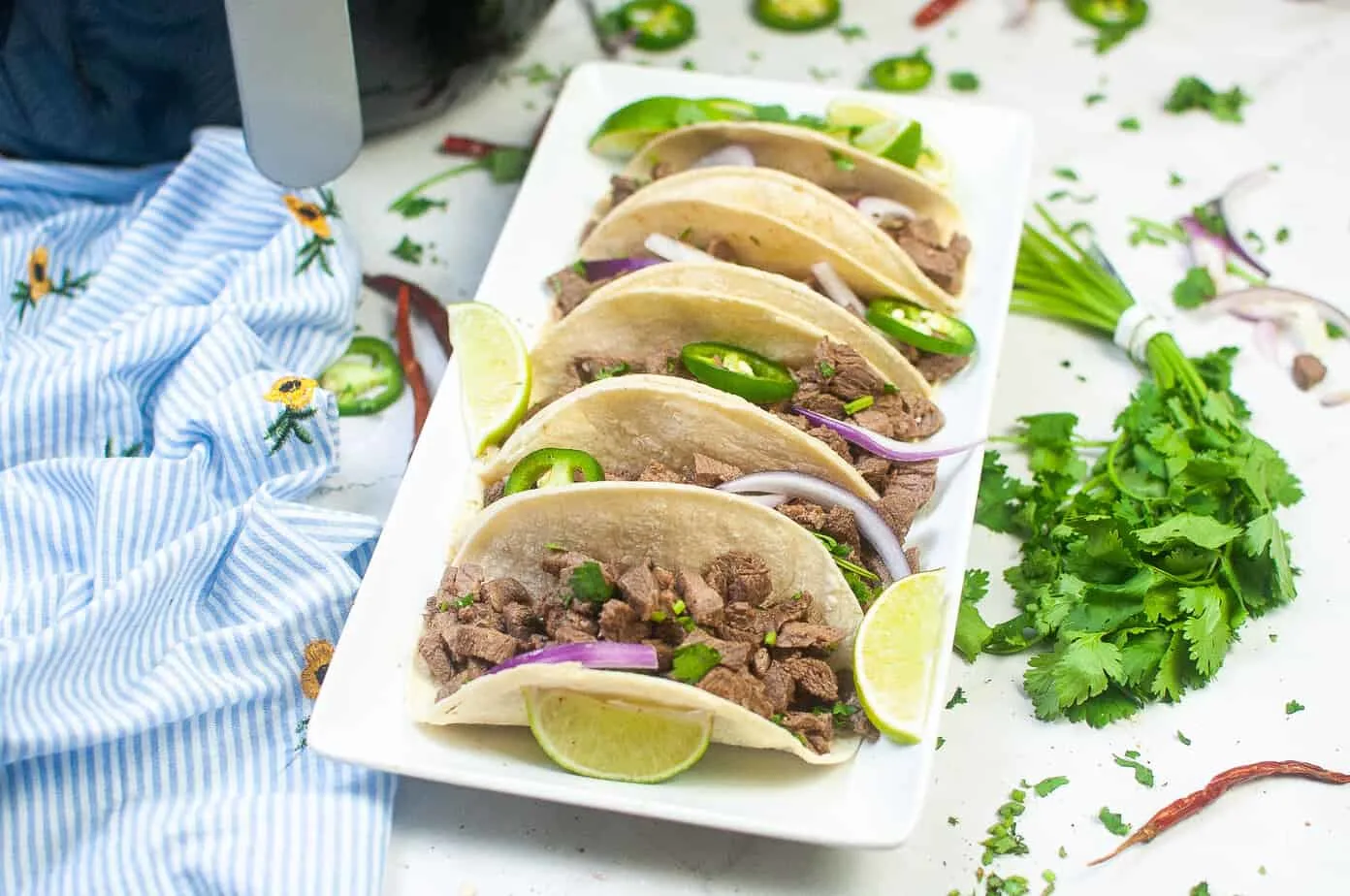 If you don't have a bowl in your air fryer, you can get one for it. I know before I got my Ninja Speedi, the air fryer I used only had the basket, but there is a bowl that you can use in it, or any bowl that is oven safe.
Really the sky is the limit with air fryers and pressure cookers! I recently got the Ninja Speedi, though, and it is amazing! It's an air fryer and pressure cooker in one and it is SO SIMPLE to use. I promise it's one of the easiest appliances to use!
You can customize these tacos to your liking. I am not a fan of onions but most people think that they're a definite MUST on your street taco! They at least make them look pretty.
You can choose from any type of onion, but if you are not sure that your guests WANT onions, I would stick with purple (so they can be easily located.) And again, they're pretty!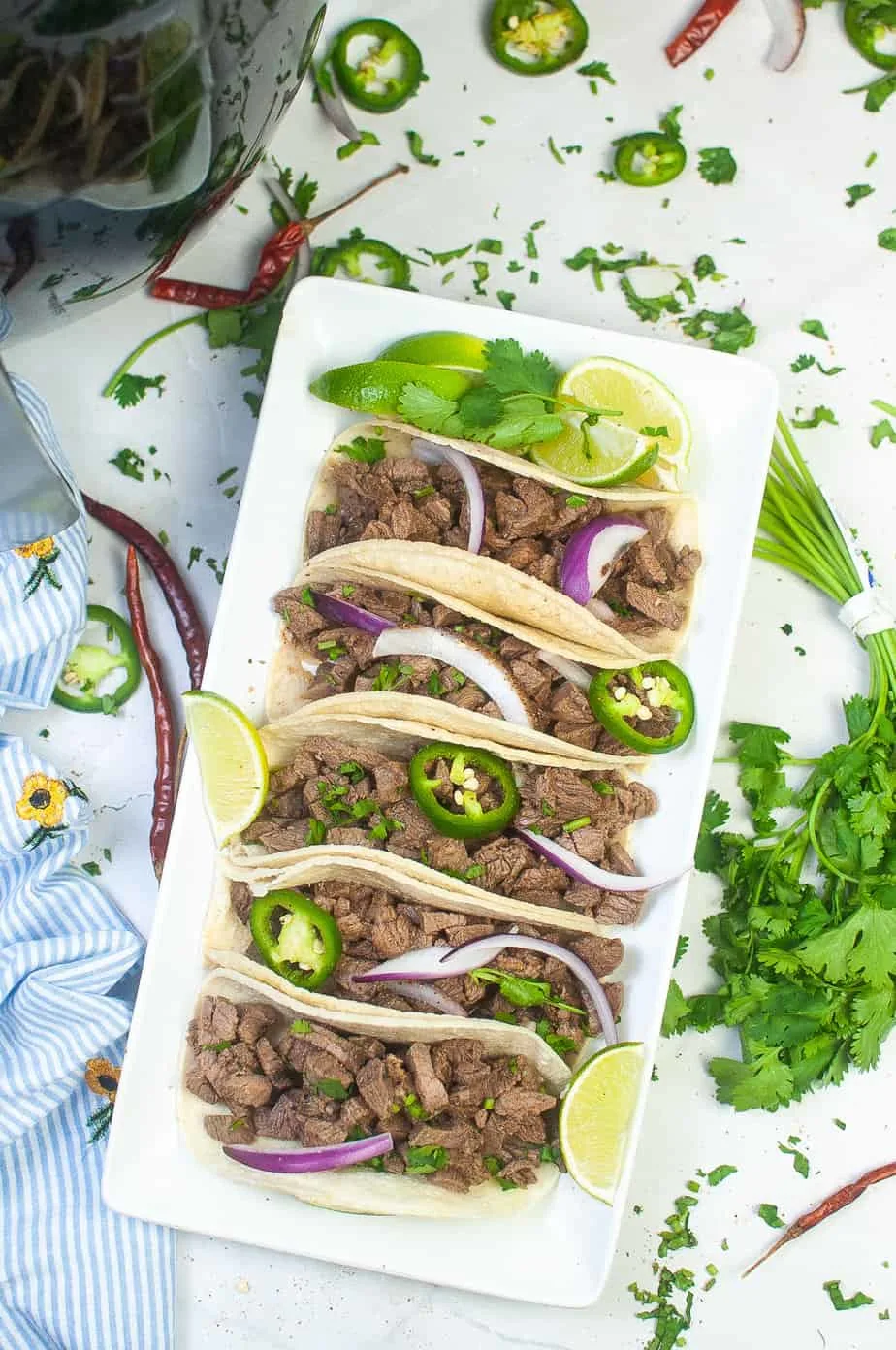 You an also sub different kinds of meat in this recipe. Shrimp or chicken would both work well! Serve with Crockpot Mexican Street Corn Dip!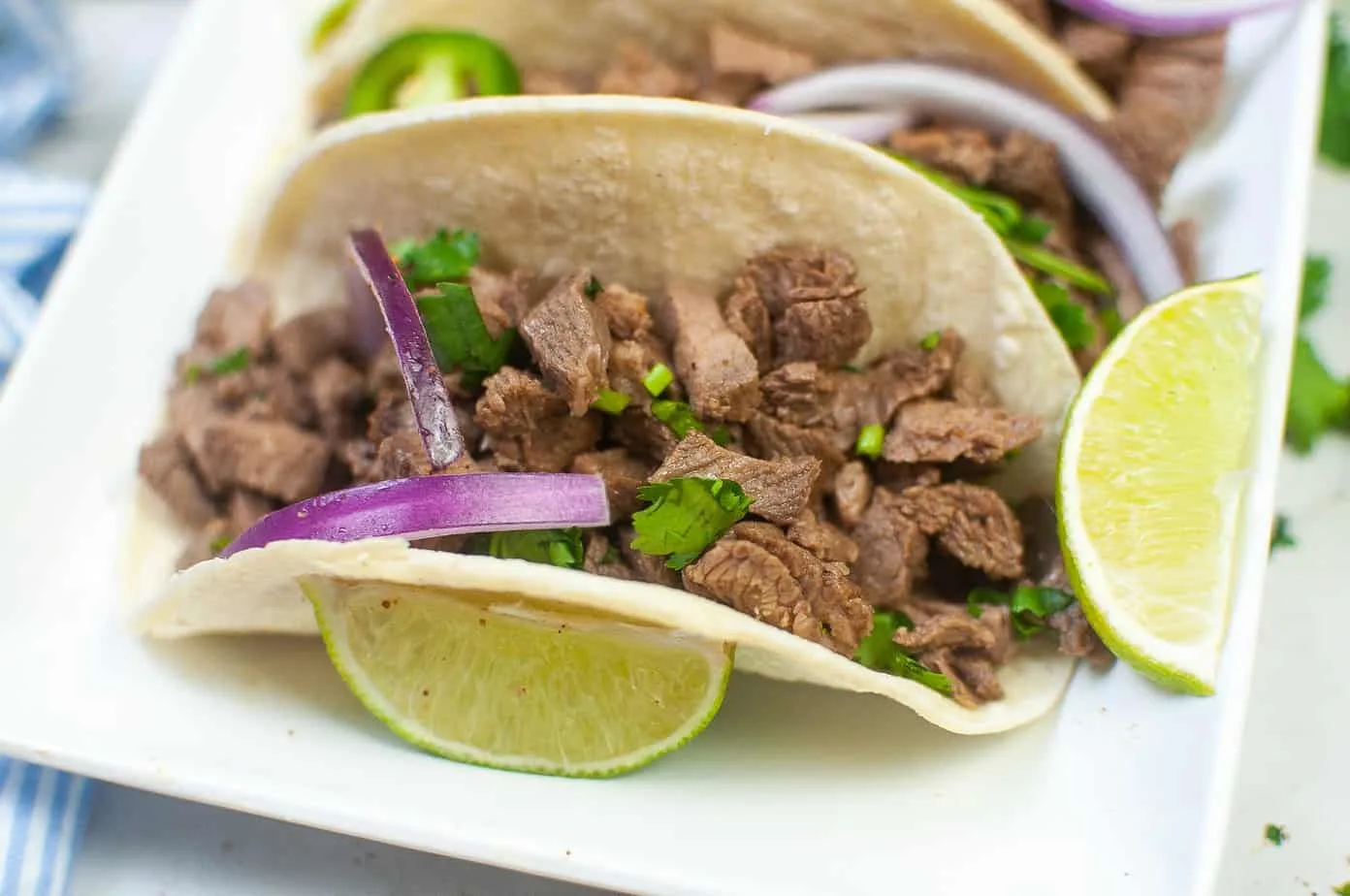 This meal tastes delicious and is super impressive, but it's actually quite easy and comes together quickly. All it takes is a little planning to pull it off! The meat is either stew meat, which is precut of course, or chuck roast. I'm guessing any meat will work, but these are the top recommended for steak street tacos.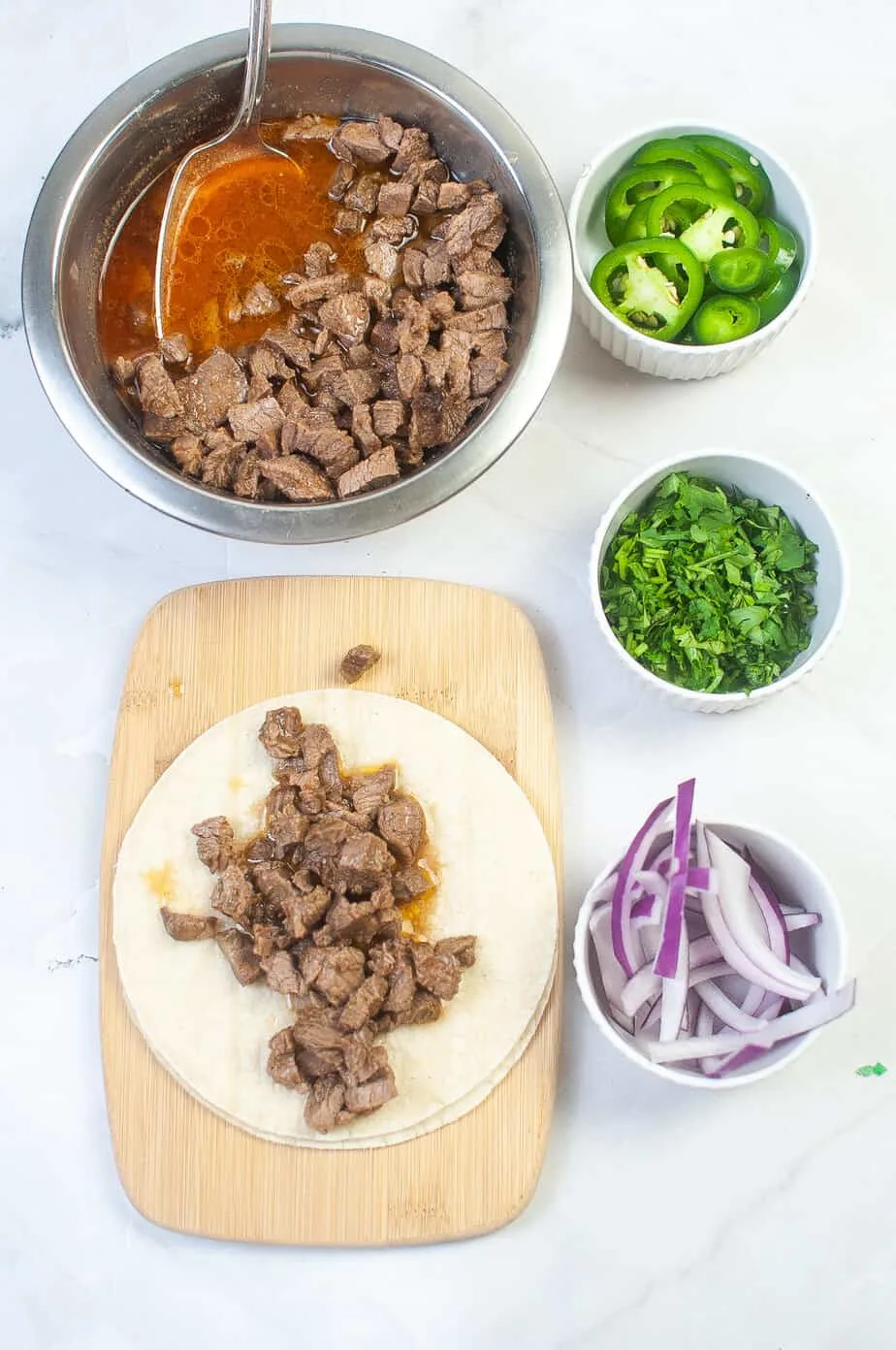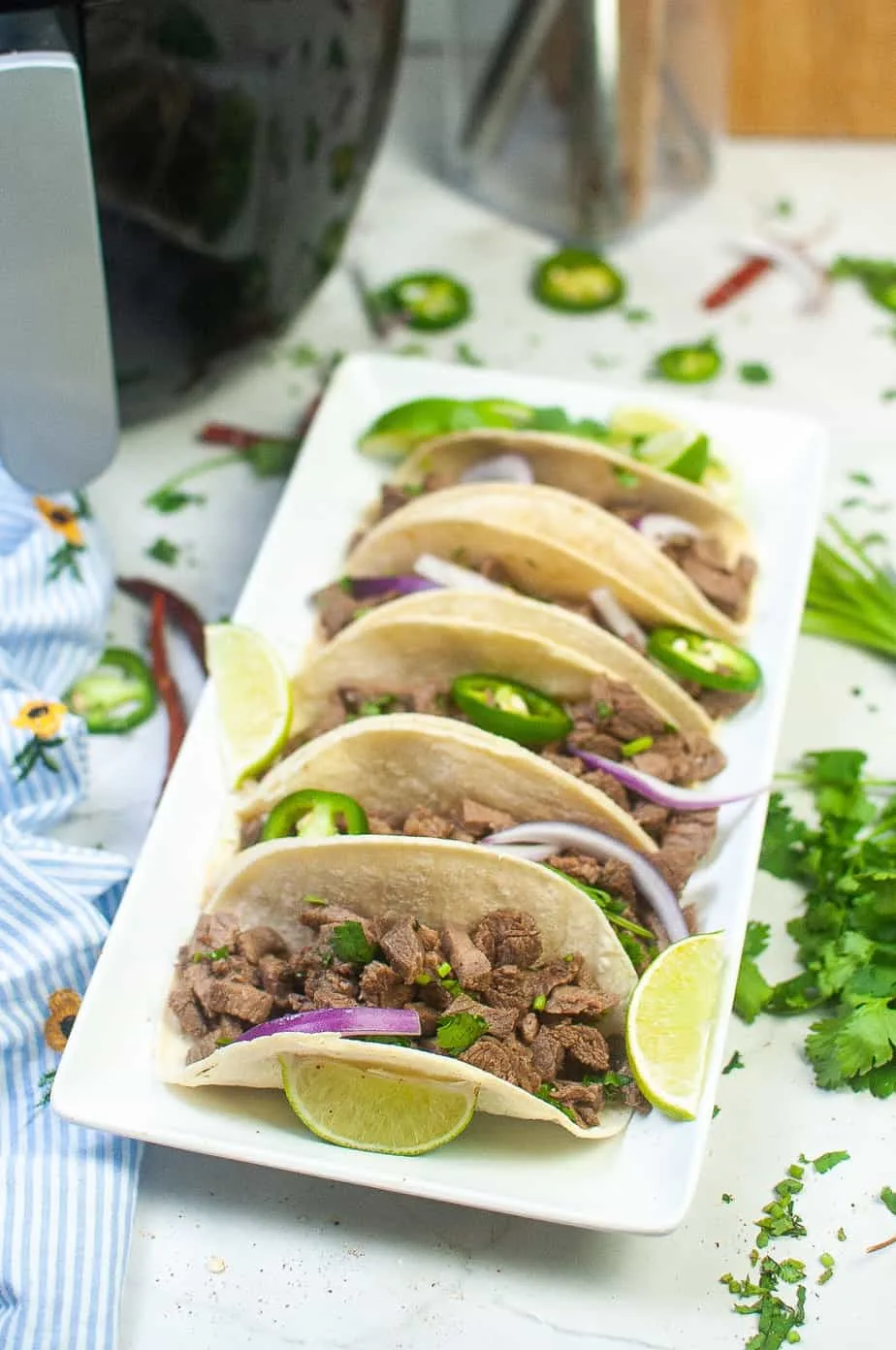 What will you serve with these Air Fryer Street Tacos?