A few weeks ago, my husband, as he often does, sent me a video recipe that he knew he and I would both love. I decided to make it with a few changes and it turned out delicious! This Crockpot Mexican Street Corn Dip is SO super easy to make, is great for a crowd, potluck game watching party, etc! It's a winning recipe and I know you will love it!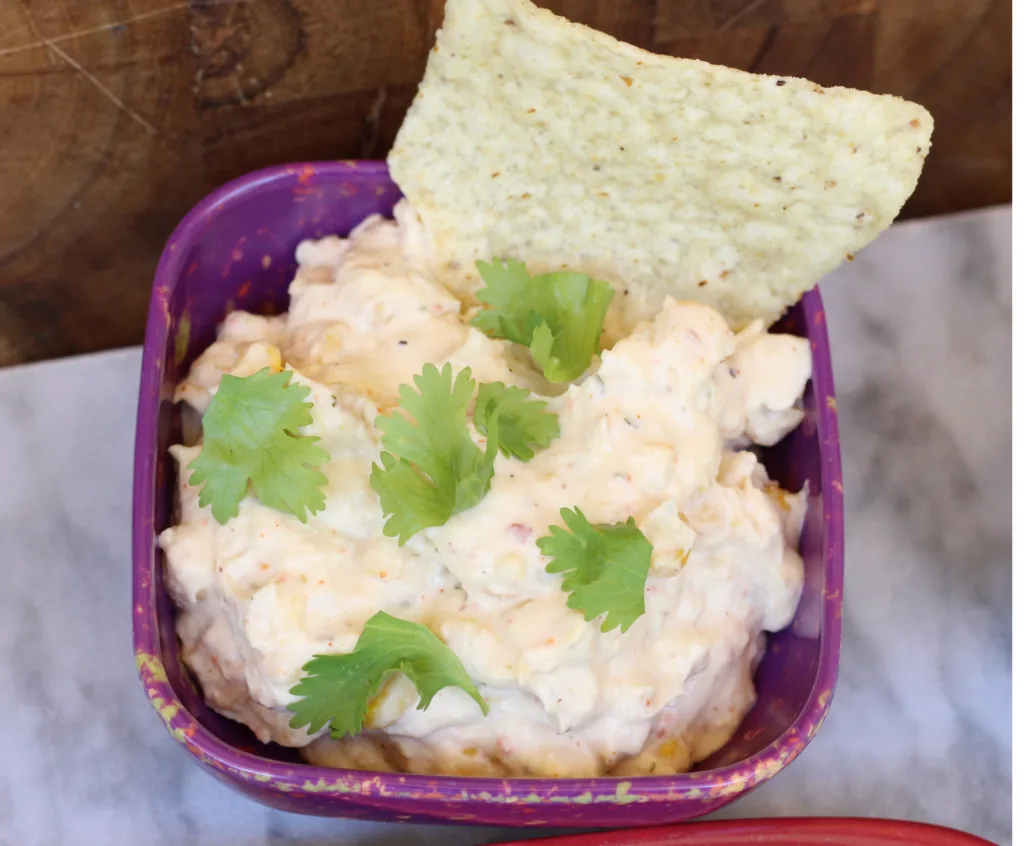 Crockpot Mexican Street Corn Dip
Mexican Street Corn is growing increasingly popular and for great reason…it's delicious! I love seeing all the different recipes and variations of this fun food! This dip is a great addition to Taco Tuesday, a taco bar, a potluck, game watching party, or you know, just a Saturday night meal, if you prefer! I love the spicy flavor and the creaminess of this dip. You can serve it with tortilla chips, homemade air fryer tostones, tortillas, or vegetables. It is so good and will make any meal better!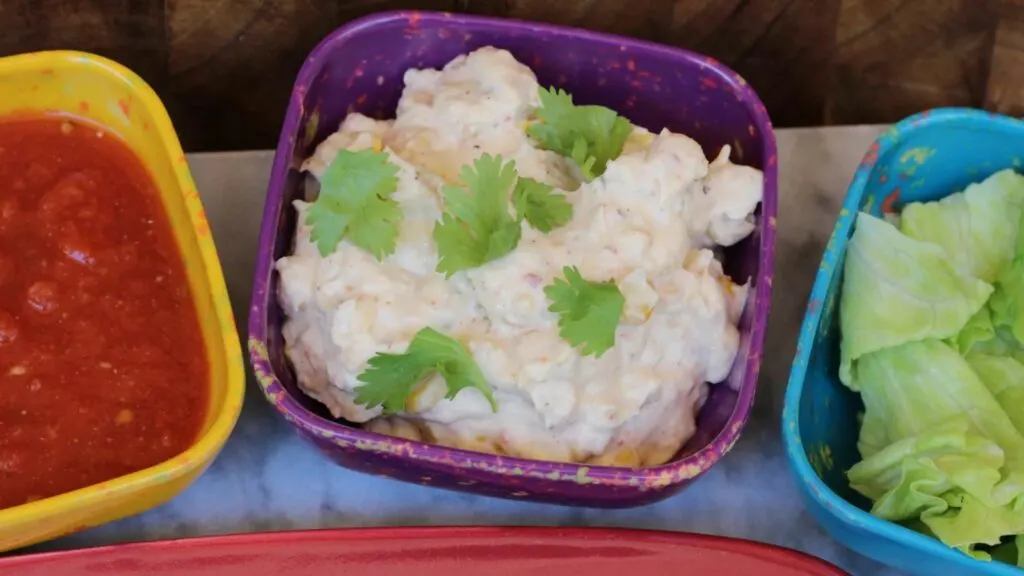 I chose to add the cilantro separately but if you know everyone in attendance is a cilantro lover, then throw it all in! The more, the better! We have one kid who does not like cilantro and I know my dad does not care for it, either! You truly do either love it or hate it!
Same goes for the Tajin seasoning! It has a kick to it so you prefer your guests just add how ever much they like, then it can certainly be omitted and added in later. I do recommend leaving the entire bottle out for those ultimate Tajin lovers.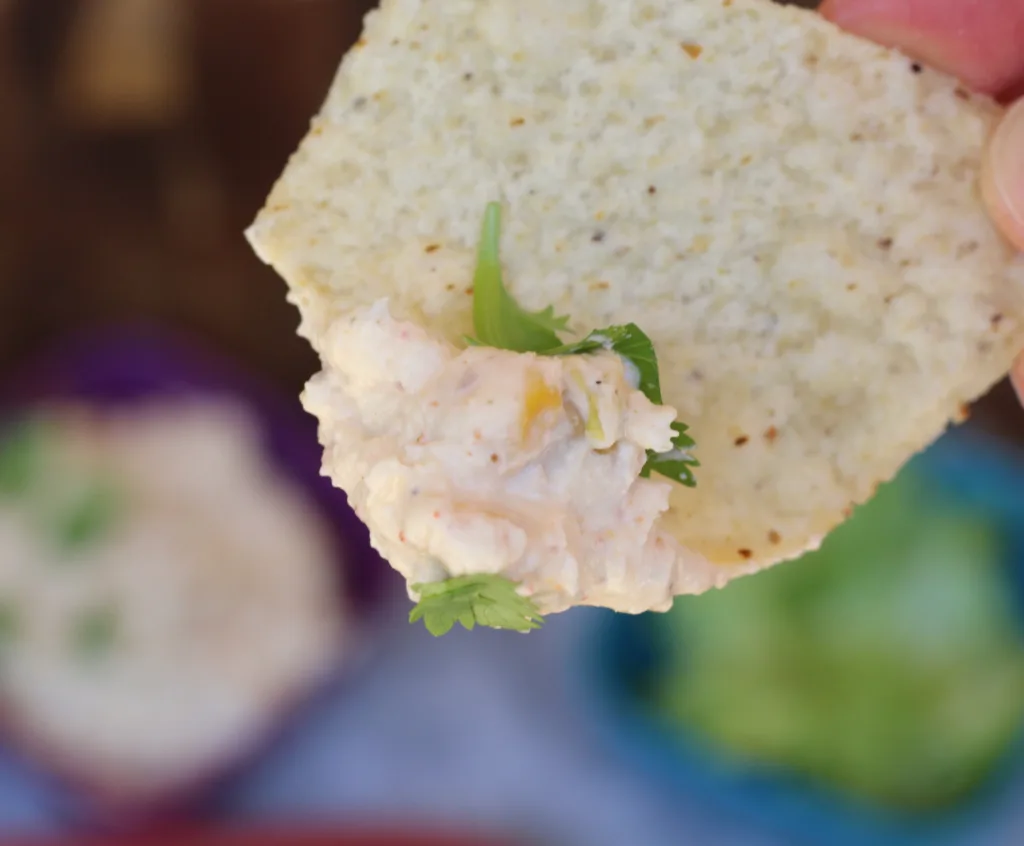 For more delicious recipe inspiration, check out my Instant Pot Mexican Rice, Breakfast Taquitos, and Chocolate Covered Strawberry Dessert!
Where will you take this Crockpot Mexican Street Corn Dip?