My kids LIVE FOR snacks. We don't do huge after school snacks because we usually have dinner pretty early (before we all get hangry!) but we are all about the afternoon snacks on Saturday and Sunday, as well as the before bed snacks! I like to make sure the snacks contain protein and are relatively healthy. Cereal is a popular choice, as is fruit and sometimes leftovers from dinner. Sometimes, like this week, I have freshly baked chocolate muffins and chocolate chip cookies on hand for a snack. I always pair pastries with Organic Valley organic milk because of the health benefits!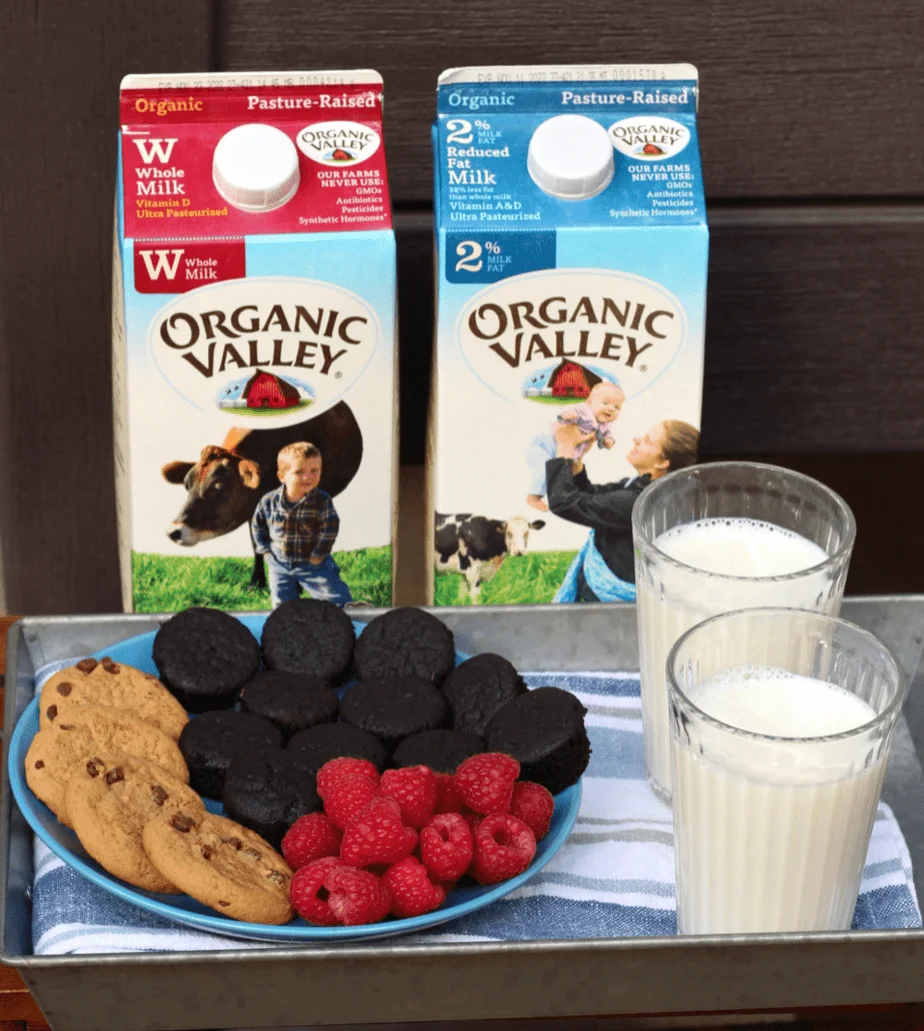 I love that Organic Valley relies on generations of farming wisdom, along with the latest science on regenerative agriculture to make nourishing organic food that is great for families, as well as for the earth. Organic Valley NEVER uses artificial hormones, pesticides, antibiotics, or GMOs, artificial ingredients, or fillers.
Organic Valley is owned by nearly 1800 small organic family farmers committed to raising good food while taking care of their animals and the earth well.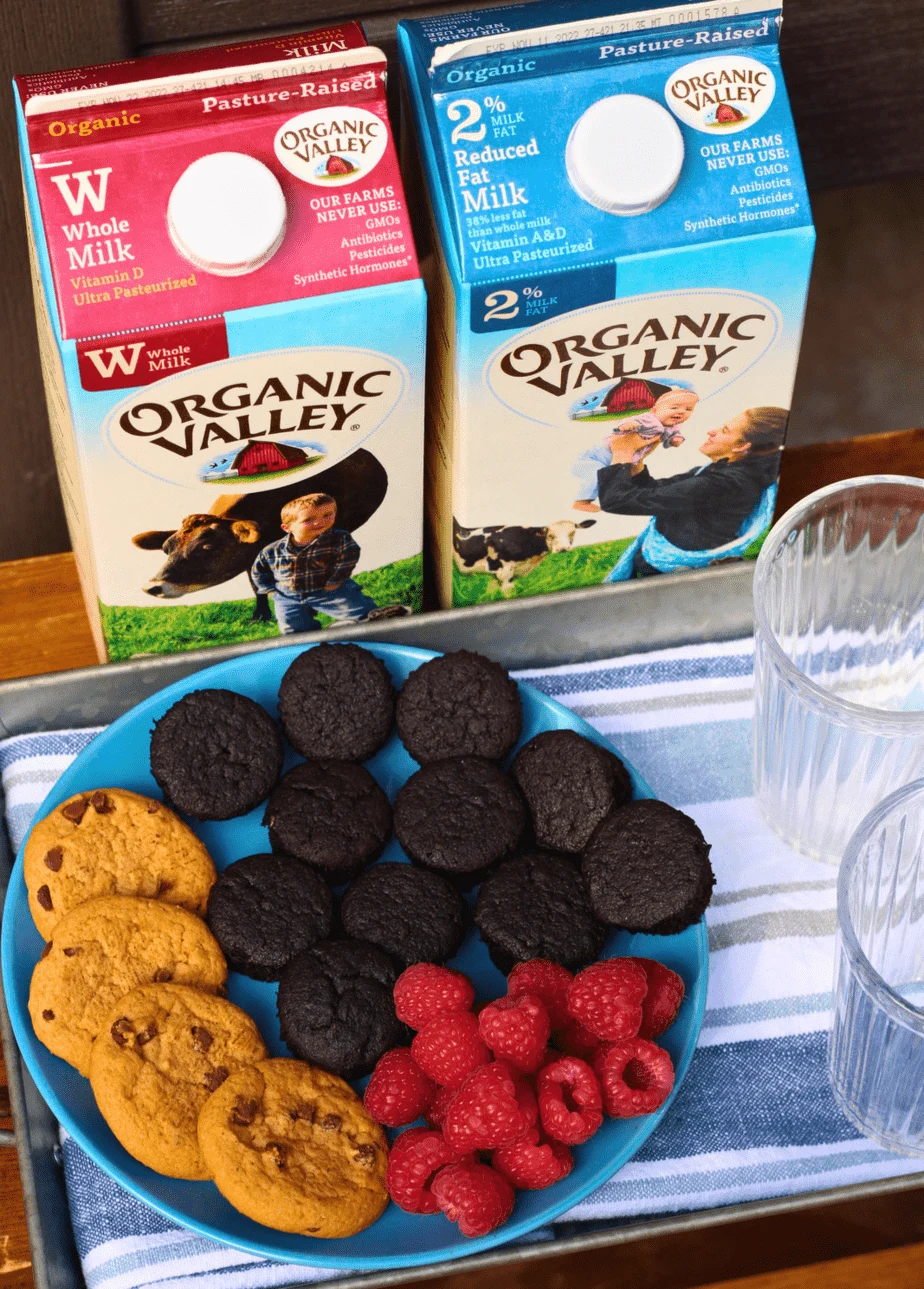 Cookies are best dunked in milk, and a muffin isn't as good without a fresh cup of milk to wash it down.
Organic Valley Milk Facts:
rich, creamy taste
13 essential nutrients
certified organic
farmer-owned co-op
no toxic pesticides, antibiotics, synthetic hormones, or GMOs
from cows who are well cared for and get to just be cows!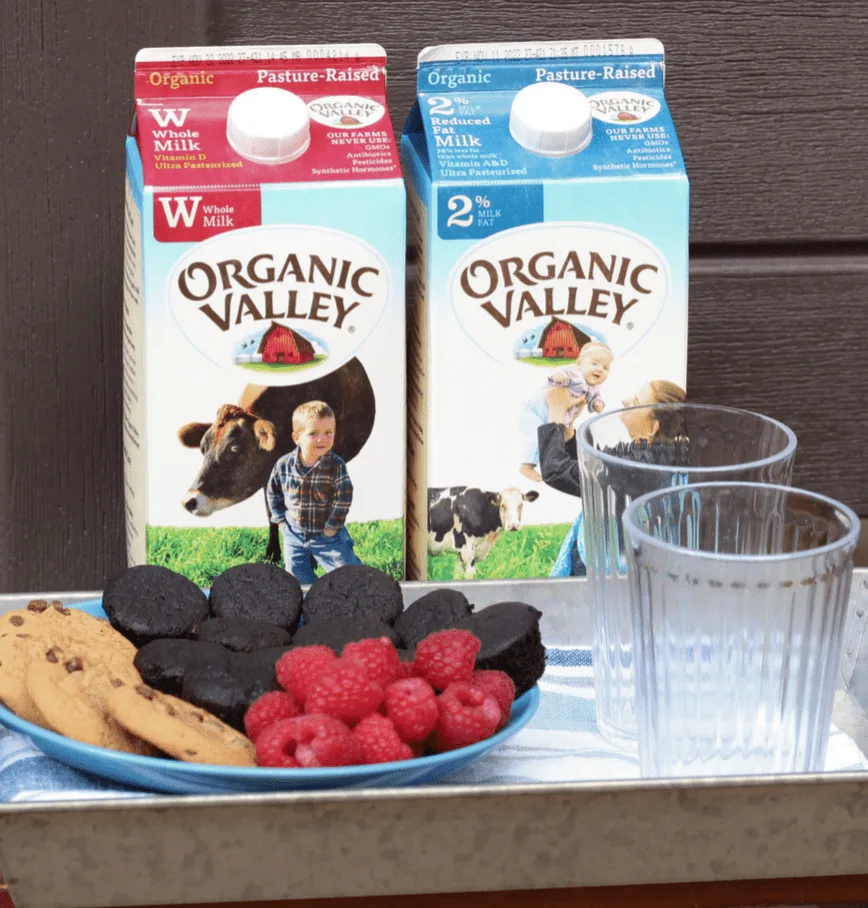 Milk naturally has 13 essential nutrients and Organic Valley farmers graze their cows 50% more than organic requirements, which makes them happier and healthier, which leads to better milk!
Serve Organic Valley milk with these delicious recipes: Peanut Butter Chocolate Chip Mug Cake, Nutella Banana Muffins, and Cranberry Zucchini Muffins.
Nothing tastes better than Organic Valley milk in a bowl or cereal or alongside your favorite snack! What's your favorite way to drink organic milk?