Apple Danish with Crumble Topping We are a participant in the Amazon Services LLC Associates Program, an affiliate advertising program designed to provide a means for us to earn fees by linking to Amazon.com and affiliated sites.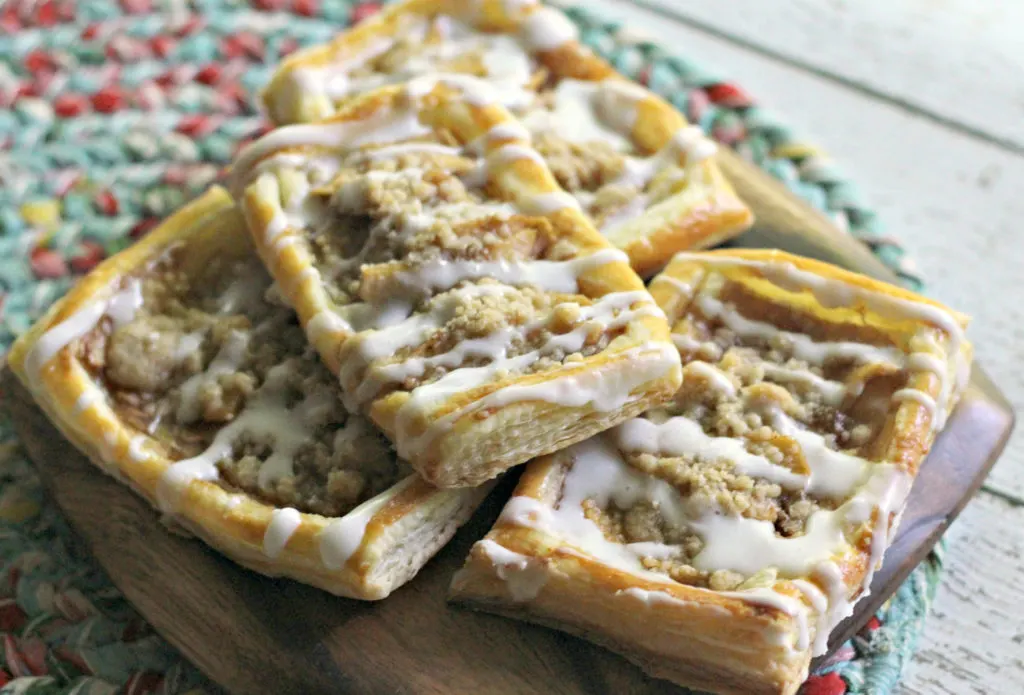 There are no better flavors on this earth than the flavors of fall. Whether or not you agree, you cannot deny that the flavors and smells of fall are unique and invoke a certain feeling. The cooler weather, school, leaves falling, it's all SO wonderful! The flavors and smells of cinnamon, apples, pumpkin…amazing! My favorite fall recipes, other than these delicious apple danishes are Instant Pot Cinnamon Apples and Apple Cranberry Crumble.
These semi-homemade Apple Danishes with Crumble Topping really celebrate the flavors of fall! Who wouldn't love to chow down on one of these after a day at school, right before a Friday night football game, or a Saturday morning soccer game? The beautiful thing is that these can be for breakfast, snack, or dessert! (If you love those puff pastry sheets, try my Air Fryer Breakfast Pockets!)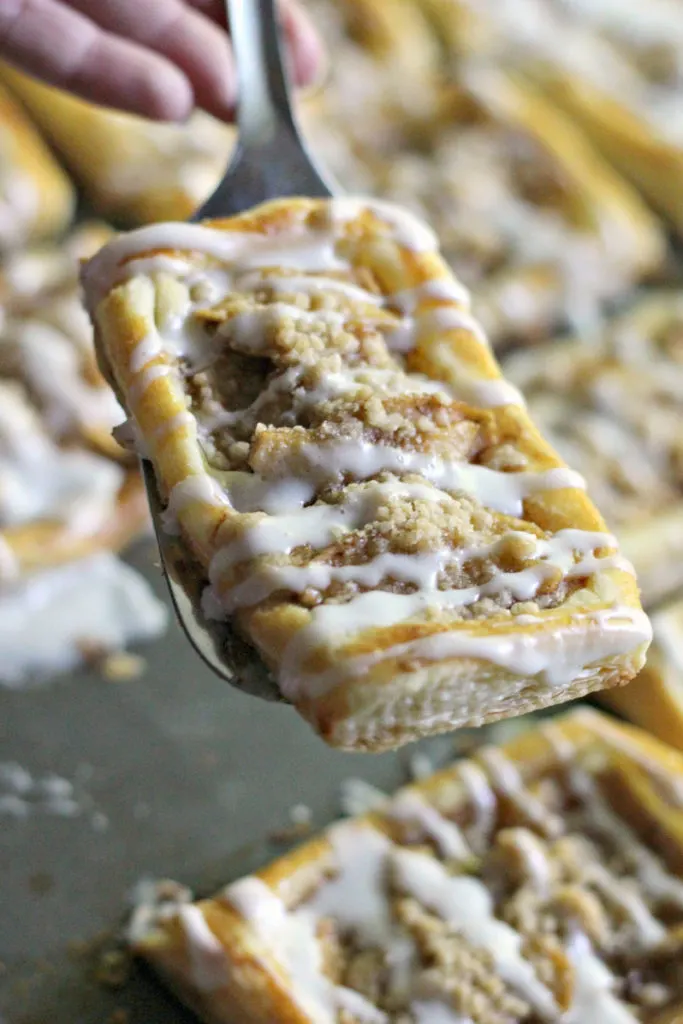 Bake on parchment paper to make clean-up a breeze.
Using boxed puff pastries makes this recipe much easier and quicker, but not an less delicious!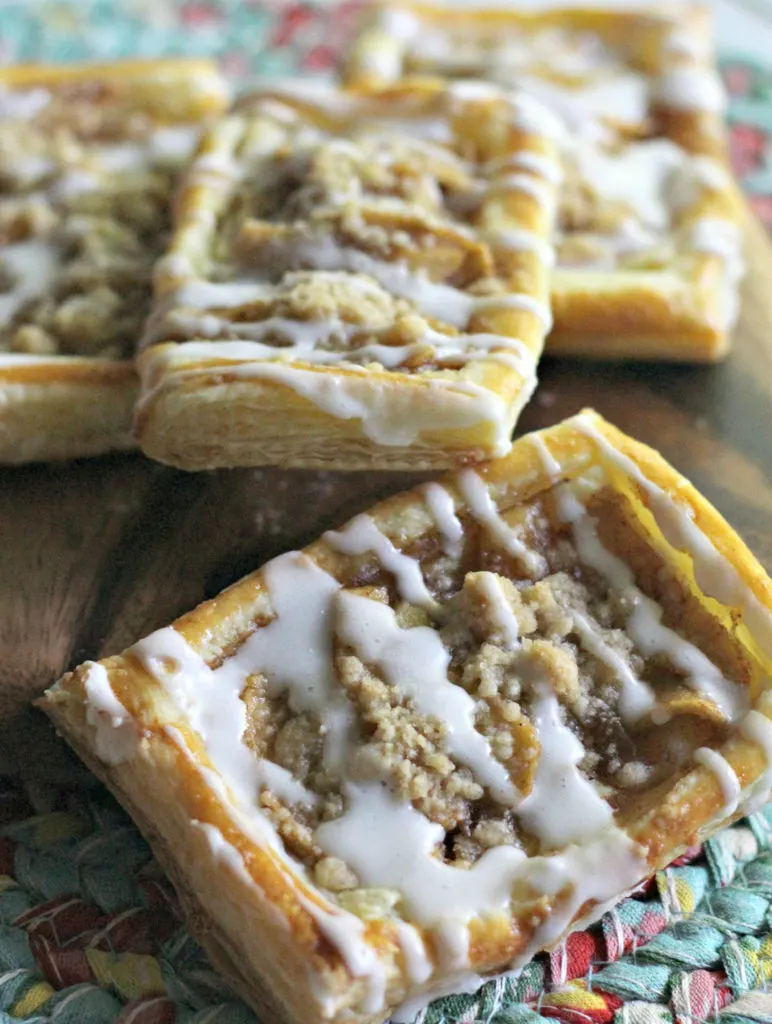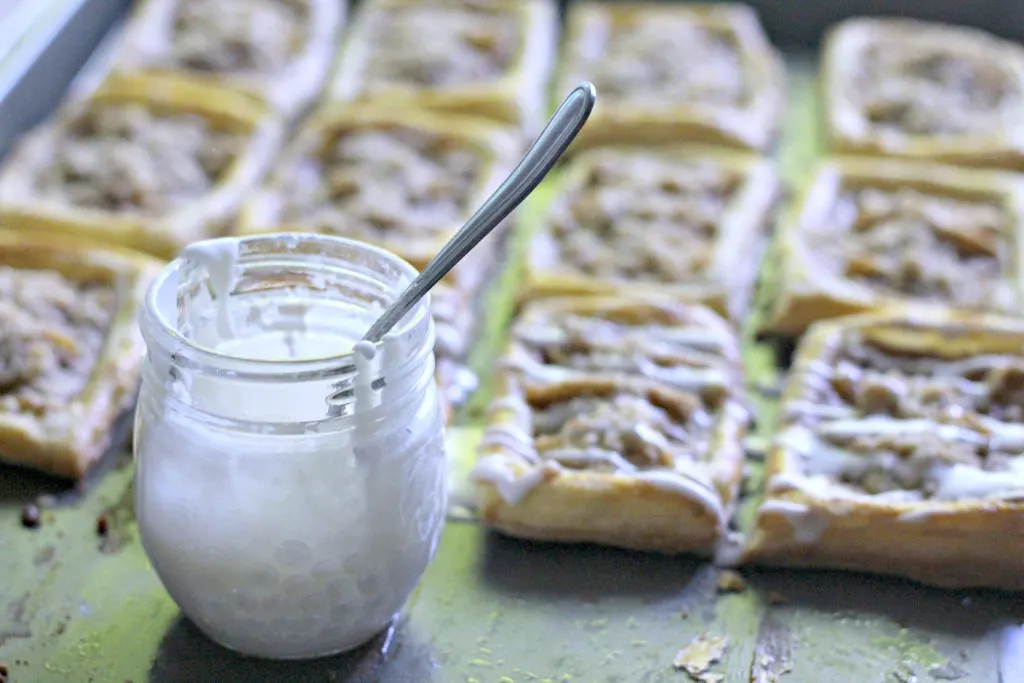 Take a place of Apple Danishes to your favorite teachers or coaches to celebrate how important they truly are to you and your family!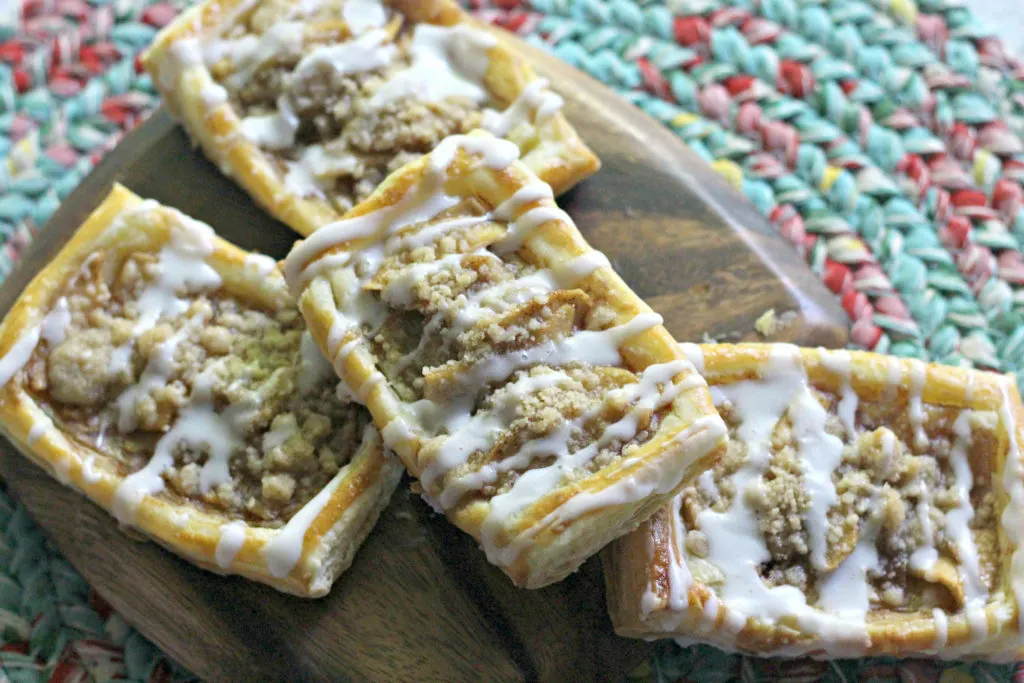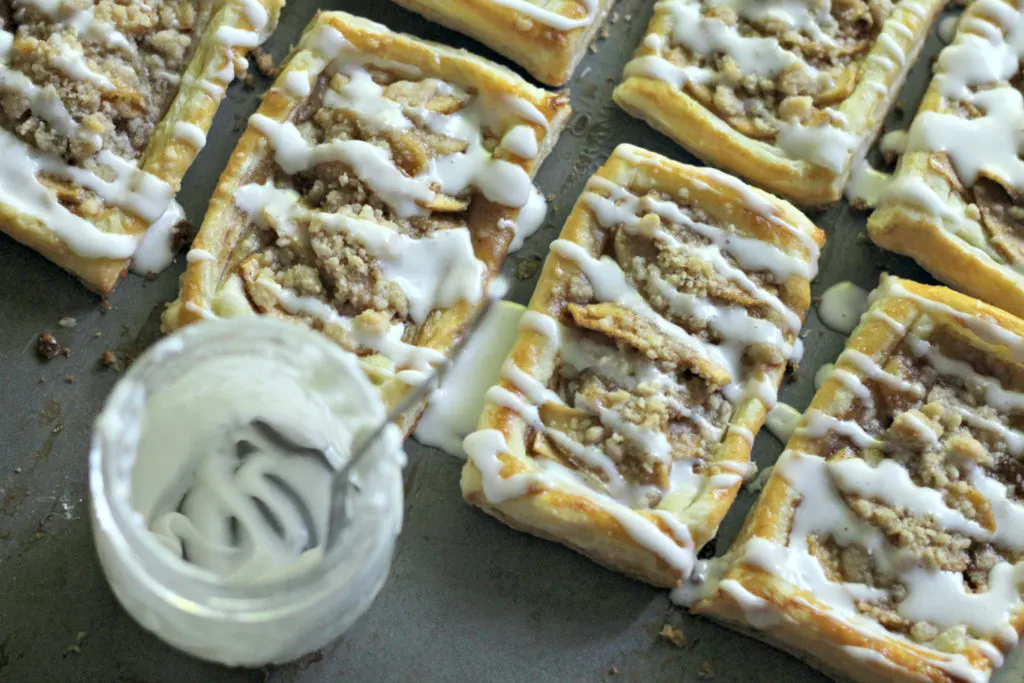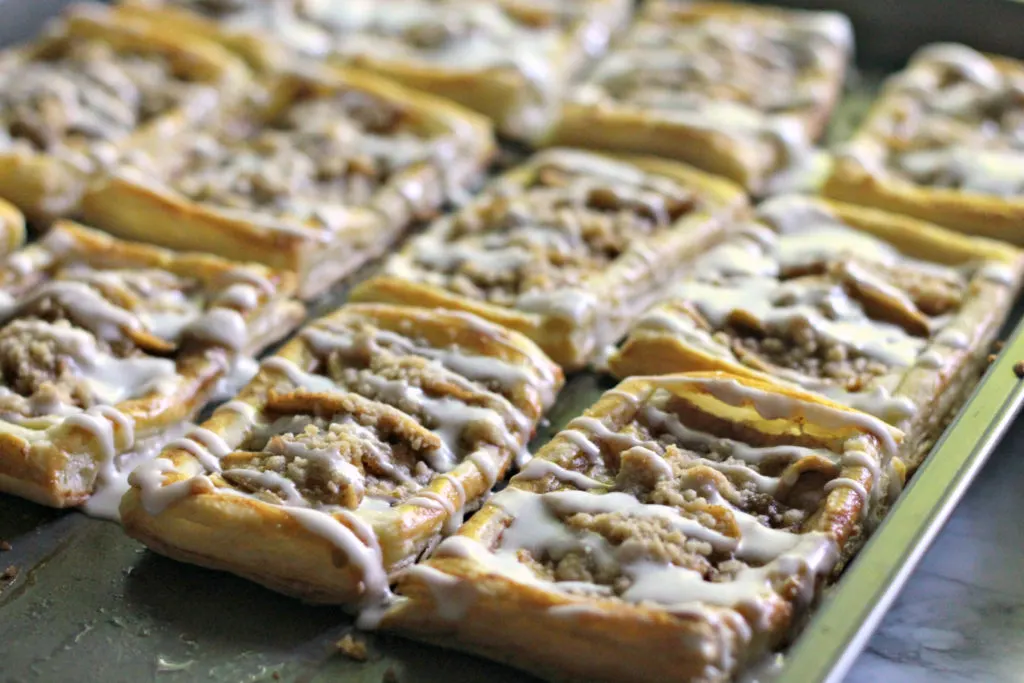 What's your favorite fall dessert?