The BFG Printables and Games
Coming to theaters July 1st is the Disney movie, "The BFG" (Big Friendly Giant.) Three of the world's greatest storytellers, Roald Dahl, Walt Disney, and Steven Spielberg, come together for the first time to bring the classic book to the big screen. Directed by Spielberg, Disney's "The BFG" tells the imaginative story of a young girl and the giant who introduces her to the wonders and perils of "Giant Country."
The previews for this movie look so amazing. All of the detail and emotion in each scene should make for an excellent film. I would expect nothing less from these all-stars!
Here are some fun, free printables for you to enjoy while you get ready for the movie premiere! Just click on the picture or link and then print the PDF file. Have fun getting to know "The BFG!"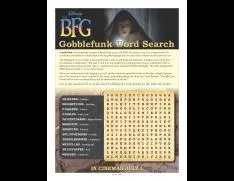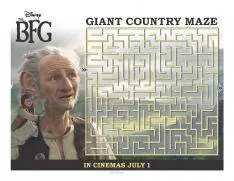 The BFG by Roald Dahl [1998]
Roald Dahl Collection – 15 Paperback Book Boxed Set
[ [ [ The BFG [ THE BFG ] By Dahl, Roald ( Author )Nov-01-1982 Hardcover
The BFG
The BFG (Movie Tie-In Edition)
The BFG Mad Libs
The BFG
&