If you have spent any amount of time with my family, you know that my kids LOVE sports of any kind. Our house and yard look like the local YMCA on some days. What I love about buying gifts for sports kids is that if they use the basketball or soccer ball you gave them last year as much as my boys do, they will likely need another by the time the next holiday rolls around! My youngest has literally asked for a new soccer ball each and every year since he could talk!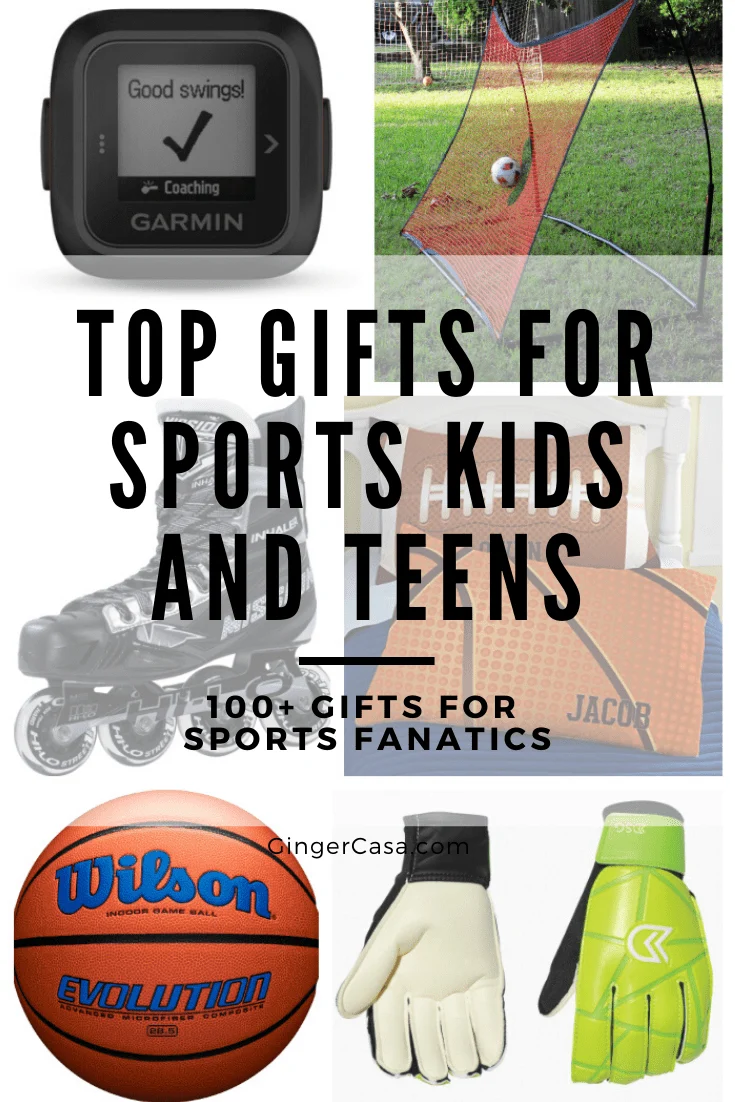 So what do you get a sports fanatic, anyway? What to get someone who loves sports? Scroll down to see my top suggestions for sports gifts for kids and teens!
What are the best gifts for sports kids in 2023?
After much research and also gleaning information from my own children, these are the gifts you want to get! (And most of them will be loved by kids AND adults, and it's a great way to spend time together as a family!)
Grab this set of sports balls with the pump and bag included!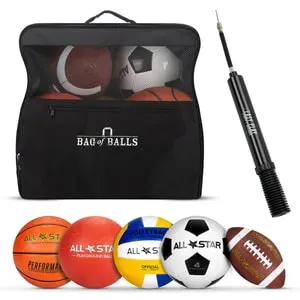 Above all, the gift that the sports loving kid loves the most is the gift of you attending some of their games. Read here to see why it's so important to go to a game if a kid asks you to come!
Gifts for Sports Kids - The Best Sports Gifts for Sports Fanatics in 2019
Don't miss the best cookbooks of 2019 gift guide!