Tired of the tired, plain breakfast that you have been eating? Up the breakfast game to these delicious Breakfast Nachos! Customize how you like and enjoy this easy breakfast idea!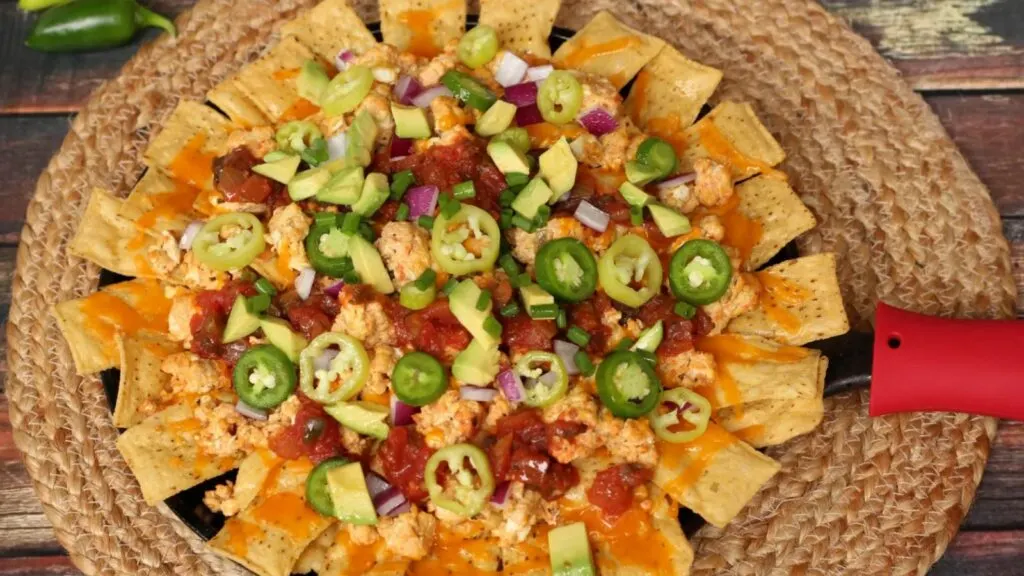 Nachos for breakfast are a delicious idea! I mixed salsa with eggs before scrambling and they were the perfect addition to this meal! Other options include really anything that you can think of! Sausage crumbles, bacon, plant based sausage, hash brown potatoes, etc! Then top with all of the veggies you'd like!
Try this basic scrambled egg recipe!
I layered tortilla chips on the bottom of a flat cast iron skillet, then added my salsa-scrambled eggs and cheese and warmed in the oven until the cheese had melted to perfection. Then, I added diced purple onions, jalapeño slices, banana pepper slices, avocados, and a generous helping of salsa. SO DELICIOUS!!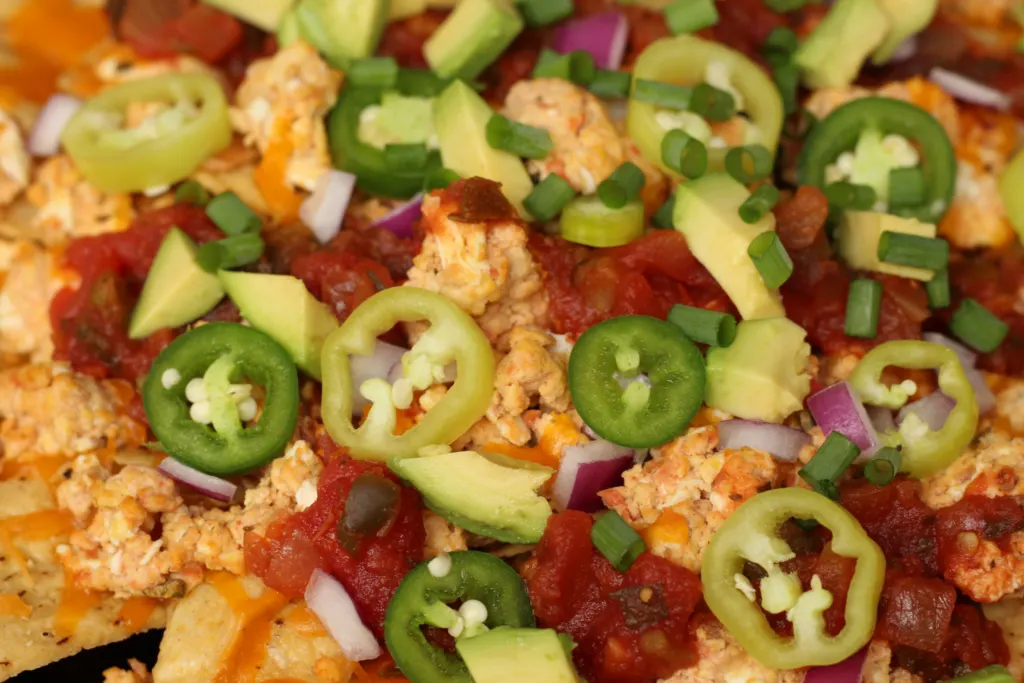 If you are more of a french fry lover, try my Breakfast Fries recipe!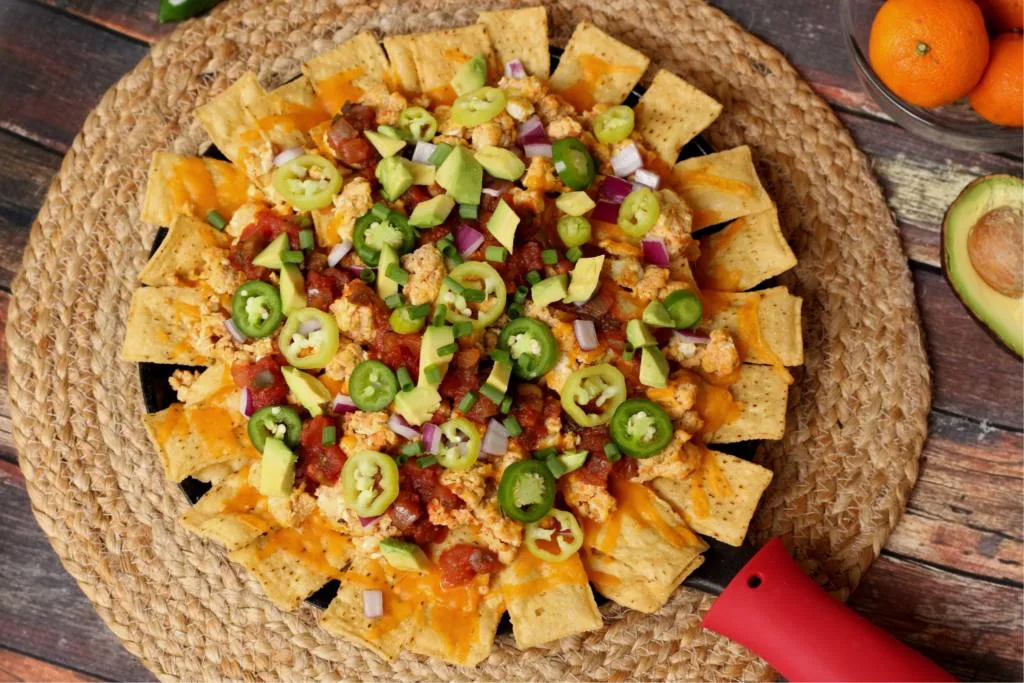 If queso is more your style, go for it! The next time I make the recipe, I am going to plan ahead for a delicious creamy queso topping!