I think I speak for everyone when I say that some times we just need a treat for ourselves. Something sweet, but not a whole pan of brownies because that would be dangerous. This recipe makes more than your average mug cake, is sweet and satisfying for those peanut butter and chocolate cravings.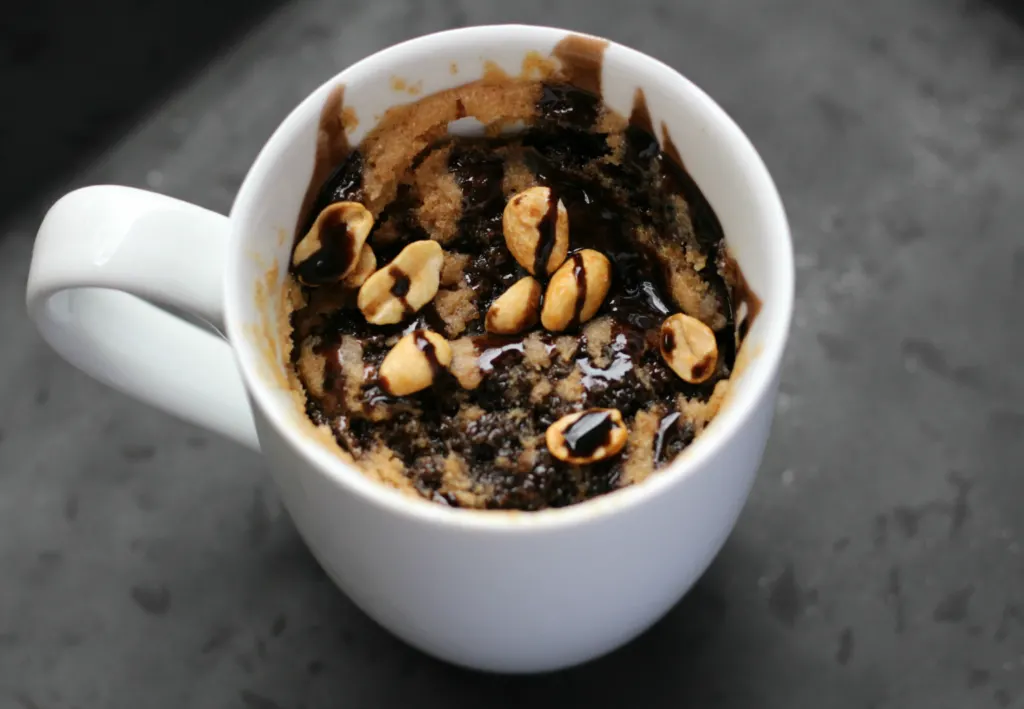 Some mug cakes call for eggs, but this one is egg free. You can also easily swap out any type of flour. I have made this recipe with wheat flour and gluten free flour and both work really well! And if there is not enough peanut butter or chocolate in this recipe, feel free to throw some more in! This is your mug cake and you do not have to share!
You could also call this recipe peanut butter chocolate chip cookie in a mug, because it tastes very similar to a cookie, but has a cake type texture. Whatever you call it, it is deliciousness made in the microwave!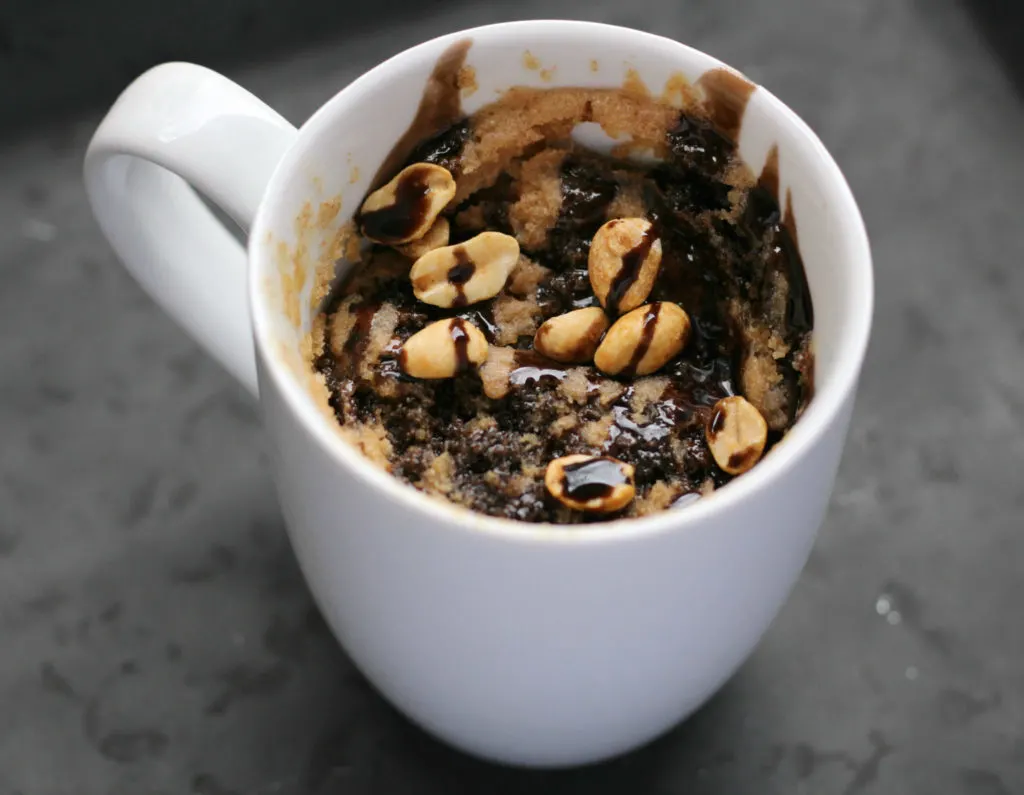 How do you make a mug cake from scratch and is it hard, you ask? Well, this recipe really consists of dumping some ingredients in a tall mug and stirring, then cooking in the microwave for a couple of minutes so, no, it's not hard at all! In fact, I fully intend to share this recipe with my preteen and 10 year old so they can make their own from time to time. It makes a great after school snack!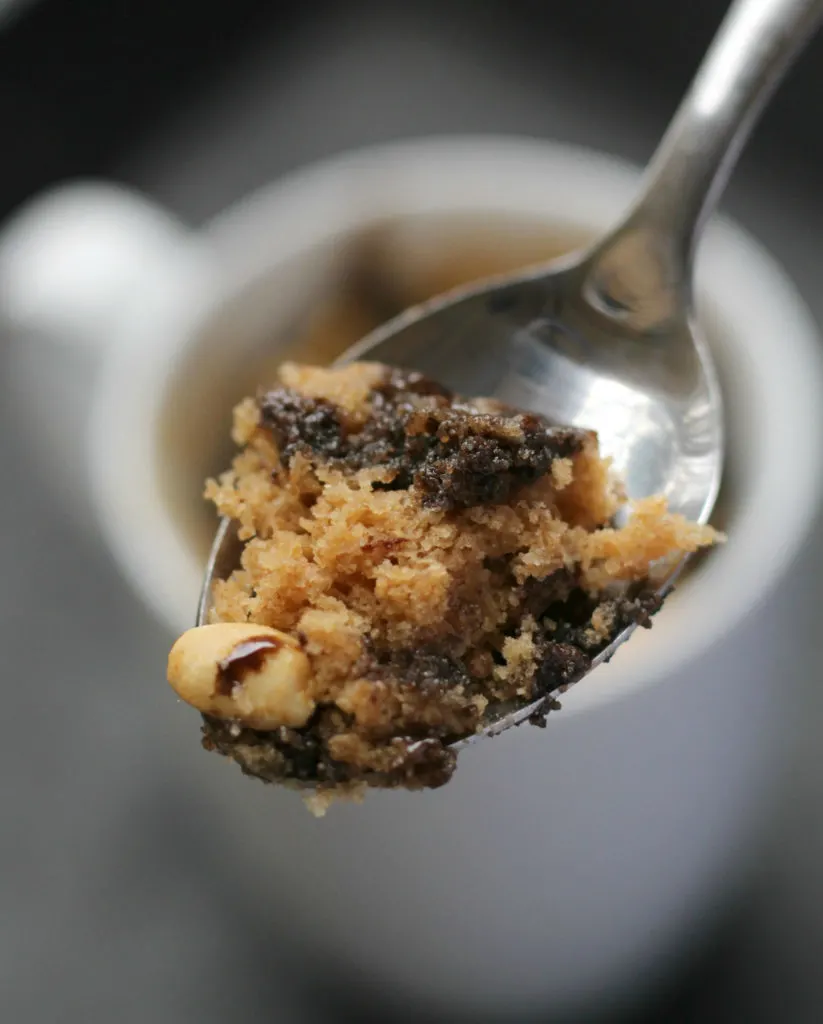 I added peanuts and extra chocolate sauce on top of my mug cake, but you could add whipped cream, ice cream, more chocolate chips, even more peanut butter or a peanut butter sauce drizzle.
If you prefer a saltier, crunchy dessert recipe, try my peanut butter dessert nachos!
Peanut Butter Chocolate Chip Mug Cake is a winning recipe!