Pineapples are delicious year round, but there is something about a fresh, delicious pineapple in the summer time! If you love pineapples, check out my air fryer pineapple or my pineapple dip, which is similar to this recipe!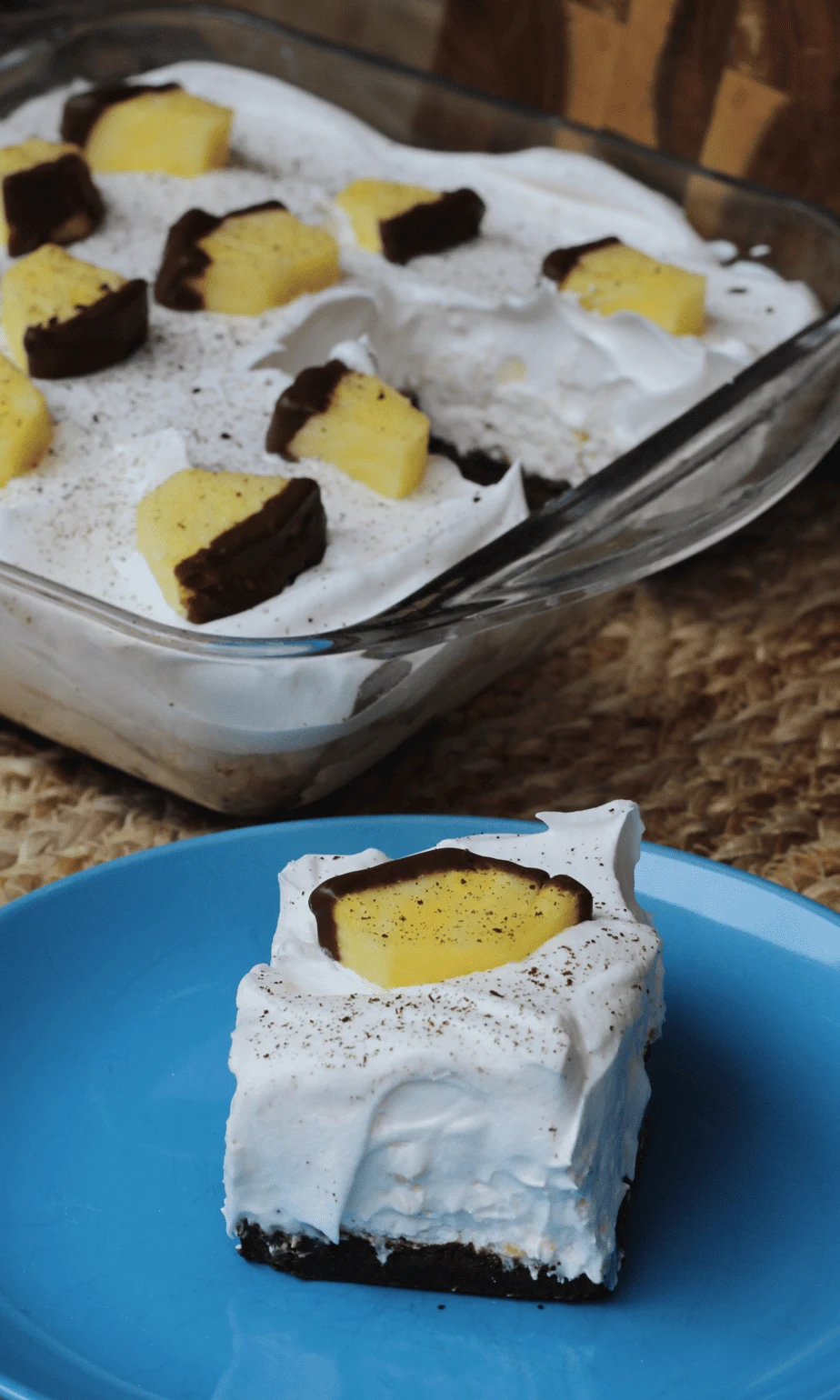 Chocolate covered pineapples really don't get the enthusiasm that chocolate covered strawberries receive, but this is a winning combination! Rich, velvety chocolate and the vibrant sweetness of pineapple creates a dessert that is both refreshing and decadent. Add in some cream cheese, powdered sugar, whipped topping, and delicious oreos, this Chocolate Covered Pineapple Dessert is mind-blowingly amazing!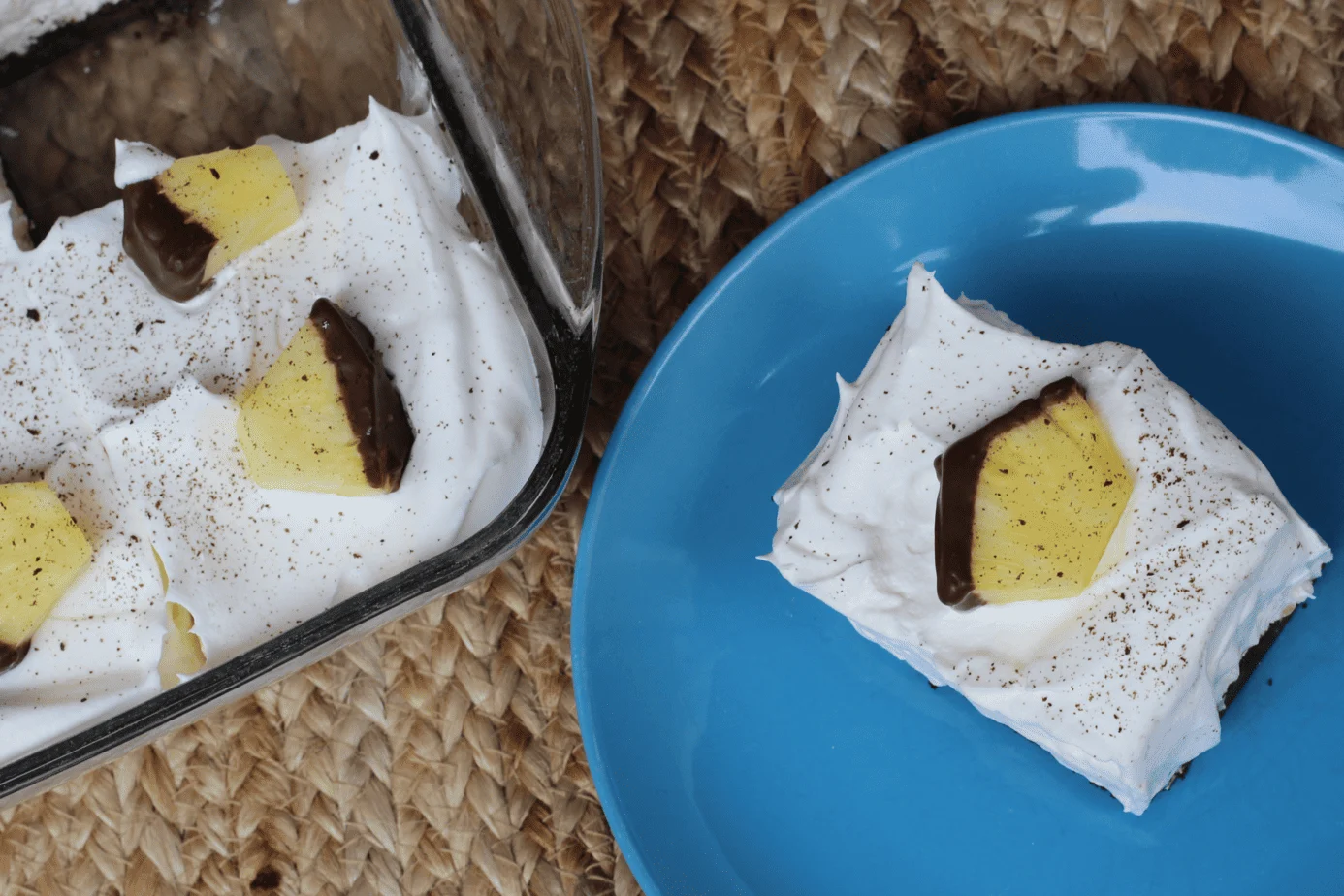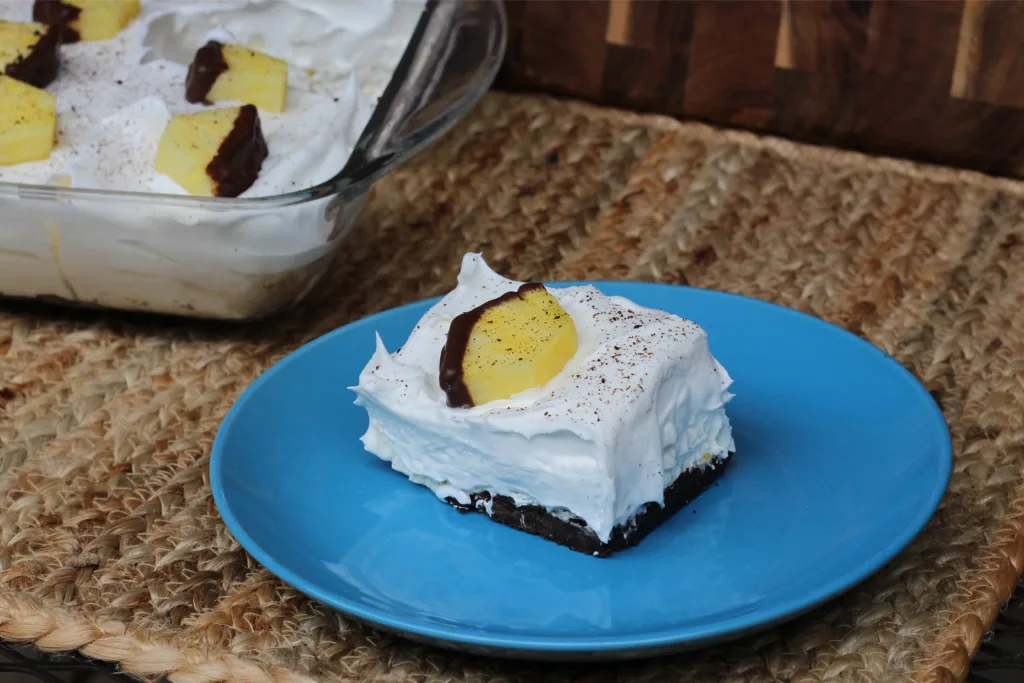 Chocolate covered pineapple dessert that brings together all of these flavors perfectly. The cream cheese gives it a cheesecake flavor, but it is no bake, so it is soft and creamy. Your mouth will not believe all of these flavors!
This dessert would be so delicious after Air Fryer Honey Garlic Chicken!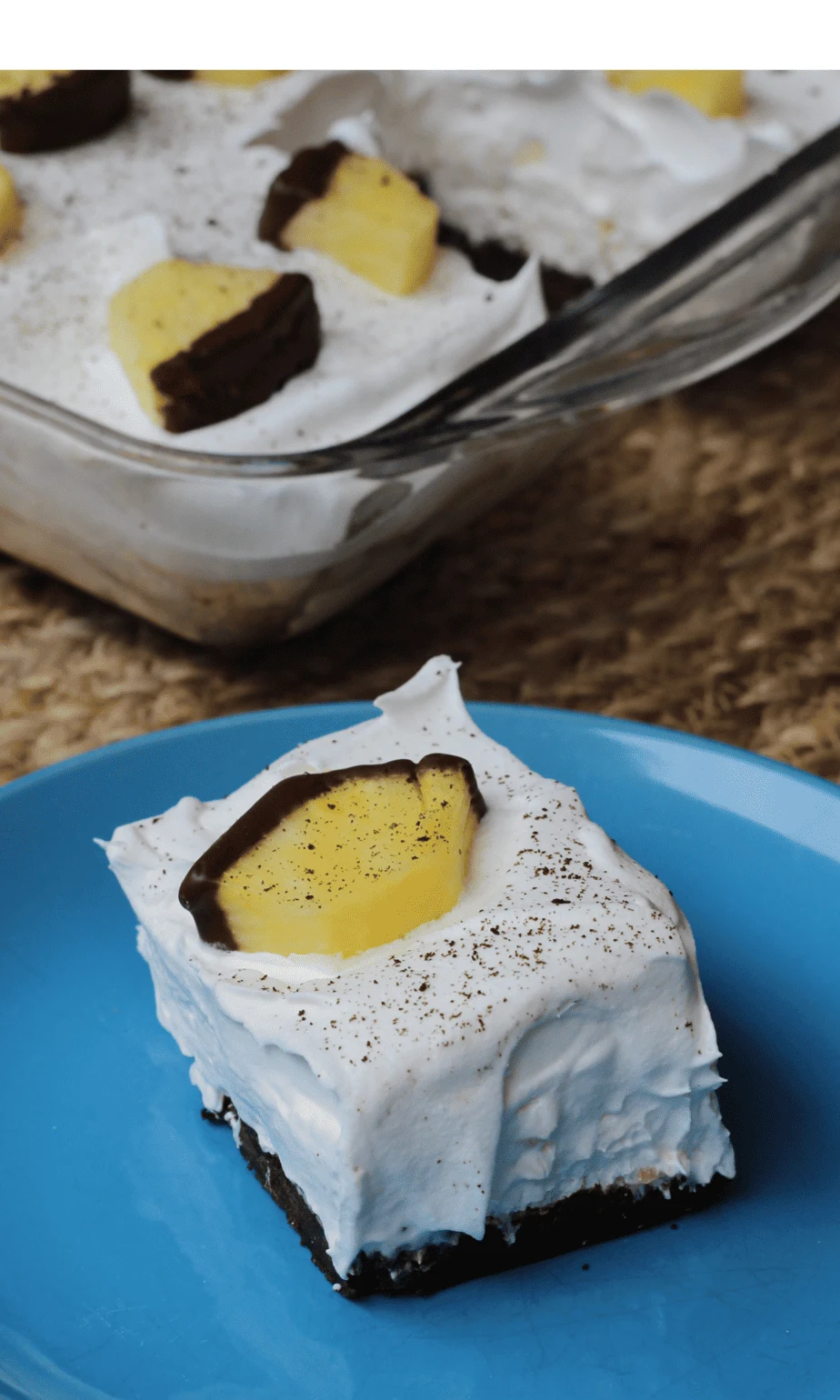 This recipe calls for both canned crushed pineapple and fresh, but you can use both interchangeably. The canned variety never has the tanginess and color that a fresh pineapple does, but do not let that stop you from making this dessert!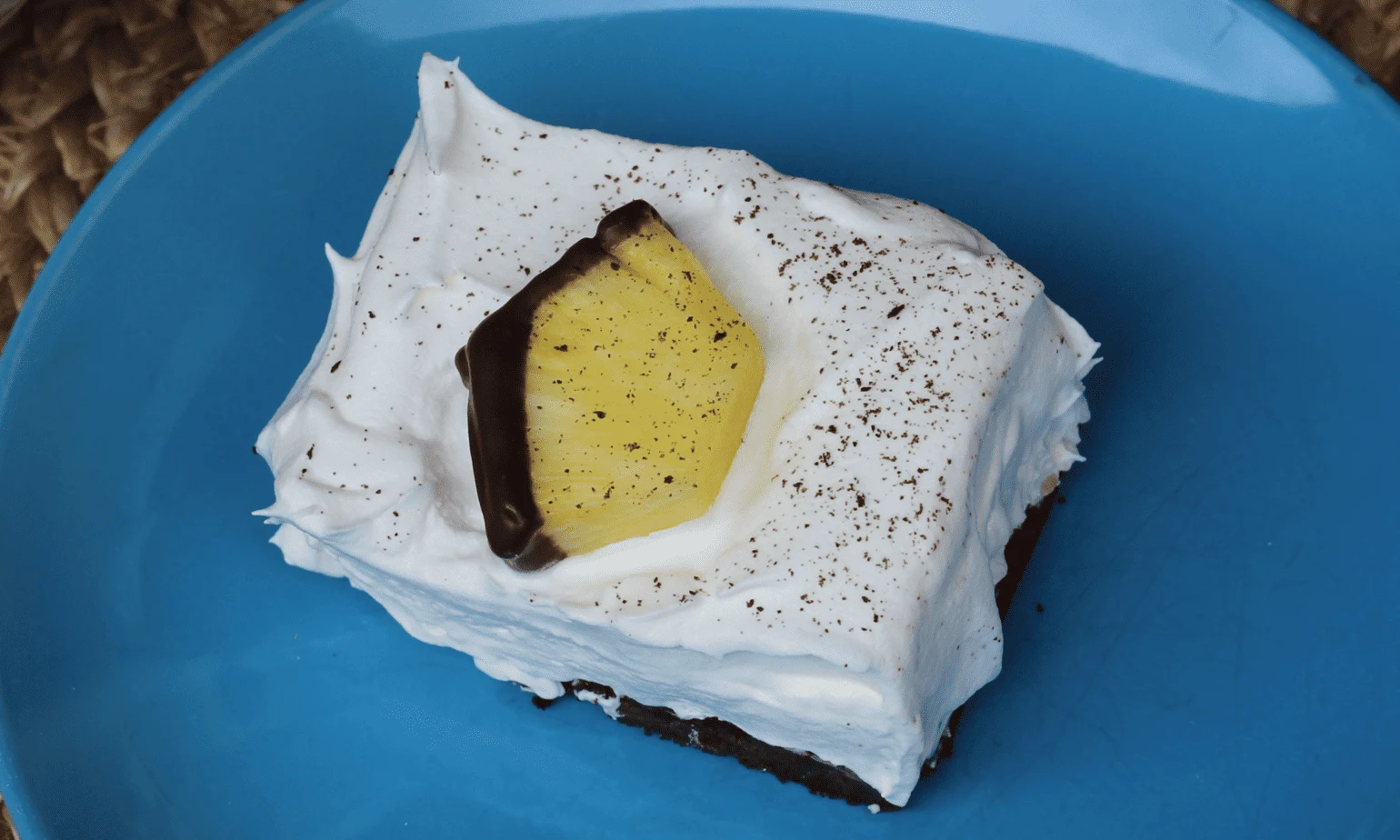 I used gluten free Oreos for the crust and if you have never tried a gluten free Oreo, know that they taste so similar…it is hard to tell the difference. And in this crust, it does not disappoint!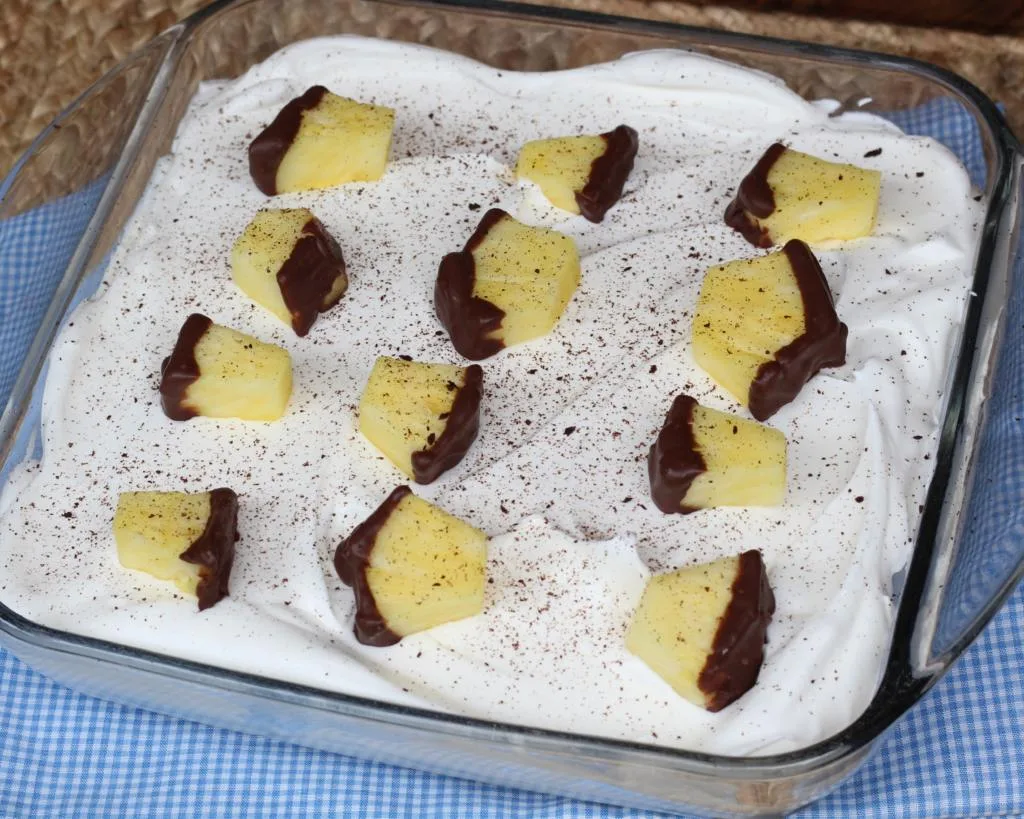 Let me know in the comments if you make this delicious Chocolate Covered Pineapple Dessert!