Nothing says summer like fresh, summer fruits like pineapple! Pineapple Dip is a unique and refreshing dip that you can serve at your next gathering or a delicious snack by the pool. With its creamy texture and tangy pineapple flavor, this dip is sure to be a hit among your family and friends.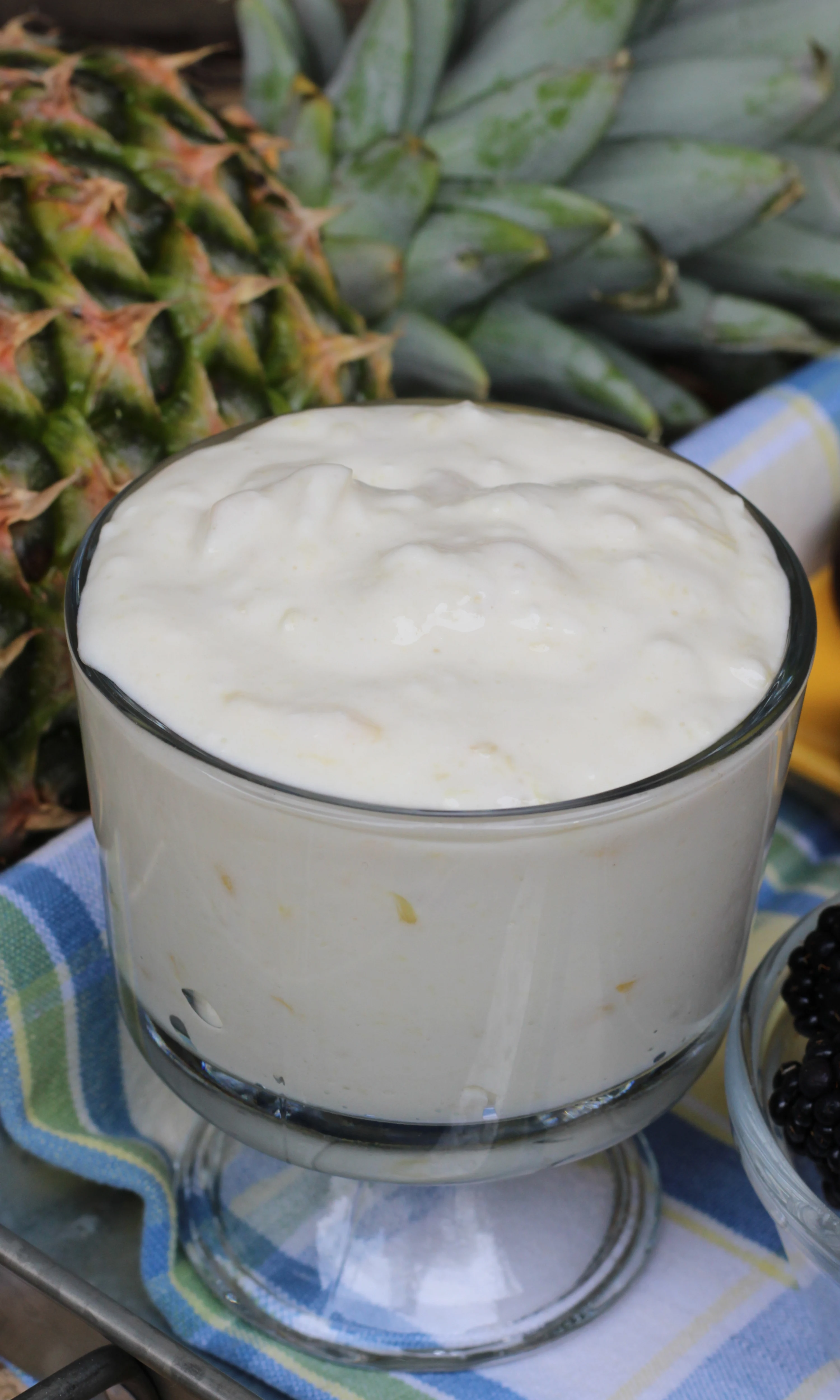 This creamy pineapple dip recipe brings a taste of the tropics to your table. It has a combination of tangy pineapple, smooth cream cheese, and whipped cream. It is such a delightful balance of flavors and textures!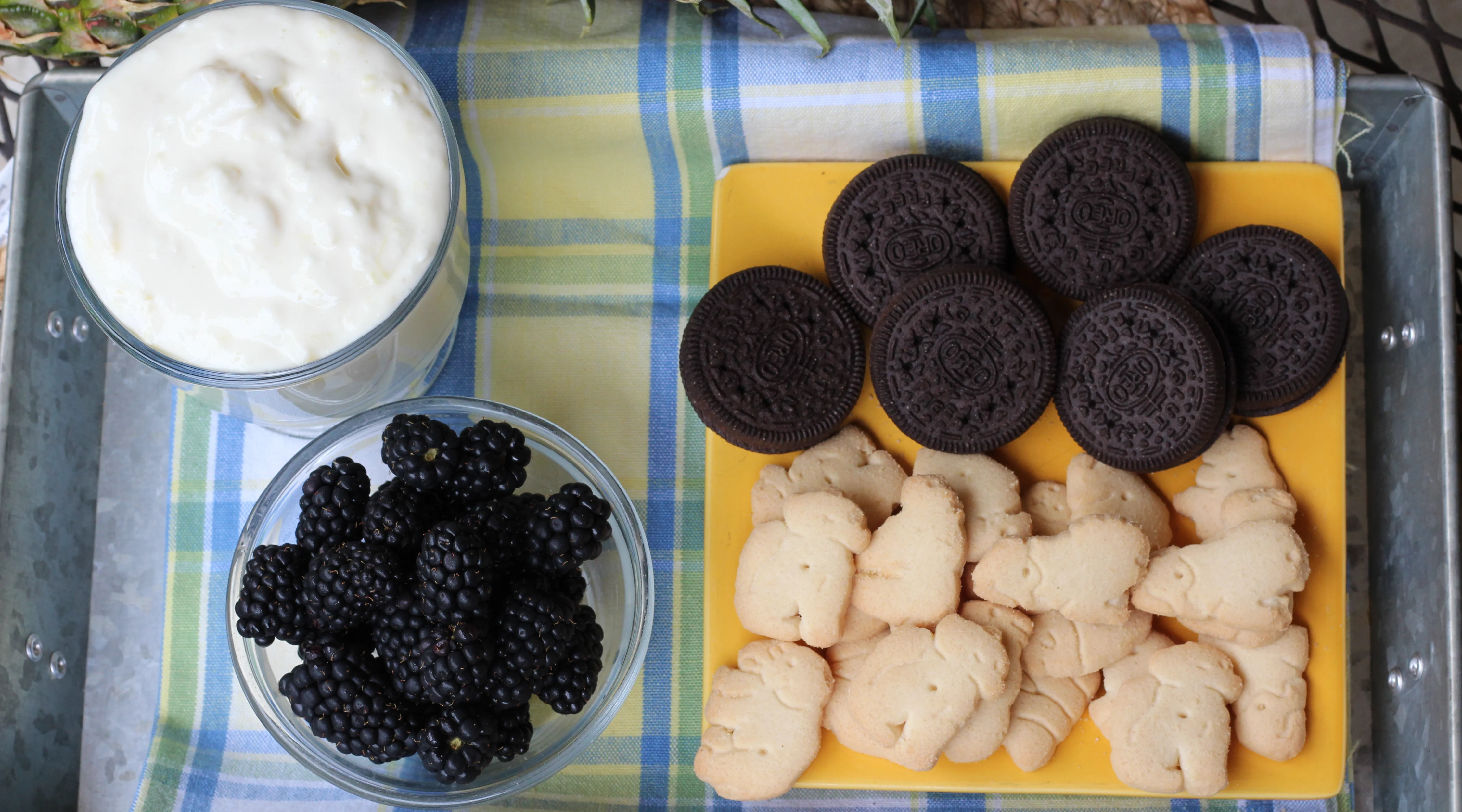 I served this creamy pineapple dip with gluten free oreos, blackberries, and gluten free animal crackers, and the animal crackers was the winner for best flavor combo!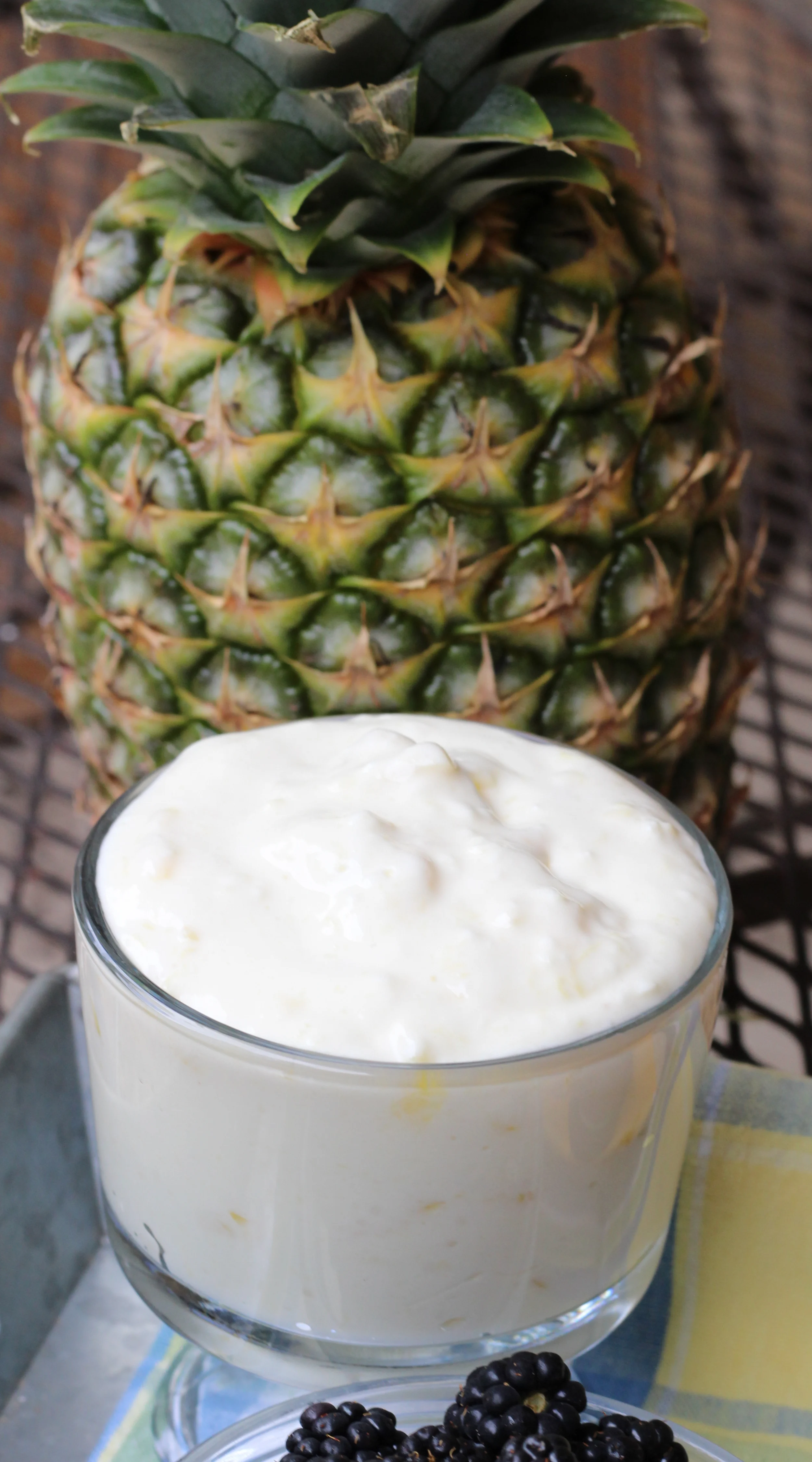 Whether you are hosting a summer gathering or simply treating yourself to a refreshing summer snack, this tip is sure to please. Give it a try and let the tropical pineapple goodness transport your tastebuds to a sunny paradise!
Can't get enough pineapple flavor? Try this air fryer pineapple recipe!
What will you serve with this delicious pineapple dip?