If you are looking for the perfect Mexican food dish to serve to your family, try these Air Fryer Chicken Enchiladas!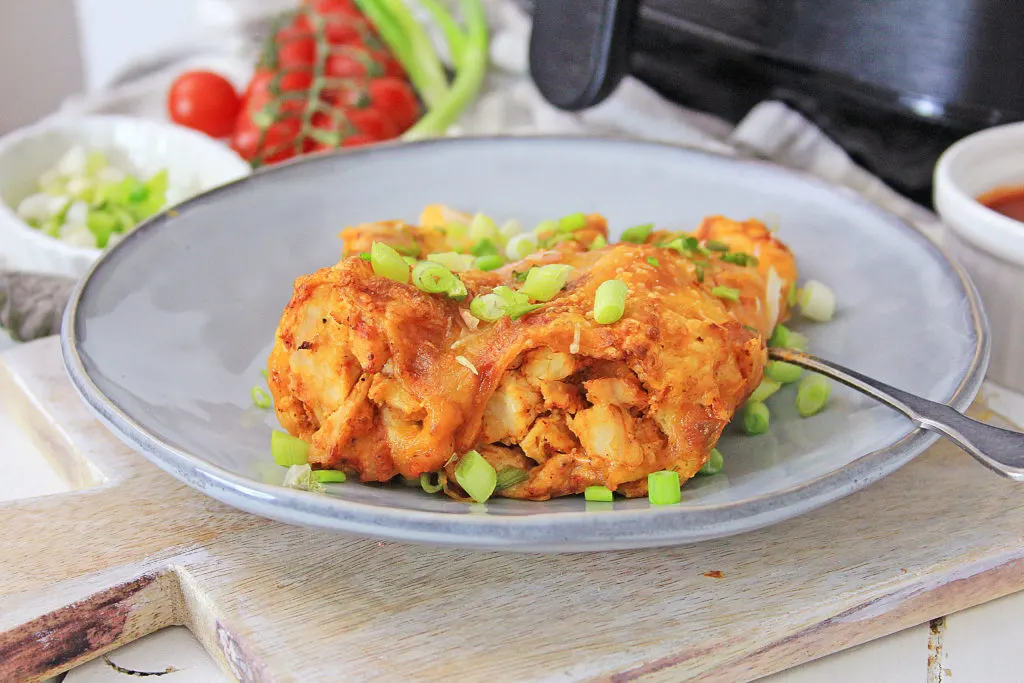 My family loves enchiladas, but there is not always enough time to make my homemade, authentic cheese enchiladas. Sometimes you have to make quick, easy meals like these Air Fryer Chicken Enchiladas, made with rotisserie chicken, tortillas (flour or corn), enchilada sauce, cheese, and onions. This meal comes together quickly and is ready to serve in no time. If you don't have time to stop by the store for a rotisserie chicken, any cooked chicken will work!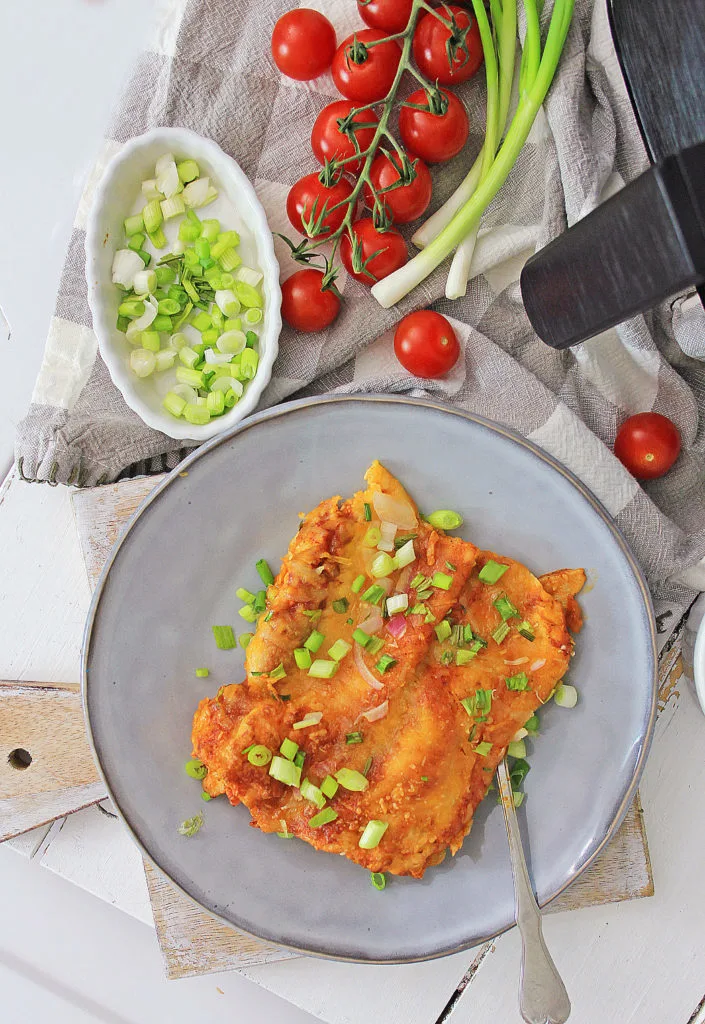 I love the way that these enchiladas cook in the air fryer. There is a slight crunch on the edges, and they are so delicious! Serve them with some homemade or store bought salsa, guacamole, and sour cream for an incredible flavor.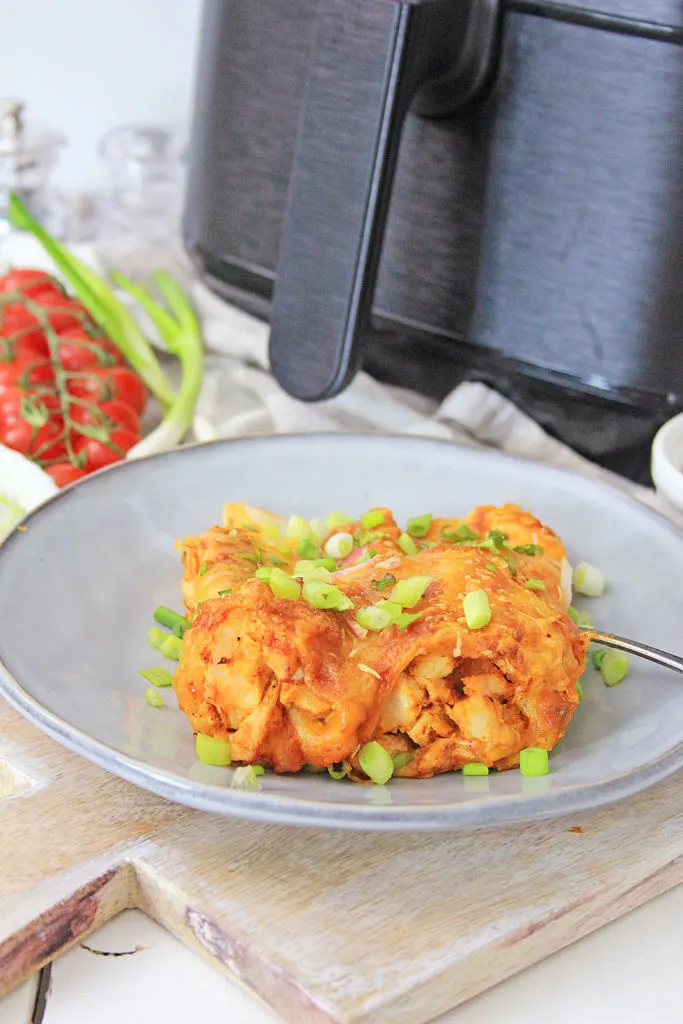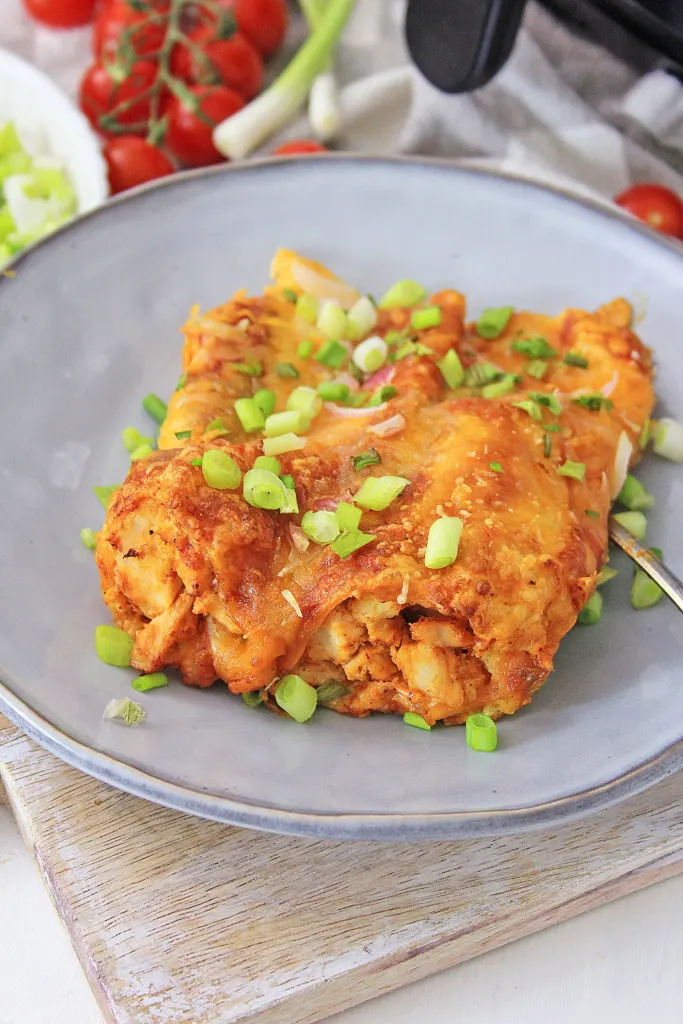 If you are not a fan of red enchilada sauce, try green enchilada sauce, paired with my Simple 15 Minute Instant Pot Green Enchilada Rice and it's a perfect meal!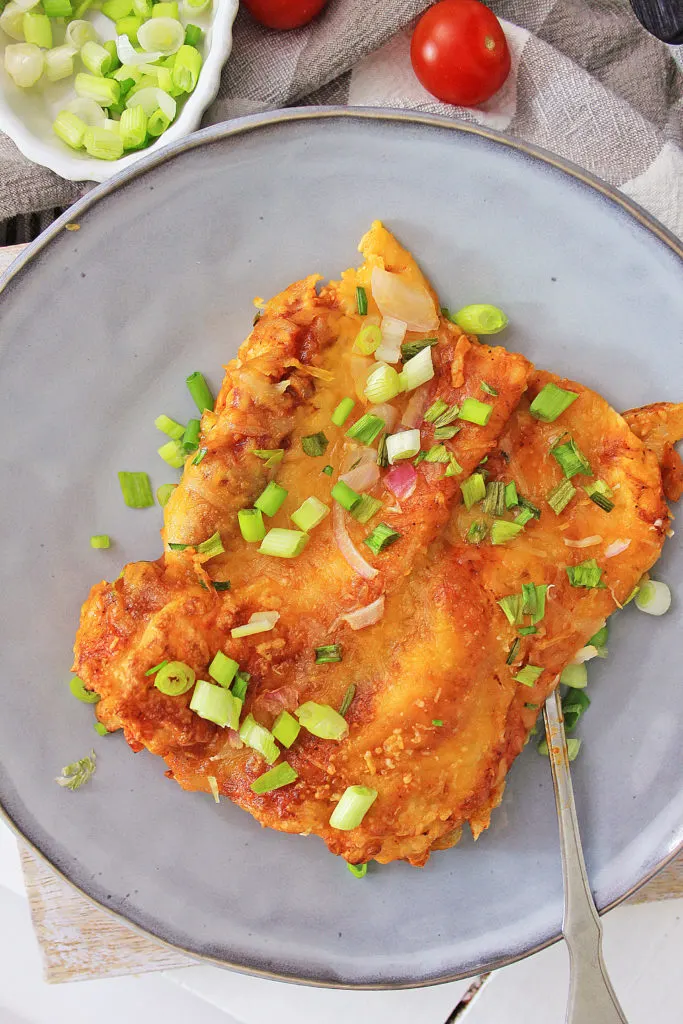 Let me know if you make these air fryer chicken enchiladas!