Crispy Breaded Chicken Tenders will be the Hit of your Fourth of July Party!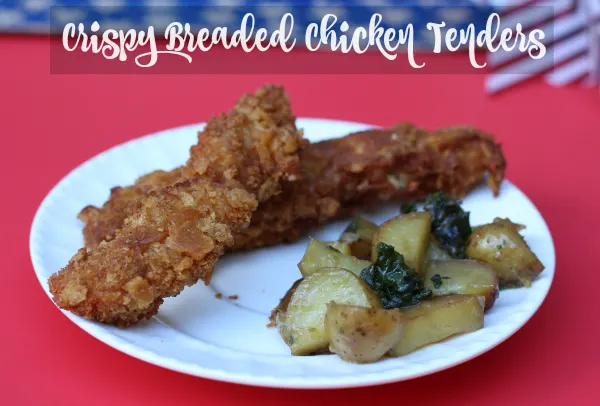 I have fond memories of the Fourth of July. Our extended family would always have a reunion, of sorts, at my grandmother's house. Sometimes we went swimming, sometimes we would hang out and find cool stuff behind her house, but we would always eat lots of yummy food…of course! From time to time, we have big Fourth of July get togethers now, and food is always a big part! It is essential to have delicious food at your Independence Day party!
We are not usually with my family on the Fourth of July, but I am so happy that we were able to spend Memorial Day with my parents. We made special memories for the boys, all centered around remembering those who have served, talking about the history of the United States, and even being able to help hang the flag in front of my parents' house. What a beautiful, important tradition for the boys to be able to share with their Grampy!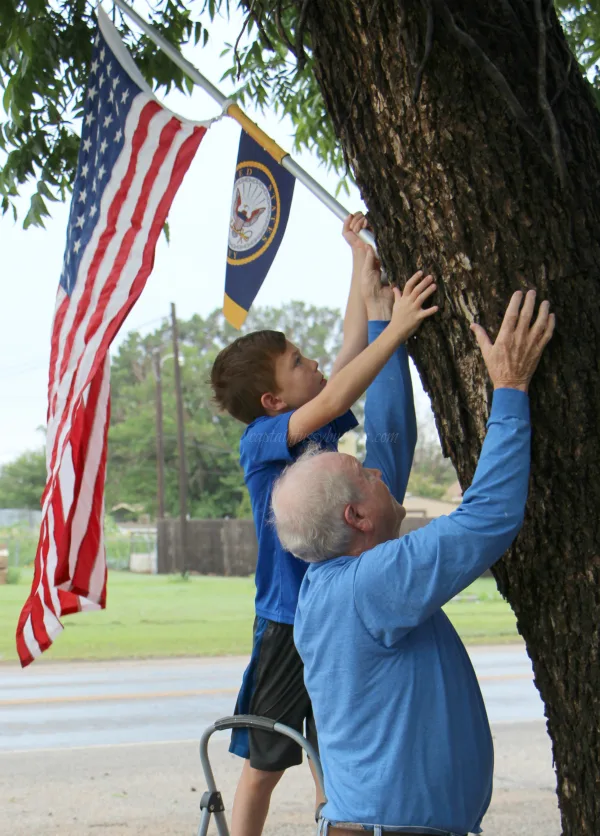 While we celebrate the Fourth of July this year, I want to share the absolute perfect Fourth of July party food with you. These crispy, buttery, delicious chicken tenders will be a hit with everyone! Pair it with classic summer bbq foods like potato salad, watermelon, grilled veggies, or quartered red potatoes with kale and onions!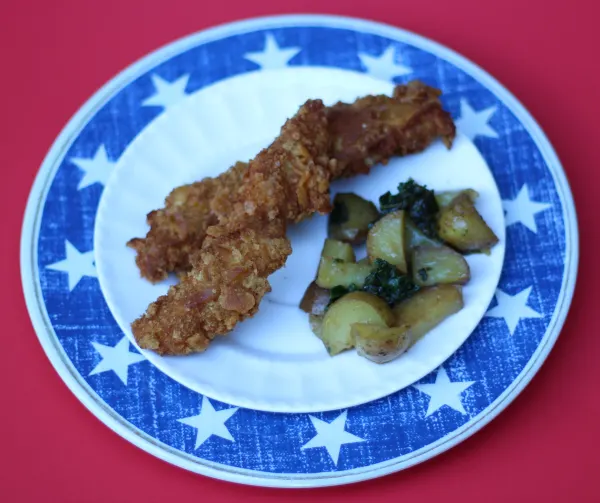 These chicken tenders are exactly how they are supposed to be…tender and delicious on the inside, with a crispy breading out the outside. How did I achieve the perfect chicken tender?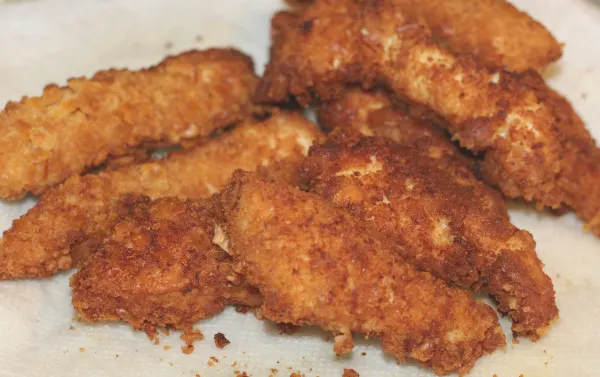 These chicken tenders were gone in no time flat. My whole family LOVED them. If planning for a big Fourth of July party, definitely plan to triple or even quadruple this recipe, depending on how many people are attending! Go ahead and pick up a few of boxes of Dare Cabaret crackers for your party. Any that you do not use for this meal, you can use for yummy appetizers and other dishes. Visit the site for a huge amount of recipe ideas!