DIY Wooden Crate Planter And Storage post brought to you by Harvest. All opinions are mine.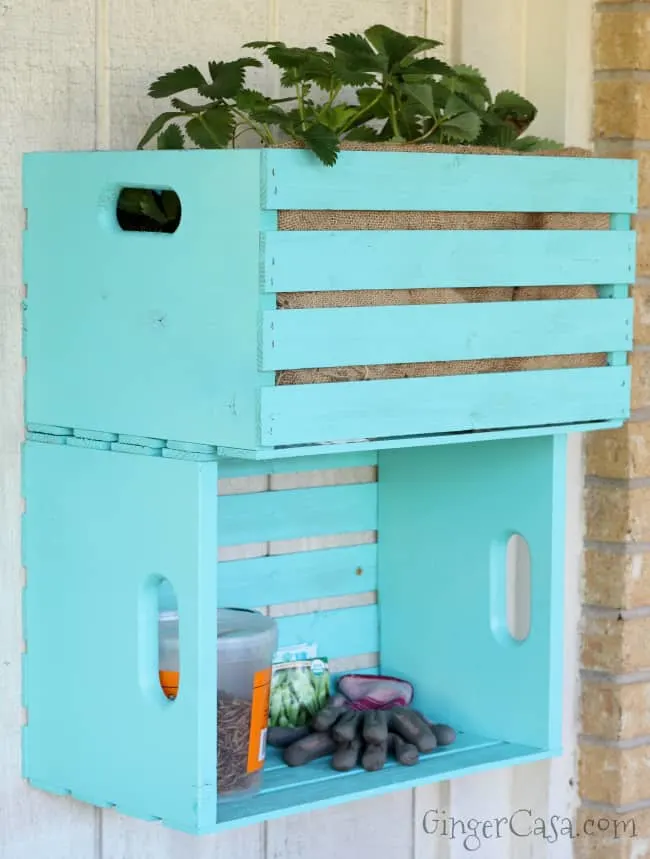 We spend much of our days outdoors now that it is Spring. Spending time in the garden, feeding and taking care of the chickens, or just playing outside. I find that my things tend to get scattered pretty easily, especially with three boys who love to help. I wanted a fun, functional storage area and of course, more planters because really, you can never have too many planters! I created this DIY wooden crate planter and storage to hold plants on top, and everything I need for quick access to everything I need for trips to the backyard.
For my wooden crate planter, I knew that I wanted to grow a fruit or vegetable, so I picked up Harvest's Organic Potting Mix first. Harvest turns organic waste into organic gardening products that then feed the earth to create a more sustainable planet. Each year, Harvest saves 2,000,000 tons of waste from ending up in landfills! Plants will thrive in this rich, organic matter.
I love wooden crate crafts and DIYs, so this project was perfect for my style!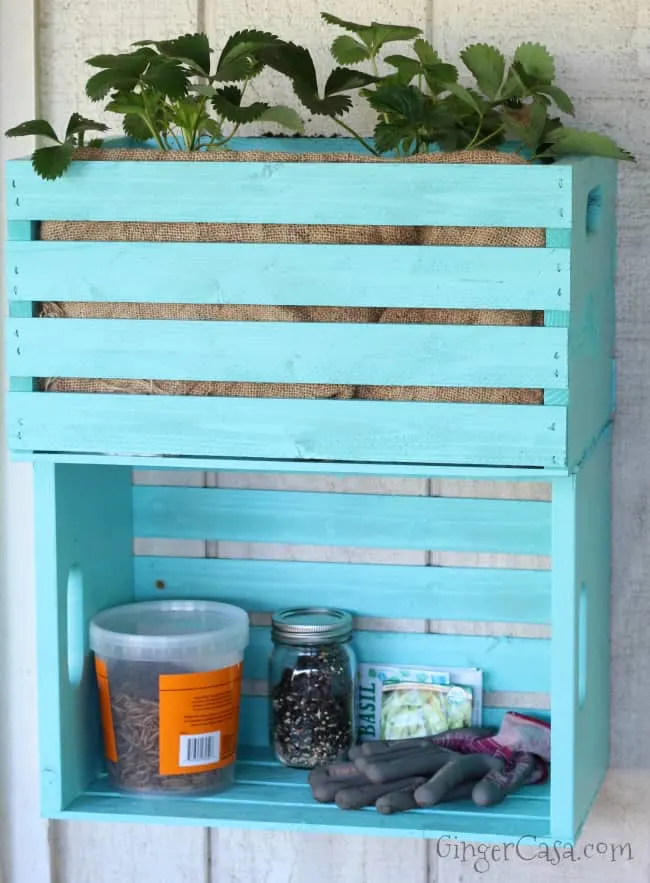 This project was so fun to make and definitely adds a splash of fun color to our back porch area. The bird seed and worms are easy to find for the chickens and birds, I never lose my gloves anymore, and the plant is safe and sound in it's cozy planter!
Don't miss these fun ideas: