Any gluten-free eater knows the main sources of gluten include wheat, barley and rye. In theory, these may seem easy enough to avoid. However, even the most experienced gluten-free dieters can get tripped up by hidden sources of gluten in a variety of processed foods, making adherence to the diet harder than it might otherwise seem. This guide explores some of the most common gluten-containing foods that require consumer vigilance if you're practicing a gluten-free lifestyle.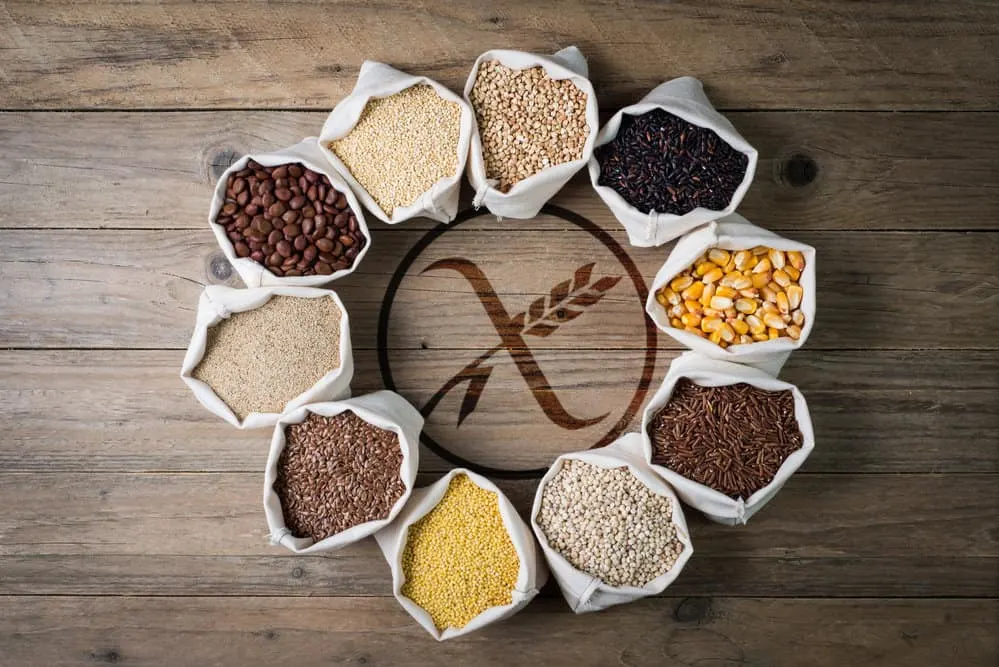 The rise of gluten-free eating
In 2013, the FDA issued a final ruling to help define gluten-free food. Since then, the certified gluten-free label on packaged foods has helped customers quickly be able to identify if a product fits their dietary needs. The appearance of that label on a consumer product certifies that it meets the requirements set by the FDA for gluten levels of 20 parts per million or less, the lowest detectable level scientific tools can measure in food.
Use of this label, however, is voluntary on the part of the brand. Plenty of brands whose products may be gluten-free don't make use of the label. Complicating the matter further, there are many food products on the market that you wouldn't overtly think contain gluten, but in reality, they do.
Gluten has taken center stage for many as a culprit behind various health issues, ranging from minor sensitivities to the severe autoimmune disorder known as celiac disease. So, it's no surprise that according to the NIH, nearly one-third of all Americans report that they have either tried to reduce the amount of gluten in their diet or tried to eliminate it altogether.
Popular foods with hidden gluten
Whether you're a newly diagnosed celiac, suspect a sensitivity or are merely curious, the following are foods to familiarize yourself with. It's important to always double-check ingredient lists before consuming anything on this list.
Soy sauce and teriyaki sauce
Condiments can be sneaky culprits of gluten. Both soy sauce and teriyaki sauce are two common offenders. Traditionally, these sauces contain wheat. Look for tamari or coconut aminos as a gluten-free soy sauce replacement and a teriyaki sauce labeled gluten-free. Soy sauce is a component of teriyaki sauce, so a gluten-free teriyaki will use one of the aforementioned replacements.
Miso
Miso paste is a Japanese condiment produced by fermenting soybeans and salt with a koji starter. Sometimes, however, barley is also used in the process. Look specifically for miso paste labeled as gluten-free or check the ingredient label to make sure barley is not listed. Gluten-free miso paste is a condiment worth seeking out for simple, decadent and umami-packed meals like maple miso chicken.
Salad dressings
When gluten is added to unexpected products, many times, it's as a thickener, binder or filler. This is why it can often be found in salad dressings. Ingredient labels may list malt vinegar, which is made from barley, soy sauce or flour — all of which are gluten-containing.
Some are even trickier, however, and will include modified food starch. Modified food starch is a starch that can be extracted from a variety of vegetables or grains, including wheat. When it comes to gluten-free salad dressings, it's best to look for simple ingredient lists or make your own.
"When dining out, be cautious of salad dressings and sauces. These are potential hiding spots for gluten, and it's often hard to get a straight answer about their ingredients. If you can't be sure, opt for oil and vinegar as a dressing or ask for any sauces to be served on the side."
— Jessica Haggard, Primal Edge Health
Meat and fish substitutes
Plant-based diets are on the rise, and with them, the options for more meat and fish substitutes. Oftentimes, these products include gluten-containing fillers such as wheat. Seitan, a popular vegetarian meat substitute, is made entirely from vital wheat gluten. Read labels carefully if looking for meat alternatives as a gluten-free dieter. It may be best to make your own plant-based meals from scratch, such as black bean meatballs.
Soup, gravy and broth
Soups and sauces often rely on thickening agents such as flour to create a creamy consistency. While it's easy to modify this at home when cooking by using gluten-free flour or cornstarch, restaurants and processed food makers often rely on wheat flour as it's cheaper and more easily accessible. As a gluten-free eater, you need to be aware that an otherwise gluten-free sounding menu item like wild mushroom soup may indeed contain gluten.
I have learned to either ask or just avoid soups at restaurants unless they're labeled GF. Even broth-type soups, I've discovered, contain flour. At home, I will use corn flour, arrowroot or cornstarch for thickening my soups.
Broth and stock can be other unsuspecting hidden sources of gluten. Yeast extract is a common ingredient in powdered or packaged broths, sometimes originating from barley. If a broth or stock isn't labeled as gluten-free certified, it's best to avoid it.
Common gluten-free foods with cross-contamination concerns
As a gluten-free eater, it's also important to be aware of foods commonly affected by cross-contamination. While these foods themselves are gluten-free, the way they are handled can be cause for concern, depending on your level of sensitivity.
Oats
Oats are a naturally gluten-free whole grain that many gluten-free eaters enjoy in place of wheat. They're oftentimes grown next to wheat or packaged in facilities that also process wheat. Unless oats are specifically labeled as gluten-free certified, it's safe to assume that some level of cross-contamination occurred before reaching your pantry. Try this recipe for Gluten Free Apple Cinnamon Crumble.
Fried food
If you choose to eat at a restaurant or fast food establishment, know that while the food itself may not contain gluten, it's almost always fried in the same fryer using the same oil as other gluten-containing foods. Very seldom will restaurants have completely separate fryers for gluten-free foods, so always ask your server before ordering.
The importance of being vigilant
Avoiding obvious gluten-containing foods is only half the battle. It's the hidden sources that often catch people off guard. Therefore, those with gluten-related disorders must remain vigilant.
If a food doesn't carry the gluten-free certified label, make it a practice to always read ingredient labels. Familiarize yourself with the terminology. It's not as simple as looking for wheat, barley and rye in an ingredient list. Words like modified food starch, yeast extract, hydrolyzed vegetable protein, hydrolyzed plant protein, textured vegetable protein, dextrin and maltodextrin are all crafty synonyms.
By understanding and identifying these covert culprits, individuals can not only improve their quality of life but also safeguard their long-term health.
Gina Matsoukas is the photographer, writer and recipe creator of Running to the Kitchen. Focusing on healthy, seasonal, whole-food recipes, her work has been featured in various online and print publications including Food Network, Prevention Magazine and Women's Health. Gina lives in central New York where she enjoys an active outdoor life.
This article originally appeared on Food Drink Life.