Instant Pot Corn Chowder brings the classic comfort of corn chowder to your table in record time, thanks to the magic of the Instant Pot or Ninja Speedi, or any pressure cooker! And if you like meatier soups, try this Instant Pot Chicken Stew.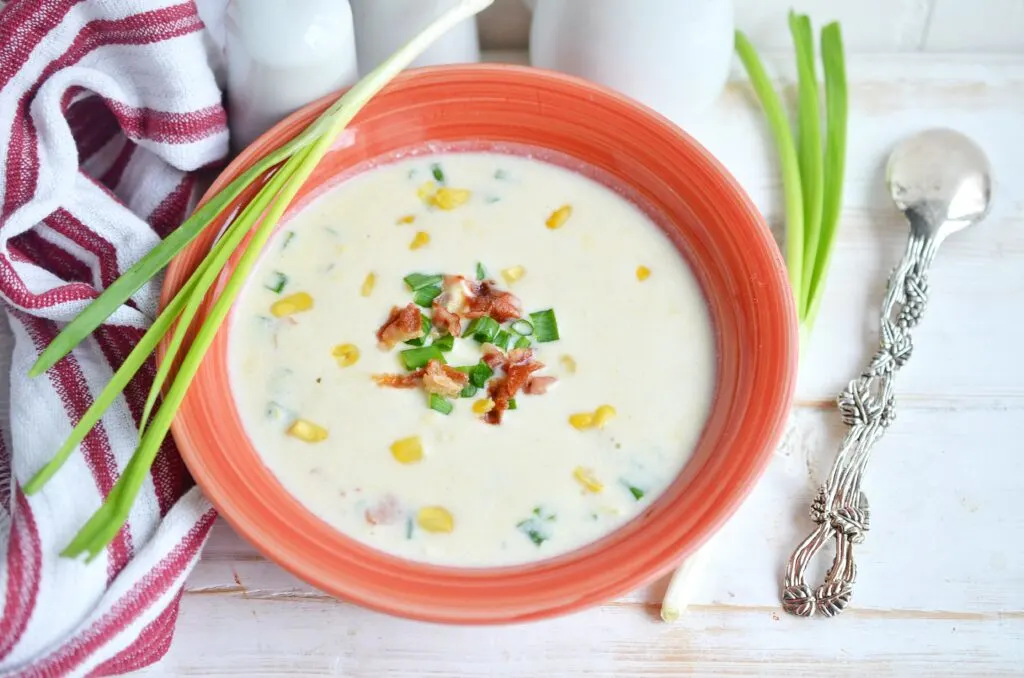 Instant Pot Corn Chowder is a a delicious comfort food that combines the rich, creamy flavors of traditional corn chowder with the convenience and speed of modern cooking. If you're craving a comforting bowl of soup but don't have all day to wait, the Instant Pot is your secret weapon. Join us on this flavor-packed journey as we uncover the joys of making this delectable dish in record time.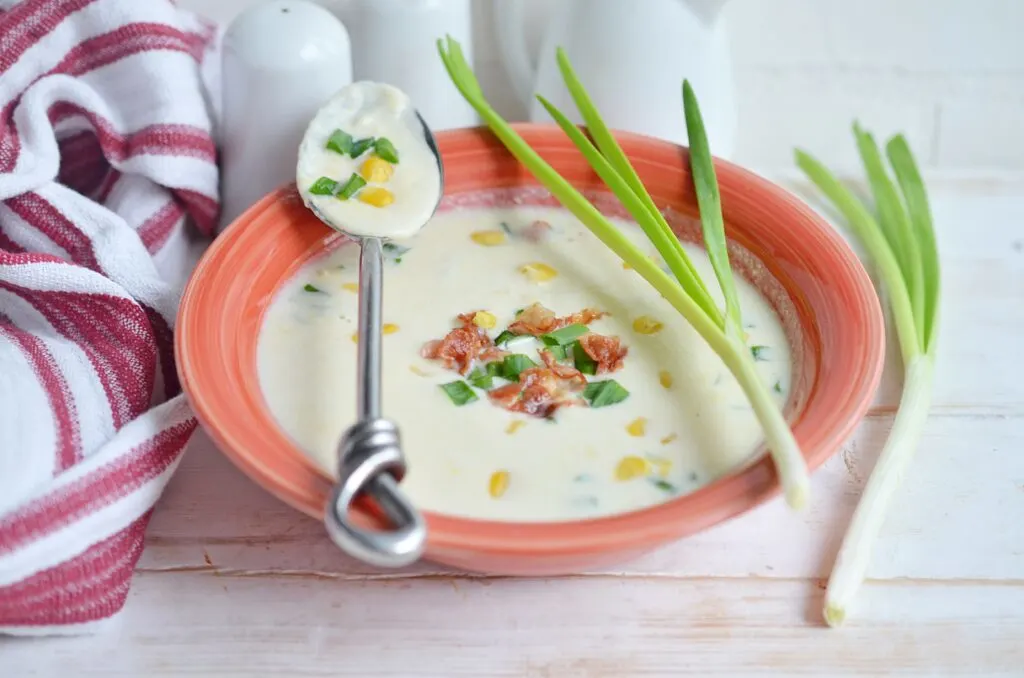 Why is Instant Pot Corn Chowder So Awesome?
Time-Efficient Cooking: One of the most significant advantages of using an Instant Pot or pressure cooker for corn chowder is the speed of cooking. Traditional stovetop chowders often require hours of simmering to develop flavors and soften ingredients. With the Instant Pot, you can achieve the same rich and hearty result in a fraction of the time, making it a perfect choice for busy weeknights.
Flavorful Ingredients: This dish typically features a combination of fresh or frozen corn kernels, diced potatoes, onions, celery, carrots, and aromatic herbs and spices. The flavors meld together beautifully under pressure, creating a soup that's bursting with deliciousness.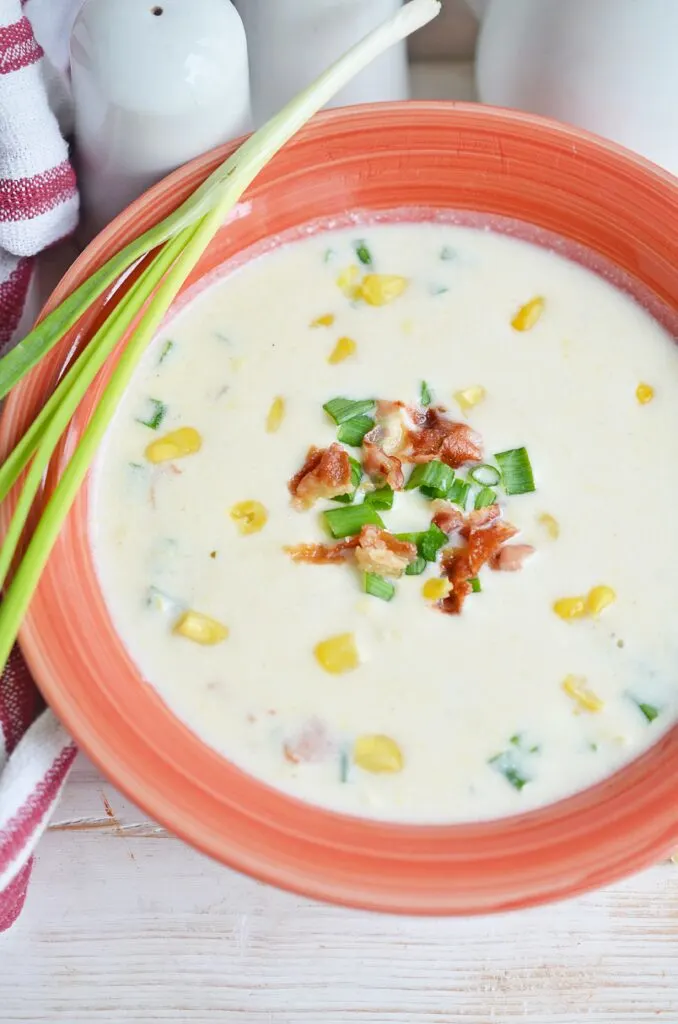 Creamy Texture: The secret to achieving that velvety, creamy texture in Instant Pot Corn Chowder is adding heavy cream or half-and-half. This combination thickens the chowder and gives it thickness without the need for prolonged cooking or excessive stirring. (You can add flour or cornstarch if it still is not thick enough for your liking.)
Customization: Like any great recipe, Instant Pot Corn Chowder is highly customizable. You can adjust the ingredients to suit your preferences. For instance, if you prefer a spicier kick, you can add a pinch of cayenne pepper or red pepper flakes. Want to make it vegetarian? Simply use vegetable broth instead of chicken broth. You can also play around with garnishes, such as bacon bits, grated cheese, or fresh herbs, to enhance the dish's presentation and taste.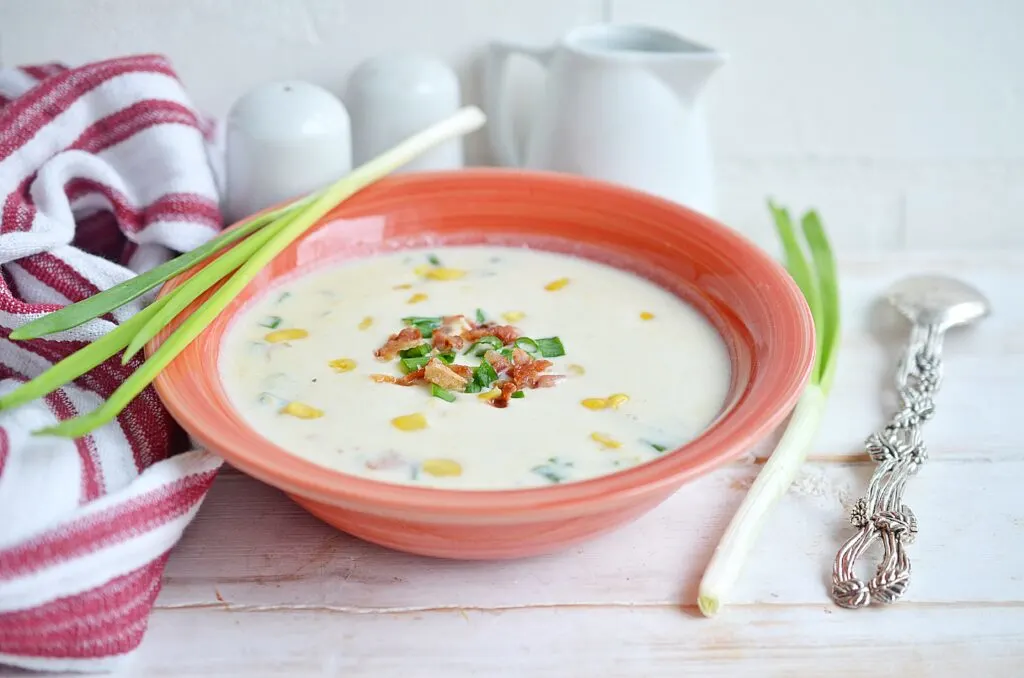 Leftovers and Freezing: Instant Pot Corn Chowder is great for meal prep and leftovers. If you find yourself with extra soup, it can be refrigerated for a few days or frozen for longer storage. Just be sure to cool it down before storing it in airtight containers.
Dietary Considerations: This recipe can be adapted to accommodate various dietary preferences. For a lighter version, you can use whole milk or coconut milk or other dairy free alternative instead of heavy cream.
Family Favorite: Instant Pot Corn Chowder is often a hit with both kids and adults alike. Its creamy texture and sweet corn flavor make it appealing to a wide range of taste buds, making it an excellent family meal option.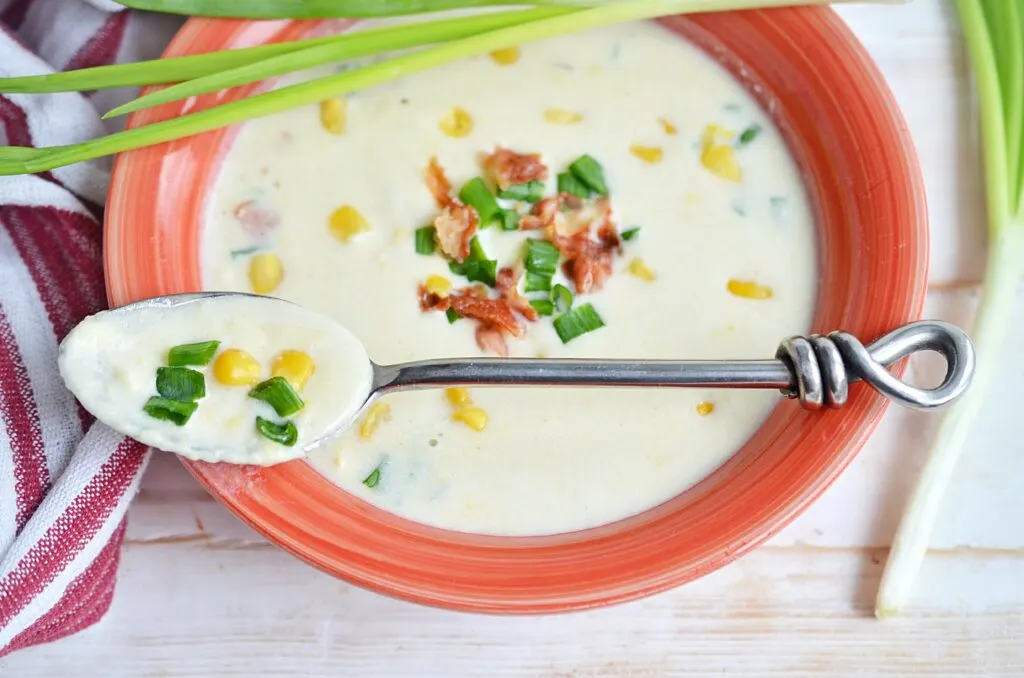 Instant Pot Corn Chowder brings the classic comfort of corn chowder to your table in record time, thanks to the magic of the Instant Pot. With its creamy texture, hearty vegetables, and savory flavors, this dish is a winner for busy weeknight dinners or weekend gatherings. So, dust off your Instant Pot, and get ready to indulge in the goodness of this speedy and satisfying corn chowder.