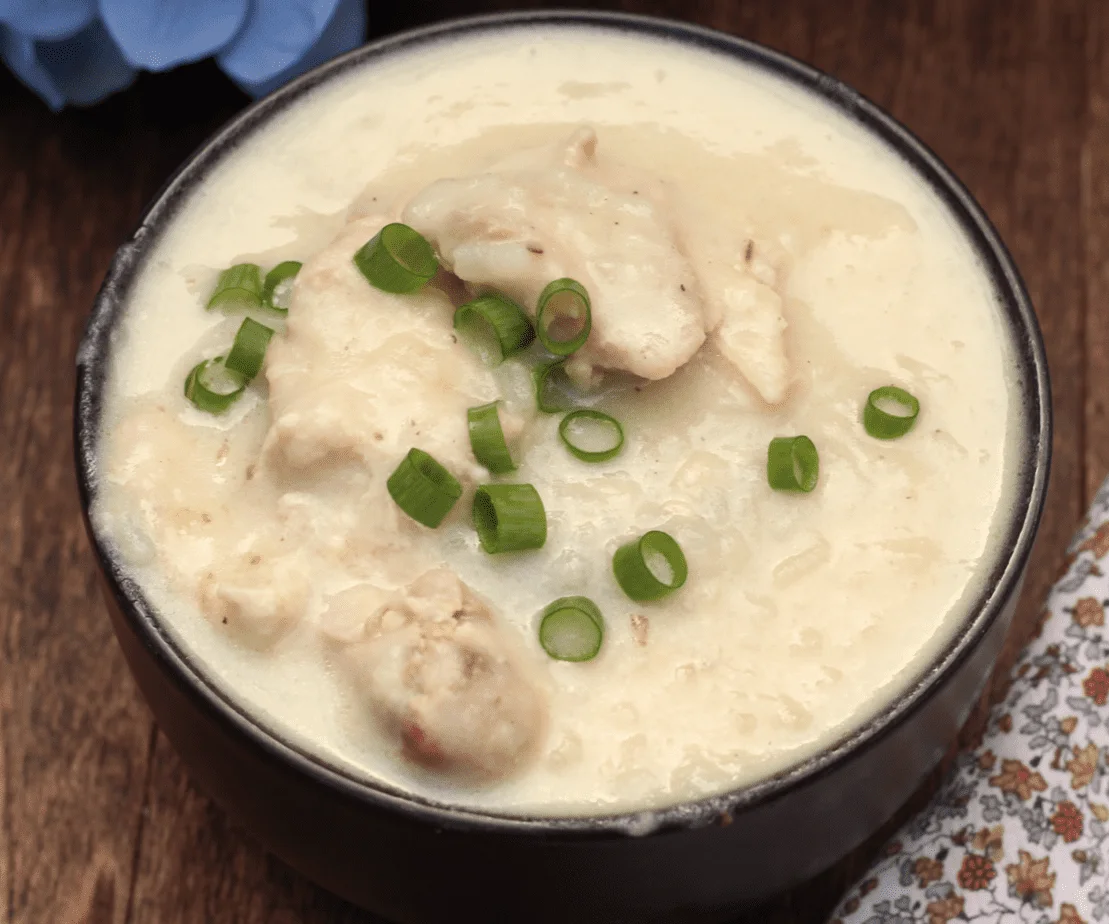 My husband and I love to eat soup year round. We love Healthy Crockpot Chicken Verde Soup, sausage soup, chicken tortilla soup, chili….everything! Now that the busy fall days are here, soups and stews are definitely my favorite thing. They're easy to cook, quick to heat up from leftovers, and make a few meals so I don't have to cook as much!
I overbought frozen hash browns recently and was looking for a way to use them up, so I created this recipe for Chicken Potato Stew. It is ridiculously easy and I love it! I made it Whole30/paleo, but you can swap ingredients, like regular dairy milk instead of coconut milk, just adapt to your preferences.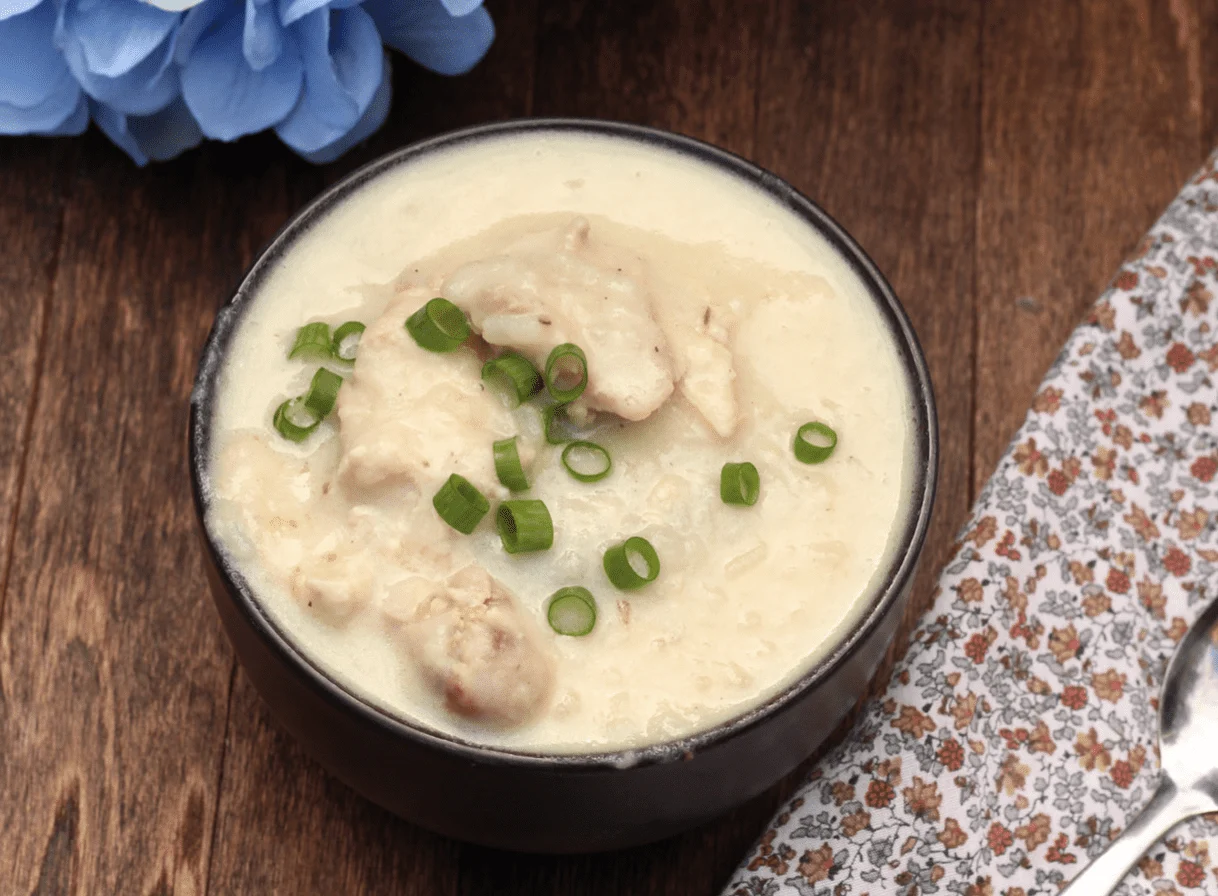 This soup is so hearty and delicious, it stands alone, but you could pair it with some delicious fresh bread and a nice glass of cranberry soda!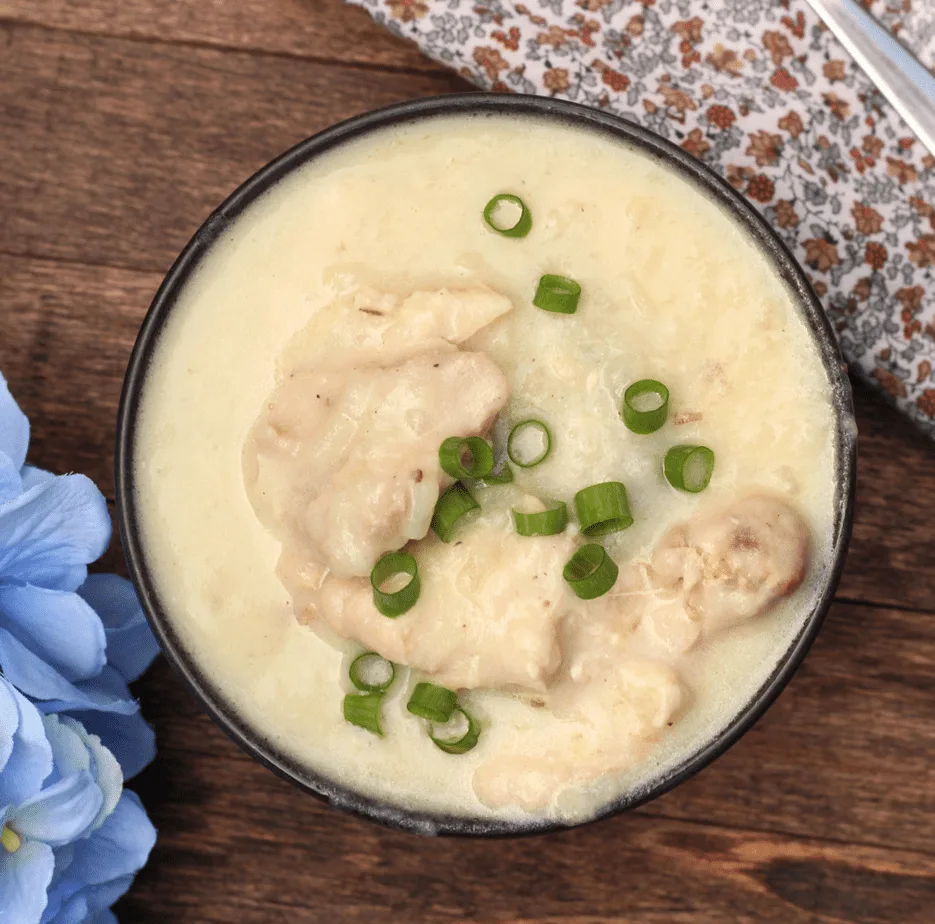 If you have and love other Ninja products, try this Ninja Foodi Apple Crumble!