Summer is in full swing, but for us, school is less than a month away. I have tried to be consistent and still cook and have at least one family meal at the table every day, but some days that is hard! Once school starts, our busy schedules are going to make that family meal more difficult. We all know about meal subscription boxes, but have you ever wondered where the KIDS MEAL subscription boxes are? Well, meet Yumble, the only meal delivery service where kids pick their healthy meals, enjoy them, and then get rewarded!
Created by Joanna Parker, Yumble was created to fulfill her passion to help kids foster a positive relationship with food at an early age. Joanna struggled with food at an early age, and once she became a parent, she was determined to help busy parents solve the dinner dilemma.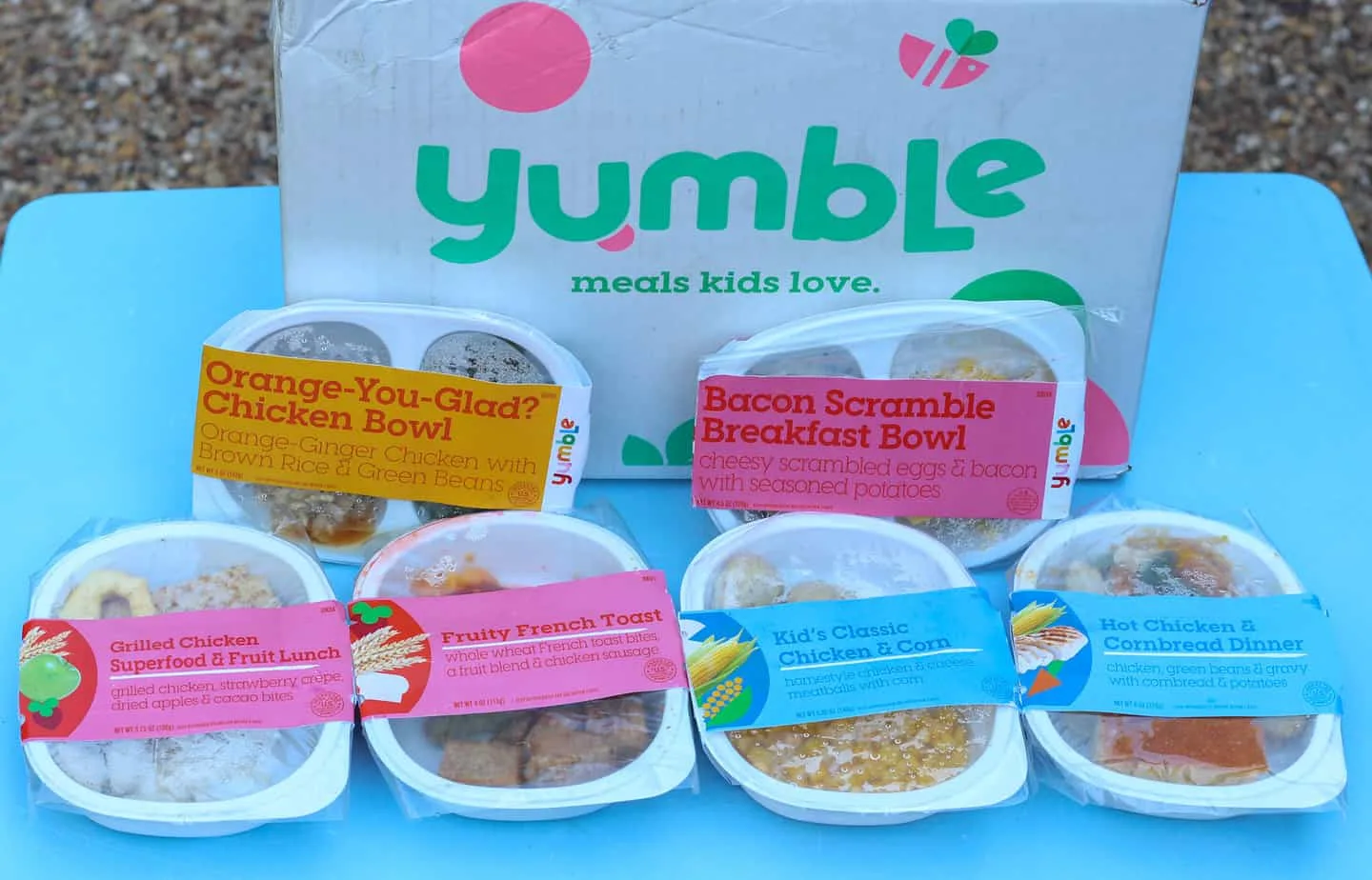 How does Yumble work?
There are a few Yumble plans to choose from, so pick a plan that fits what your family needs. Then, sit down with your kid(s) and chose from the weekly menu! They even have curated boxes if you have trouble choosing!
What Yumble meal plans are available?
4 meals per week for $9.99 per meal
6 meals per week for $8.99 per meal, plus free shipping
8 meals per week for $7.99 per meal, plus free shipping
12 meals per week for $6.99 per meal, plus free shipping
Pause, skip, or cancel anytime!
What about delivery?
Yumble meals are delivered fresh and cold in a sustainable box. Activities are also included in each box to help families connect around mealtimes.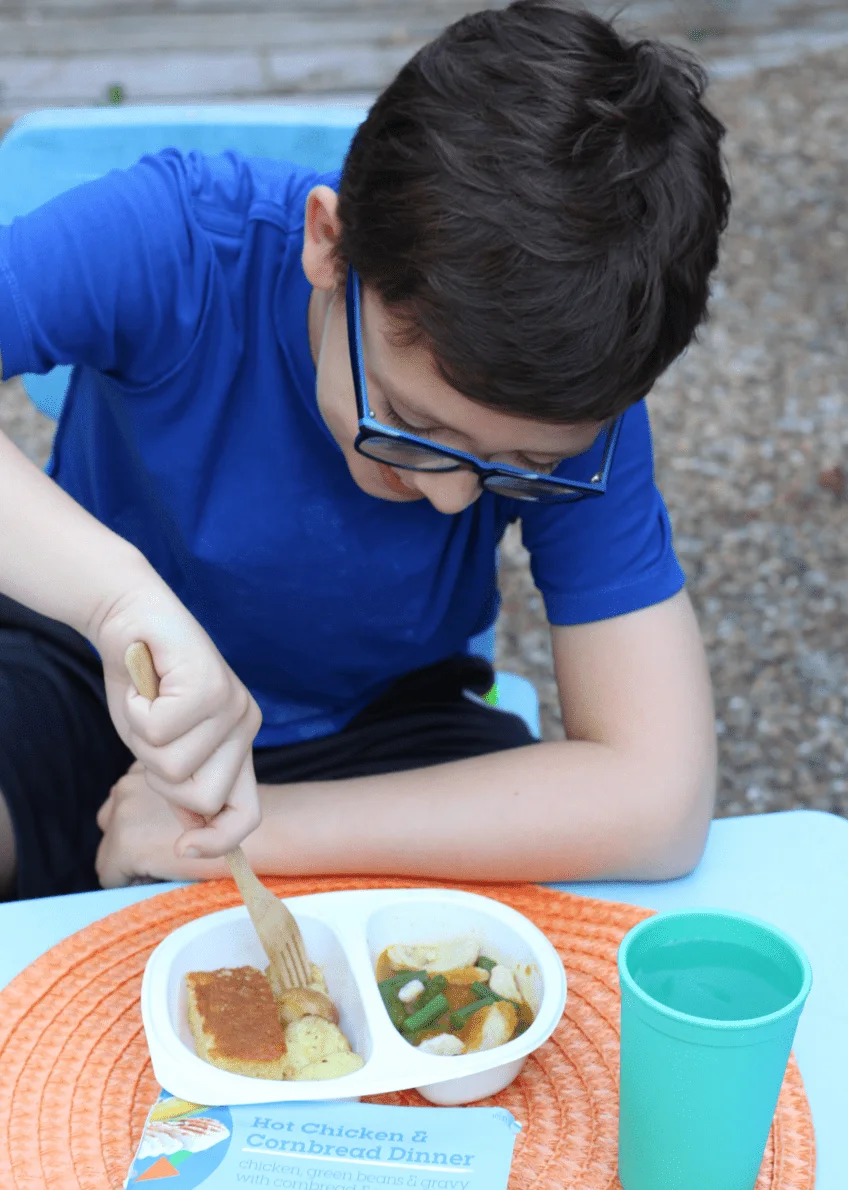 How to Prepare Yumble Meals
Yumble meals come fully cooked and ready to heat in the microwave! This makes the meals great for school lunches, an easy weeknight dinner before soccer practice, breakfast, or snack time! Yumble kids meal subscription box is a solution to the problem so many of us have.
The Yumble menu is different each week! Some of the most popular Yumble meals include Turkey Sausage & Eggs, Classic Cheese Ravioli, and Mac N Cheese & Nuggets Please. Gluten-free and special dietary needs are readily available!
Let Yumble Kids Meal Subscription Box take the mealtime stress away with their delicious and nutritious, read to heat and eat choices!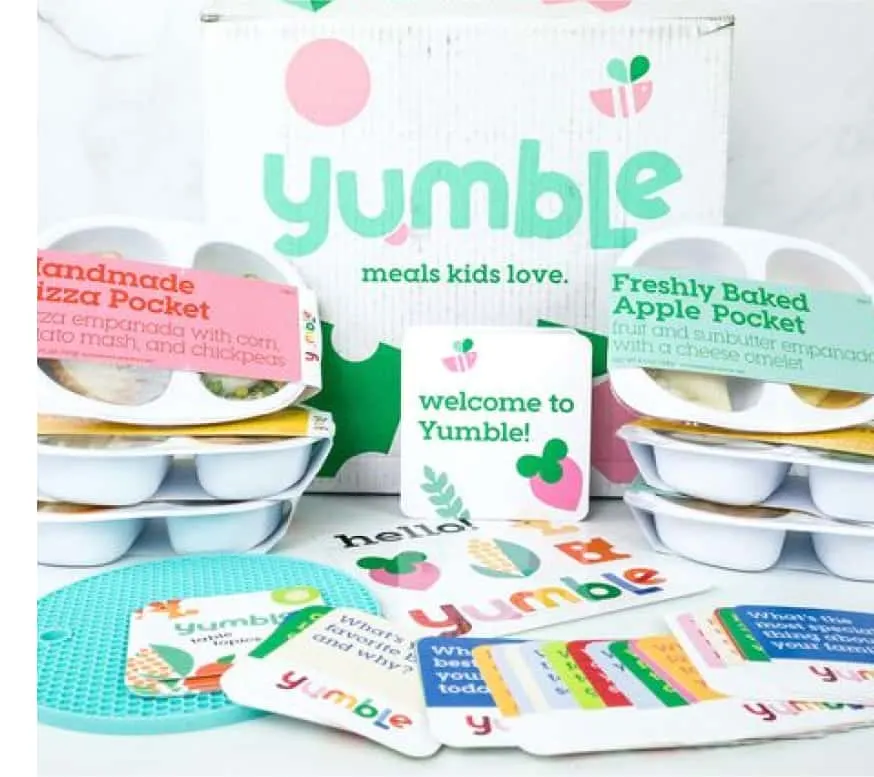 >>Check out how to take the best back to school pictures<<