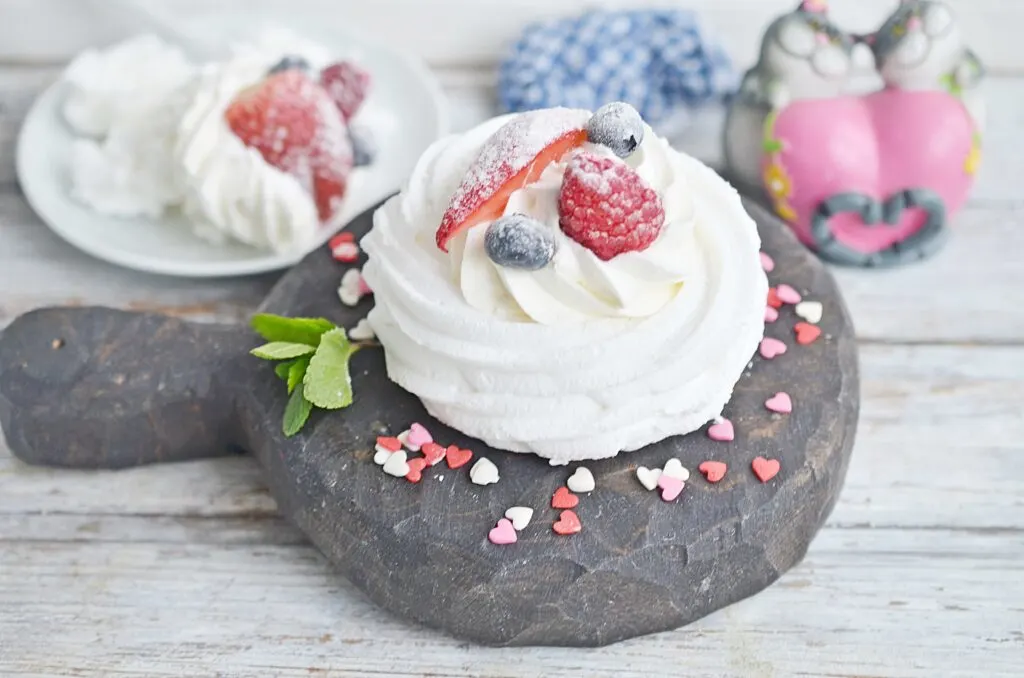 Meringue Cookies with Cream and Fruit Topping
Meringue cookies are the epitome of elegant simplicity. With their delicate, crisp exterior and soft, airy interior, these treats are perfect for any occasion – whether it's a casual afternoon tea, a formal dinner party, or a sweet indulgence to brighten up your day. If you've ever been captivated by the charm of these light-as-air confections, you're in for a treat. In this post, I'll guide you through a foolproof meringue cookie recipe that will have you whipping up delectable treats in no time.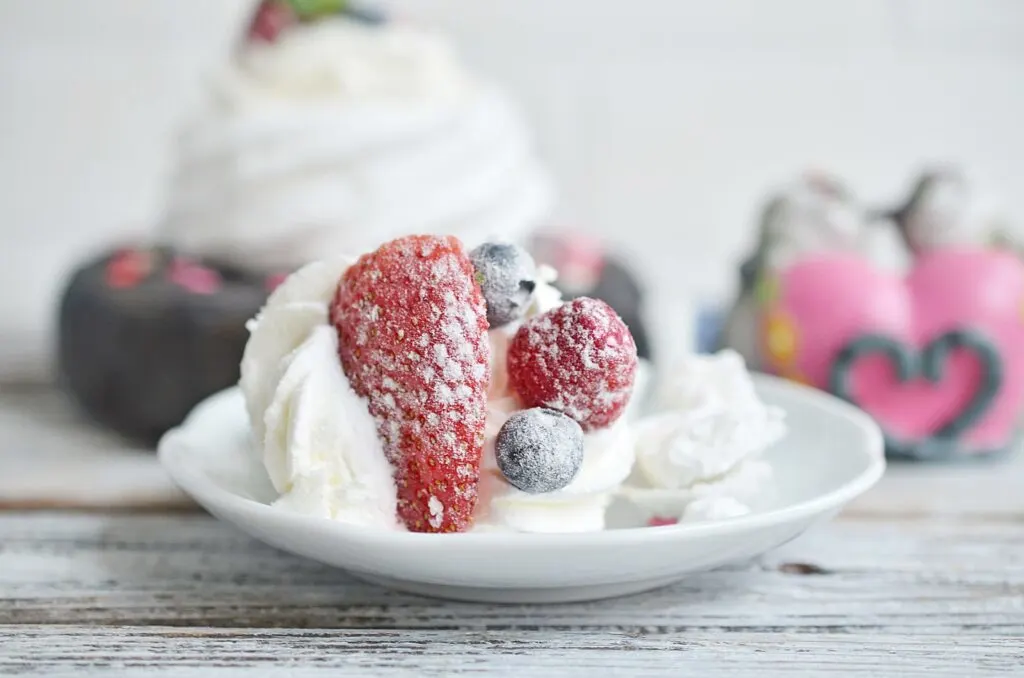 Meringue cookies are a canvas of culinary creativity. You can experiment with flavors, colors, and shapes to create your own signature treats. With this easy-to-follow recipe, you'll master the art of making meringue cookies that are both visually stunning and irresistibly delicious. So, whether you're an experienced baker or a novice in the kitchen, try your hand at these ethereal delights – your taste buds will thank you!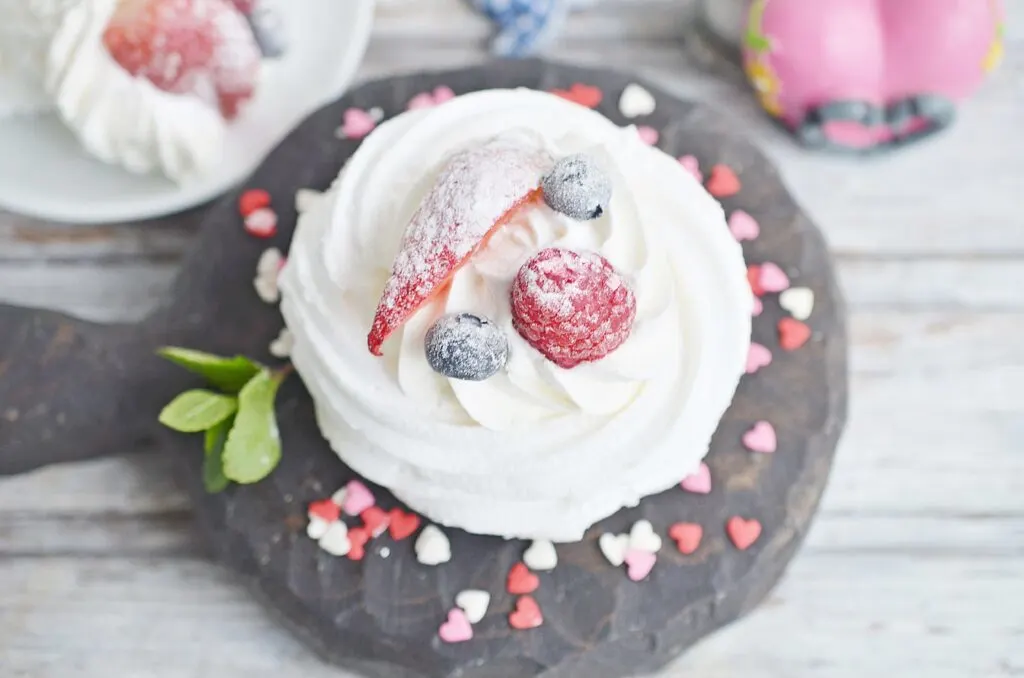 Don't miss these other fruity recipes: Raspberry Cheesecake Cookie Cups and Chocolate Covered Strawberry Dessert. And go here to find out how to grow your own raspberry bushes and strawberries!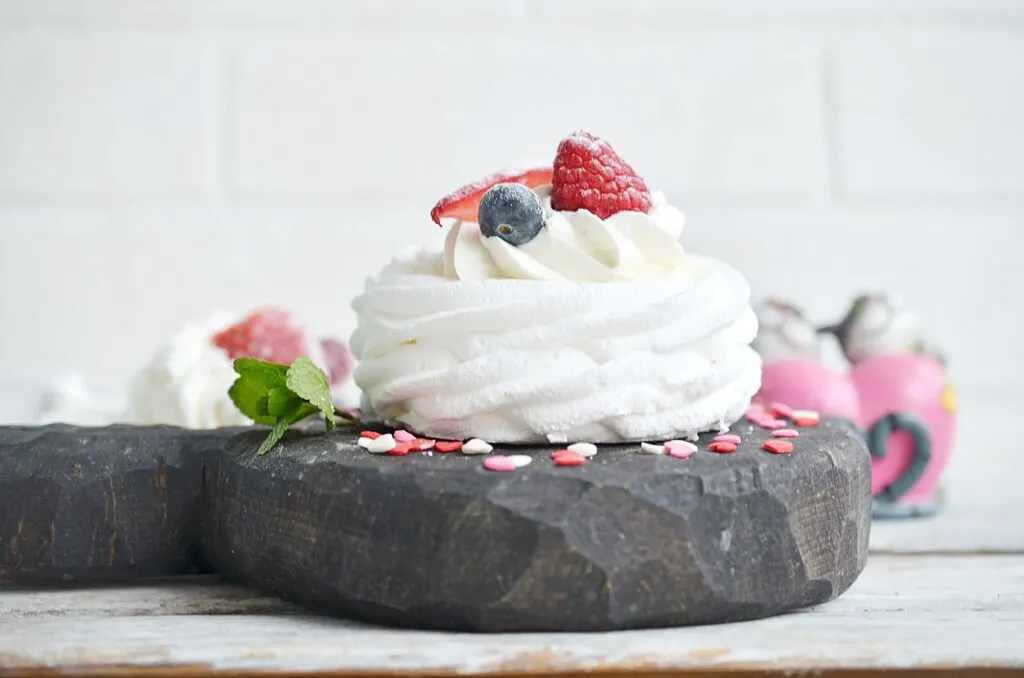 What toppings will you add to your Meringue Cookies?