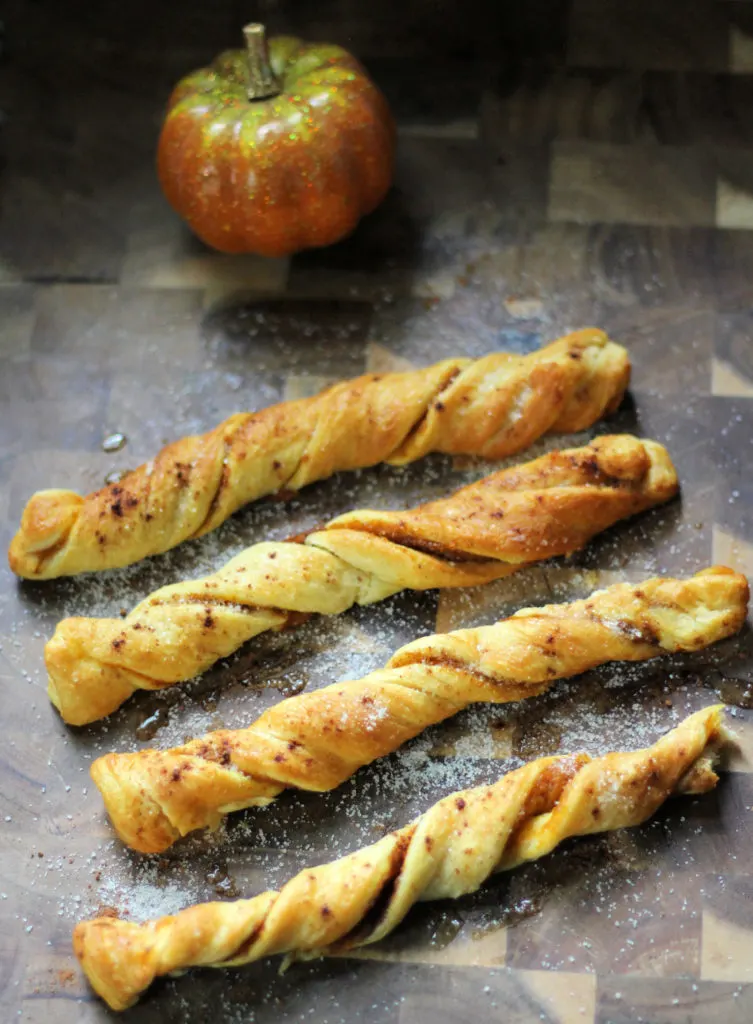 Yes, boys and girls, pumpkin spice season is here! But, who am I kidding? Pumpkin spice season is year 'round and I'm not even going to apologize for it. These air fryer pumpkin spice churros are easy, delicious, and a great way to celebrate the best spice that every existed. You can also make them in the oven if you are not in the air fryer world yet.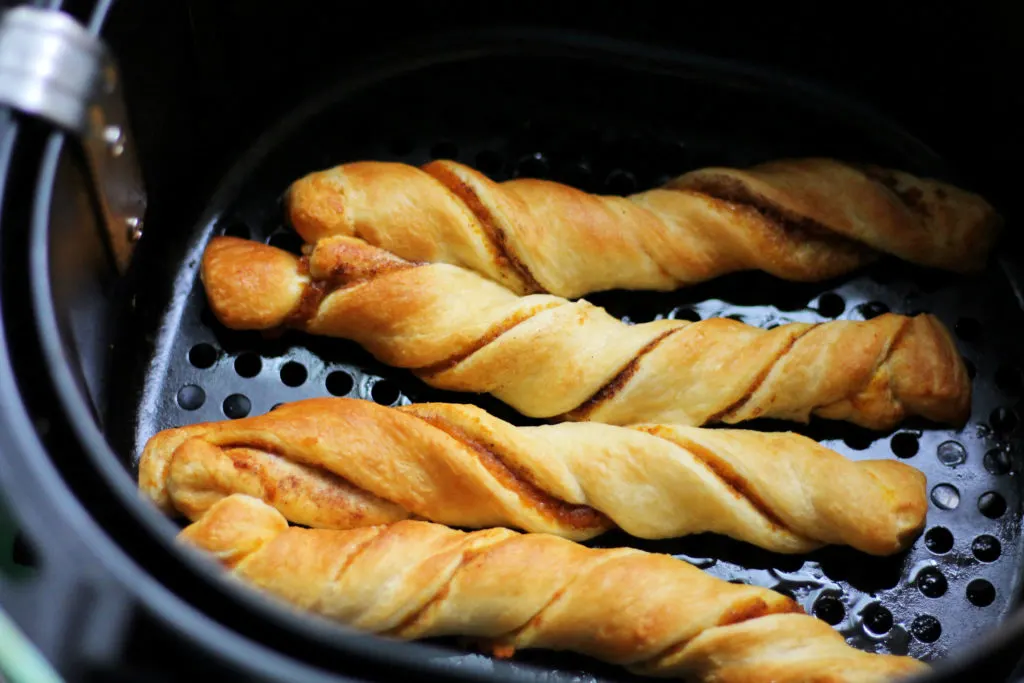 The pumpkin spice churros are easy to make, with only five ingredients. If you prefer bite sized churros, just use a pizza cutter to make smaller bites. Either way you slice it, they're yummy!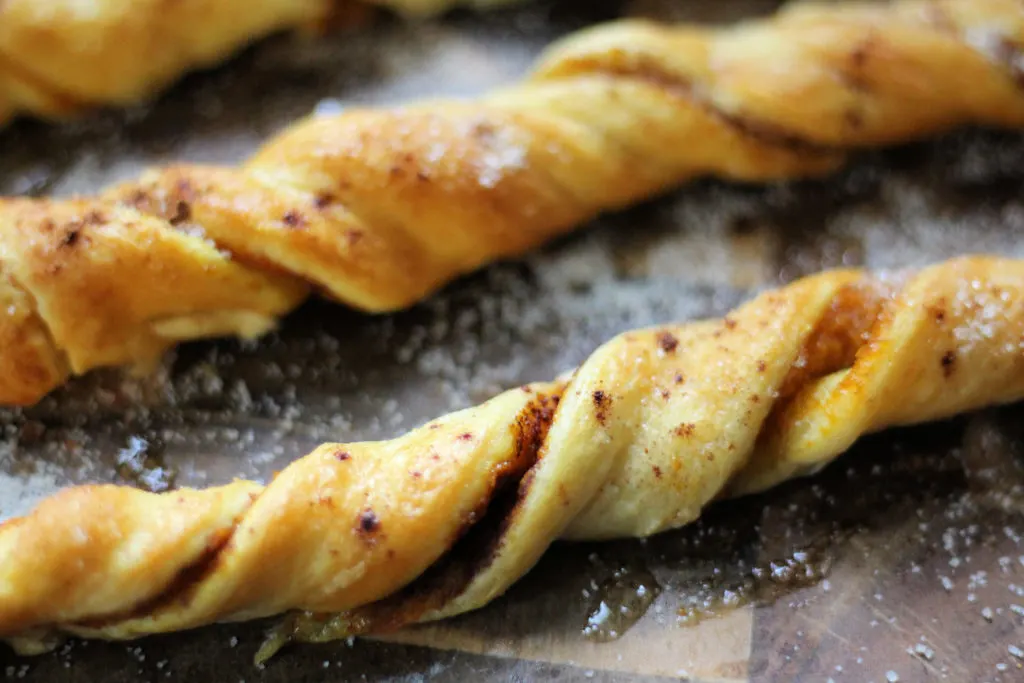 Make my air fryer churros with Mexican chocolate sauce, too!
These churros make a great breakfast, snack, or dessert. Add some ice cream or whipped cream and you have a real treat! If you don't have crescent roll dough and have pie crust, try making my pumpkin pie pop tarts in the air fryer!