Easy meals that the whole family will love are my favorite. These chicken enchilada sliders will be a family favorite of yours soon!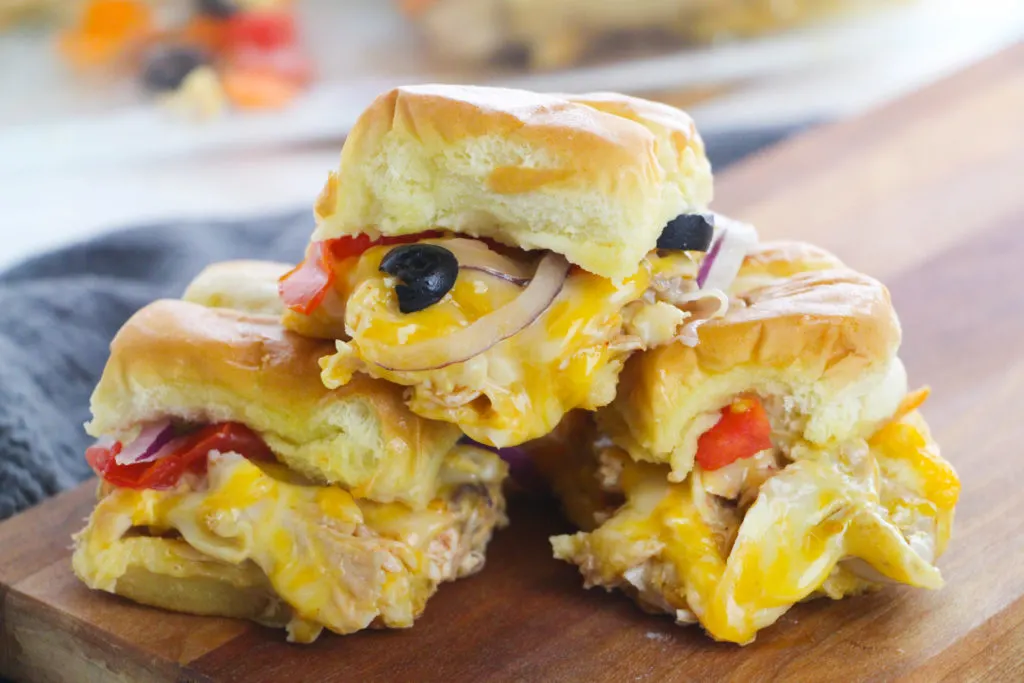 Okay, so it's true. My family loves enchiladas. You may have seen my recipe for air fryer chicken enchiladas. If not, you should add that to your meal plan, too! If there's something that the men in my house love equal to enchiladas, it's sandwiches. This recipe for Chicken Enchilada Sliders combines both worlds and makes delicious mini sandwiches that would be great for a busy family dinner or a finger food at a sports party.
The chicken for these sliders can be made in a few different ways. You can use thighs, quarters, or breasts. You can cook your chicken in the Crock Pot or oven (or Instant Pot, really, if you are short on time.) You can also use rotisserie chicken and cut the cooking out all together! It's a great meal idea for those busy nights!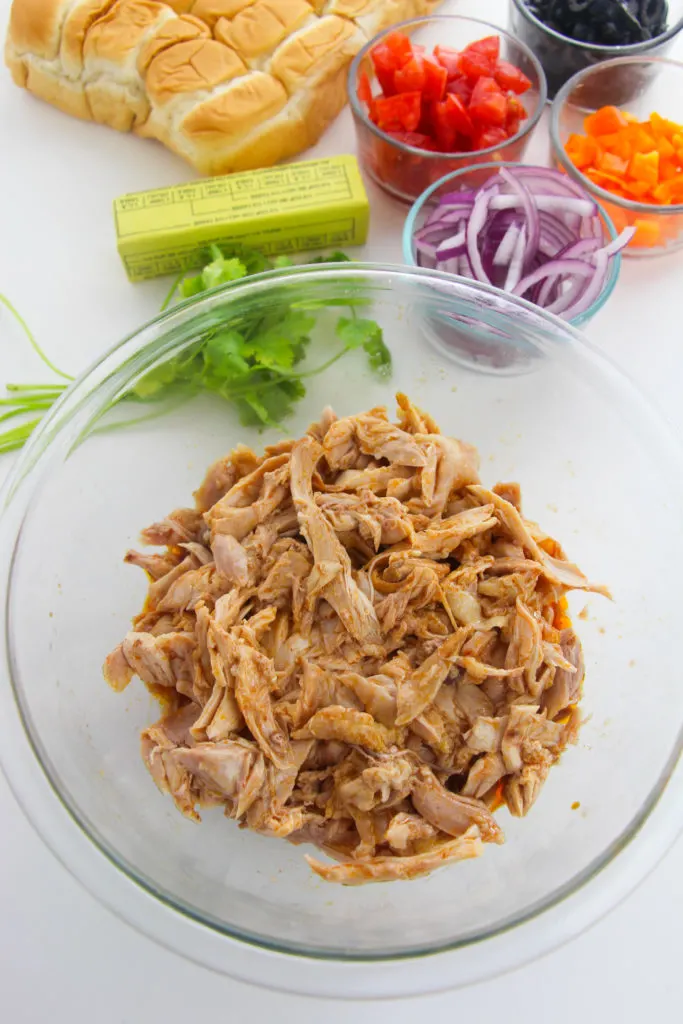 These sliders are full of flavor and even come with some vegetables. You know, so my kids can pick them off and stuff. HA! But really, the veggies add to the delicious flavor!!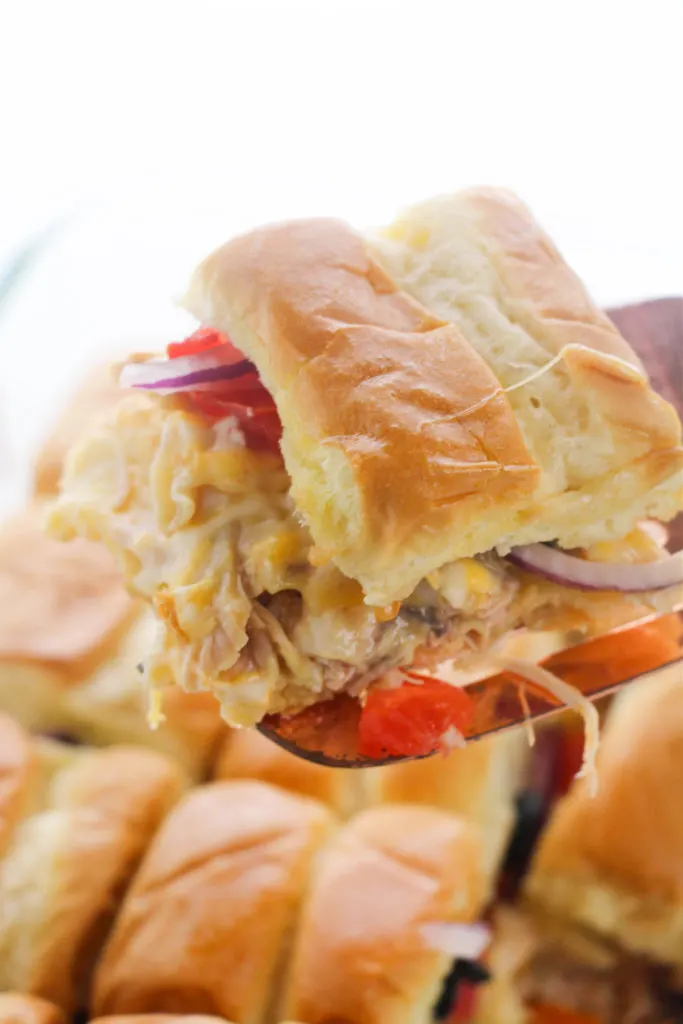 You can, of course, switch it up by adding jalapeños, hatch chiles, or even use green enchilada sauce or pepper jack cheese. Anything goes, and these are delicious no matter what!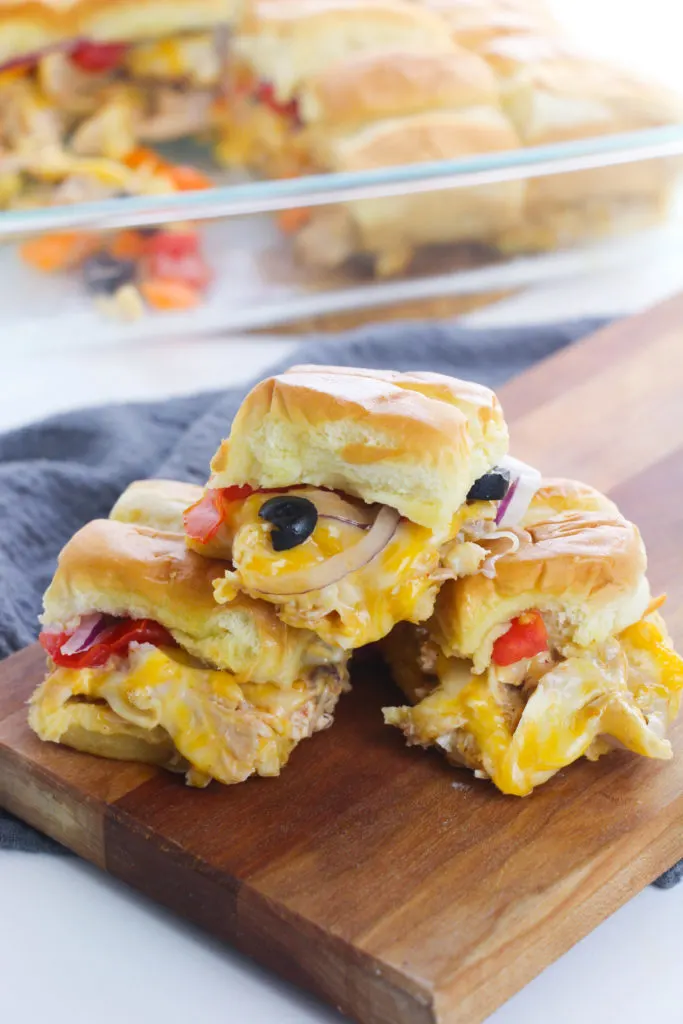 >>Try my recipe for authentic cheese enchiladas and instant pot mexican rice!<<