When it comes to Mexican cuisine, few dishes are as beloved and tantalizing as birria. This rich, flavorful stew hailing from the state of Jalisco has taken the culinary world by storm and many restaurants are adding it to their menus. It's a dish that combines tender, slow-cooked meat with a fragrant blend of spices and chilies, resulting in a delightful, aromatic combination of flavors. One of the most popular ways to enjoy birria is by turning it into Quesabirria Tacos – an irresistible combination of savory meat, crispy cheese, and warm tortillas. The recipe may seem daunting, but I promise you it is worth it and really not as hard as it seems. These are the best tacos and my family loves them! Come along as I guide you through the steps to prepare both authentic beef birria tacos with cheese, so you can savor this delicious Mexican tradition at home.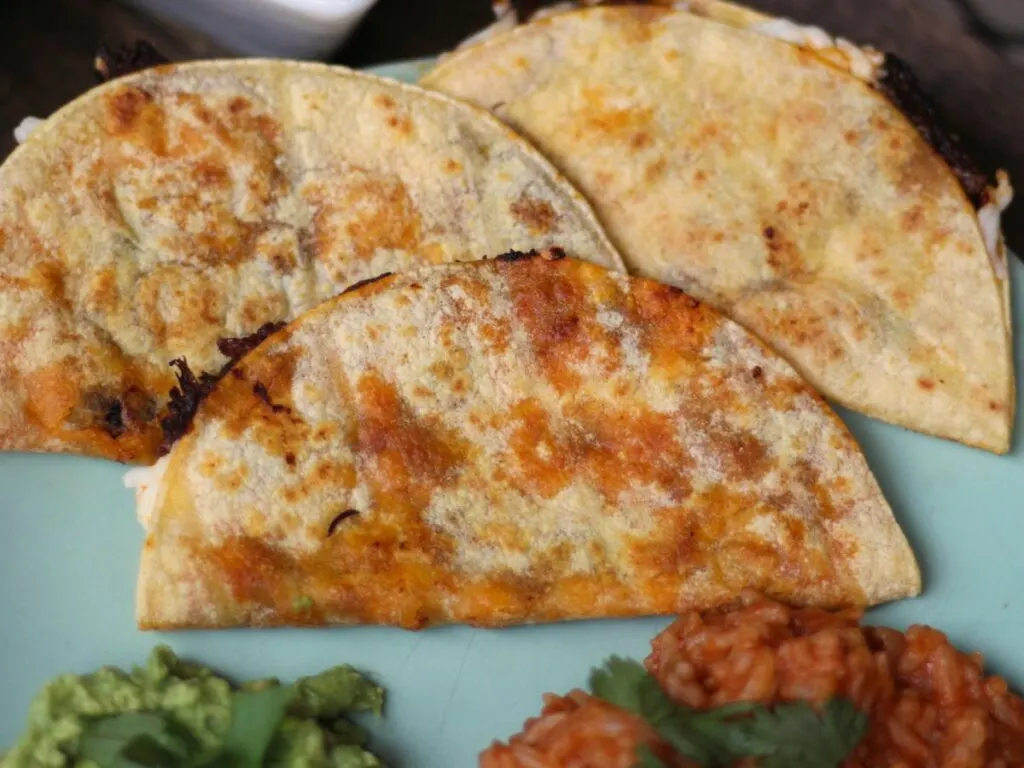 One of the wonderful things about birria and quesabirria tacos is the flexibility they offer for personalization. You can adapt the recipe to your taste preferences by choosing different types of meat. While beef and goat meat are traditional choices, you can also use pork or even chicken if you prefer. Additionally, the heat level of your adobo sauce can be adjusted by using spicier or milder chilies, depending on your tolerance for heat. Experiment with different cheese varieties, like queso fresco, cotija, Monterey jack cheese, or oaxaca cheese to find the perfect combination for this birria taco recipe.
The History and Significance of Birria
Before diving into the world of birria and quesabirria tacos, it's essential to appreciate the historical and cultural significance of this dish. Birria's roots can be traced back to Mexico's Jalisco region, where it was traditionally prepared for festive occasions and family gatherings. Over the years, this traditional Mexican dish's popularity has spread far and wide, becoming a beloved dish not only in Mexico but also among food enthusiasts globally. The art of preparing birria is often passed down through generations, with each family adding its unique twist to the recipe, making it a cherished tradition.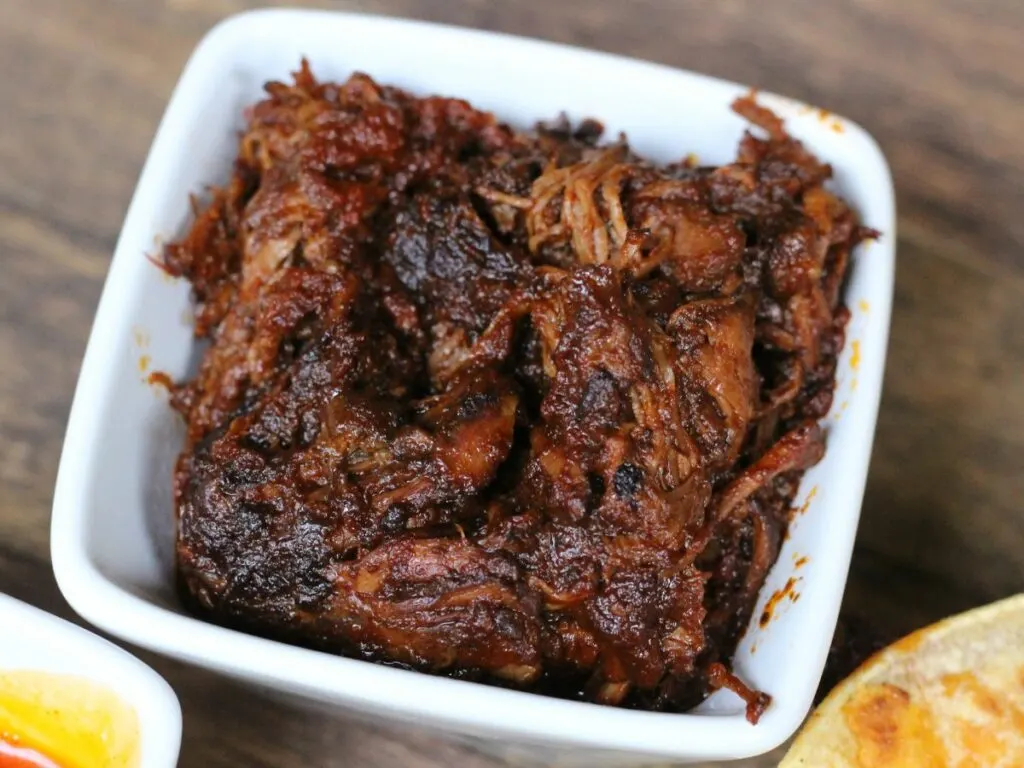 What meat is in birria?
Beef chuck roast is what I like to use when making this birria tacos recipe, but I have read that others use short ribs or beef shank. I like to cut the beef chuck roast into large chunks and sear on high or medium-high heat in olive or avocado oil in your large pot. I prefer cast iron, but you could use any pot that you have on hand. You want to get a good sear on all sides of each piece of meat, just make sure it doesn't stick.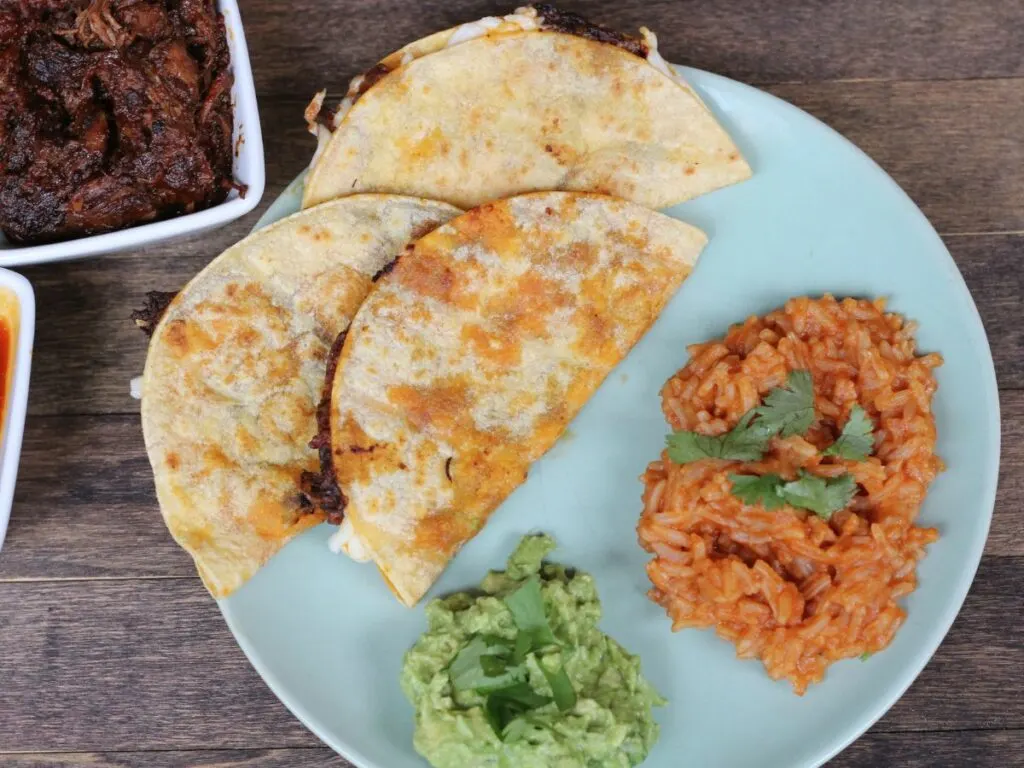 Serving Suggestions​
Birria and quesabirria tacos are often served with a side of consommé, the flavorful broth in which the meat was cooked. This savory broth can be enjoyed as a comforting soup, making it a great complement to the main dish. You can also offer a selection of toppings like pickled red onion, sliced radishes, fresh cilantro or a fresh avocado salsa to enhance the flavor. And of course, you can go the traditional route and serve it with creamy guacamole, Mexican rice, salsa or even street corn dip!
The Art of Slow Cooking and Flavor Infusion
One of the secrets behind birria's incredible taste lies in the slow cooking process. The meat, whether it's beef, goat, pork, or chicken, simmers gently in a fragrant bath of chilies, spices, and herbs, allowing the flavors to meld together harmoniously. The result is a dish that boasts tender meat infused with the smoky heat of chilies and the warmth of spices.
This slow-cooking method transforms even the toughest cuts of meat into a melt-in-your-mouth delicacy, making birria a testament to the artistry of Mexican culinary traditions. You may ask yourself "can I cook birria in the crock pot or slow cooker?" or "can I cook birria in the instant pot or pressure cooker?" and while the answer is ultimately yes, there is something so rich and flavorful about searing it in a pot or large dutch oven and slow cooking it in the oven in the same pot. You don't miss any flavor that way.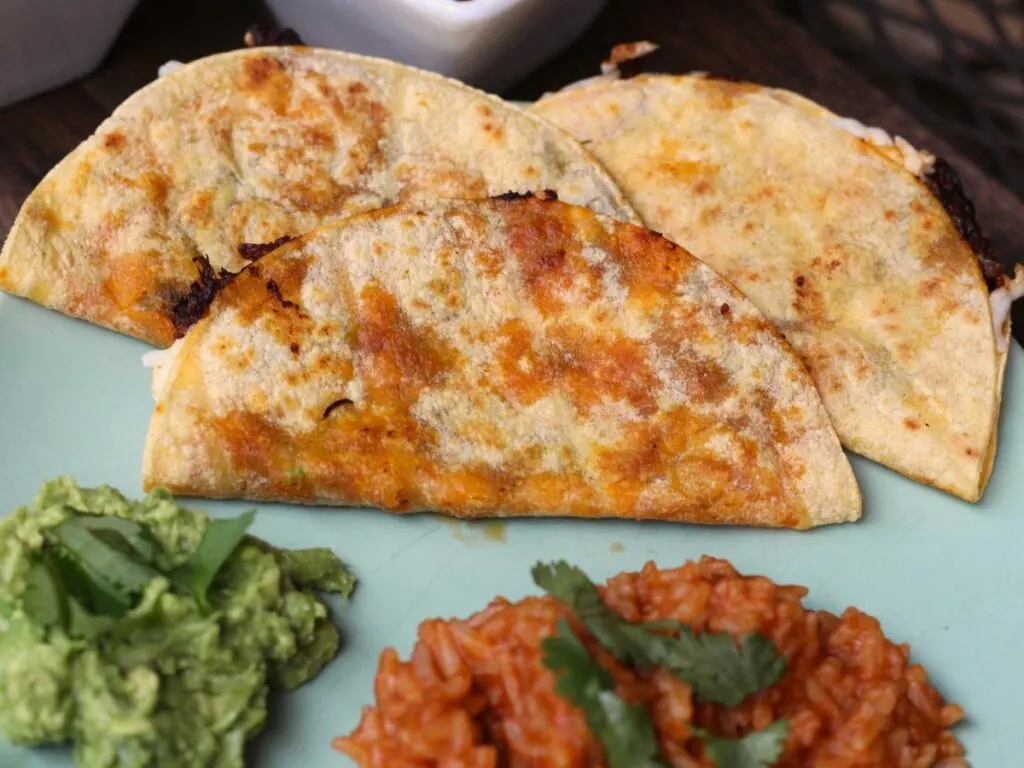 Quesabirria Tacos: A Modern Culinary Marvel
In recent years, birria has undergone a delicious transformation with the creation of quesabirria tacos. This ingenious fusion of birria and crispy, melted cheese takes the dish to a whole new level. The process of cooking the corn tortillas with cheese until they become beautifully golden and crispy creates a delightful contrast of textures. The cheese forms a lacy, crispy shell on the outside, while the birria meat inside remains tender and juicy. Each bite is an explosion of flavors and textures, making quesabirria tacos an irresistible treat for food lovers everywhere.
Customization and Creativity
One of the most enticing aspects of quesabirria tacos is their versatility. While the traditional recipes offer a fantastic starting point, these dishes invite creativity and customization. Feel free to experiment with different types of meat, adjust the spice levels to your preference, or even add unique ingredients to the adobo sauce. Some enthusiasts enjoy adding a touch of smoky chipotle peppers for an extra layer of complexity, while others prefer a squeeze of fresh lime juice to brighten up the flavors. The possibilities are endless, allowing you to tailor the dish to suit your taste and culinary creativity.
Birria is a culinary experience! Whether you're savoring the traditional birria stew or indulging in the modern marvel of quesabirria tacos, you're immersing yourself in a world of flavors, history, and tradition. So, gather your ingredients, embark on this delicious journey, and treat yourself and your loved ones to the delightful pleasures of birria – a celebration of Mexico's culinary heritage that is sure to leave a lasting impression on your taste buds and your heart.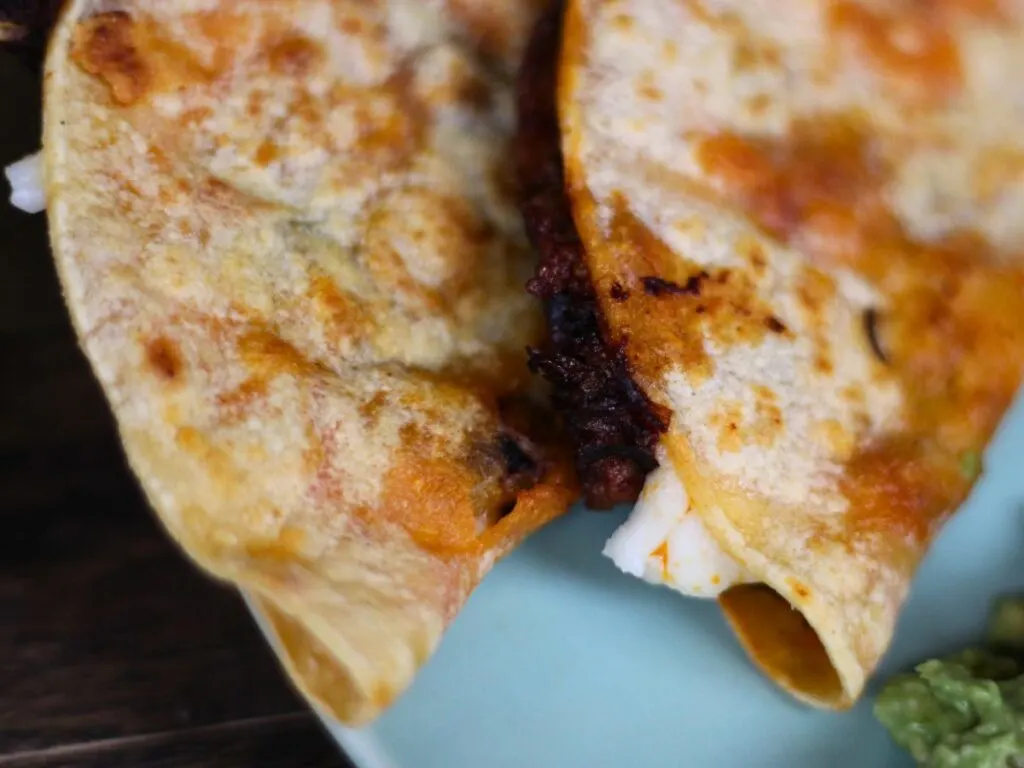 Whether you're an experienced home cook or a beginner, trying your hand at birria and quesabirria tacos is a rewarding endeavor that will leave your taste buds singing. The result is well worth the effort – a symphony of flavors, warmth, and tradition that you and your family will treasure. So, get cooking and savor the unforgettable taste of authentic birria and quesabirria tacos!