I love that the cactus trend is still on the rise! I see cute cactus prints on pillows, backpacks, shirts, coffee mugs, and they are all so beautiful! Cacti come in many different sizes, shapes, colors even, and I am tempted each and every time I see a baby cactus at Lowe's to pick it up and take it home with me! Simply put, cacti rock, but sometimes it's easier to care for a cute cactus craft rather than a real cactus. Take a look at this fun quilled cactus craft that you can make. It is also a great craft for older elementary kids or preteens.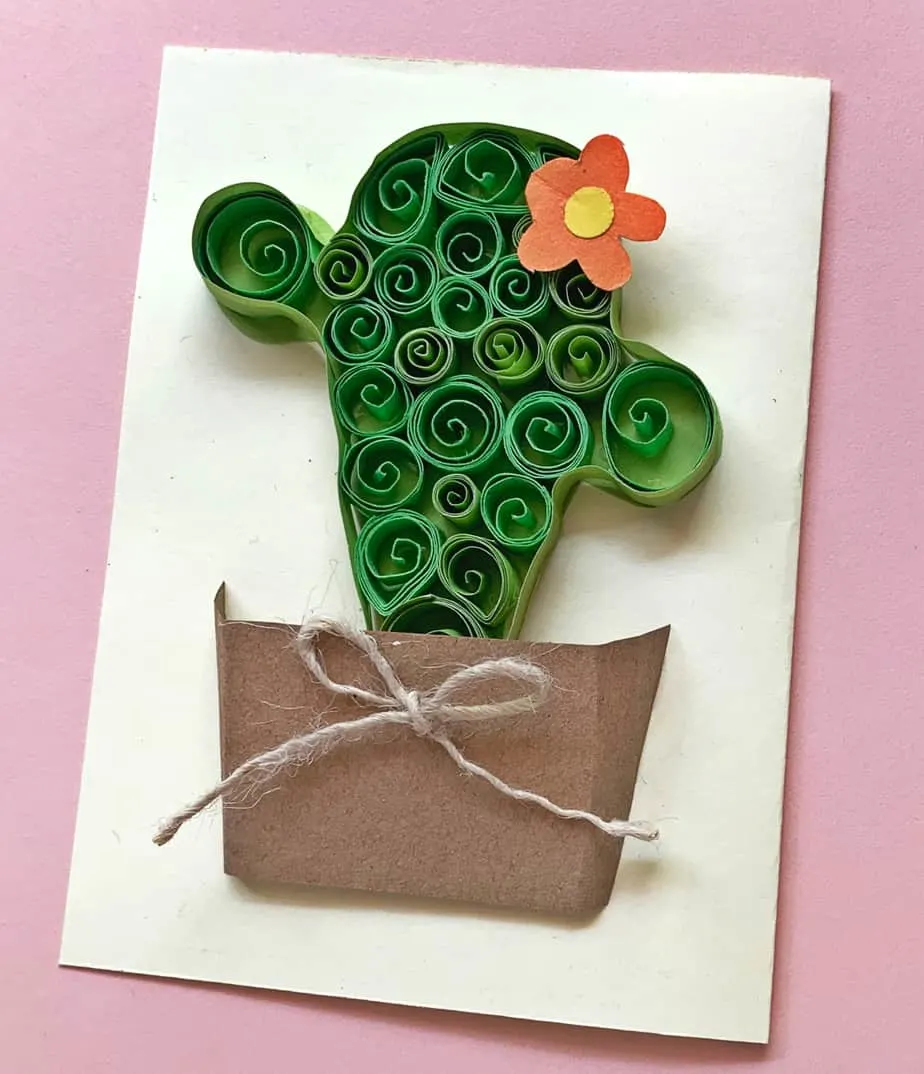 I love the look and simplicity of quilled paper crafts, like this quilled tree craft. The quilling process is made easier with quilling tools, but you could use a set of needle nose pliers and get the same or similar results, I would think! If you think you will like quilling, I would suggest getting the set because it makes is more fun and easy to manage!
I love this craft because you can just add the quilled paper to a template, change up the colors, use different textures of paper, and every cactus looks unique!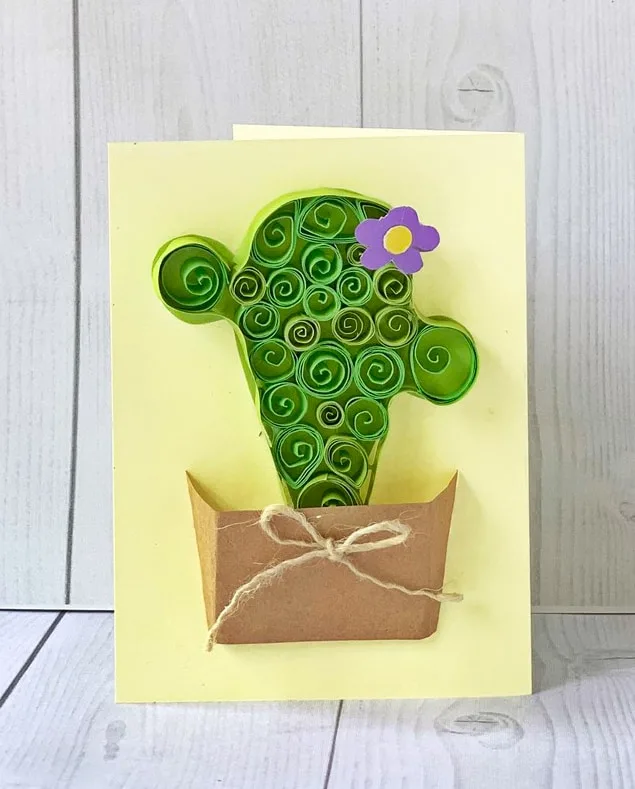 After you have mastered the 2D quilled cactus, try moving on to these amazing 3D cacti!!
How do I make a quilled cactus craft?
Here are the instructions, materials you will need, and tips for making your own quilled cactus craft! Let me know if you have questions!