Hubby and I are on our second round of Whole30 (day 16 to be exact!) and I have been craving meatballs and rice! Luckily, meatballs are Whole30 approved and rice, well, some genius someone invited cauliflower rice and other riced veggies and it is the perfect, healthy go to when you are craving rice!! So, today I made this yummy recipe for Whole30 Meatballs and Gravy over Riced Veggies!
I love cauliflower rice, but I recently found a bag of frozen sweet potato rice and cauliflower rice mix and it has been so delicious! I love sweet potato and the blend has a different flavor that I love!
I will say that the gravy in this recipe is a clear, brown gravy, but if you want a thicker, white gravy and don't mind the coconut flavor, feel free to add some Whole30 approved coconut milk!
Oh and the gravy…feel free to pour as much of the gravy onto the meatballs and riced veggies as you want! It is so, SO good!!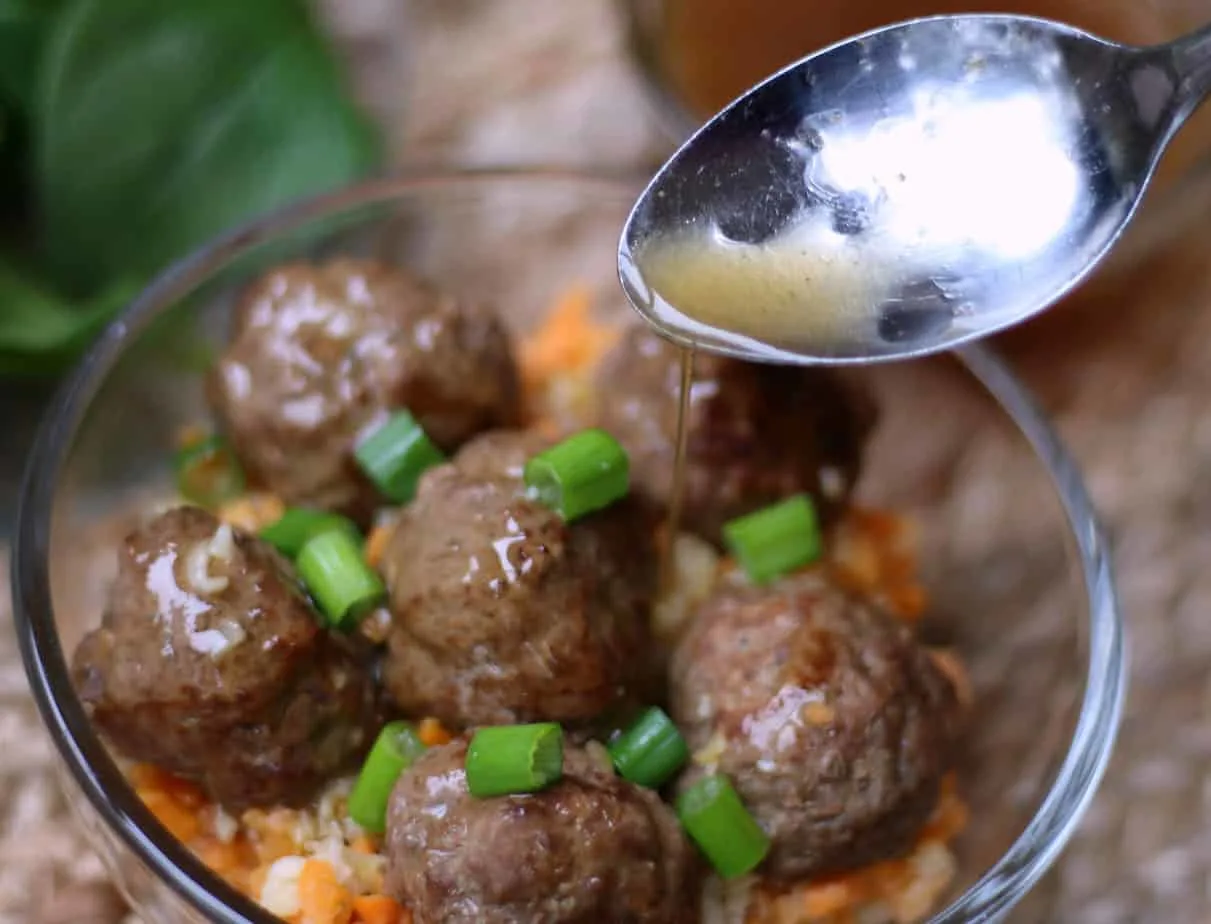 Whole30 Meatballs and Gravy over Riced Veggies
Add this recipe to your Whole30 meal plan and you will not be disappointed! My kids love meatballs, so I know that they will love it, too! And making traditional white rice for them is totally acceptable, too!) My kids always like their meatballs and gravy on toast!