Roasted Chipotle Steak Tacos and Steak Kabobs has been brought to you by Seeds of Change. All opinions are mine.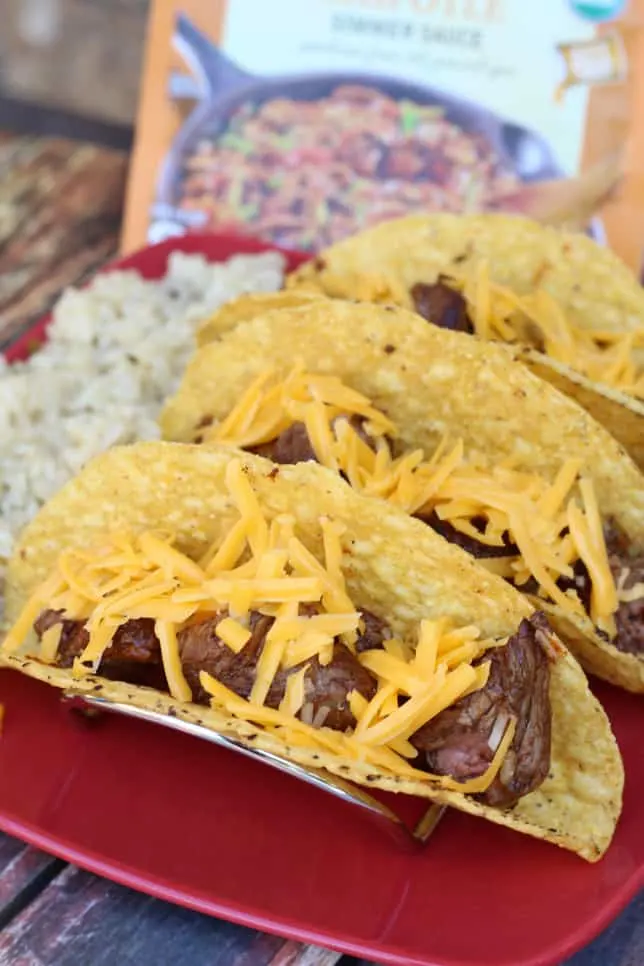 If there is one thing in this world that my husband loves to eat, it's steak. Likewise, if there is one thing I love to eat the most, it's tacos. I have always tried to make THE perfect steak taco, but usually I fail miserably. We can grill steak and it always tastes good, but there is always something missing, it seems. The flavor that you would find in a Mexican restaurant just isn't there.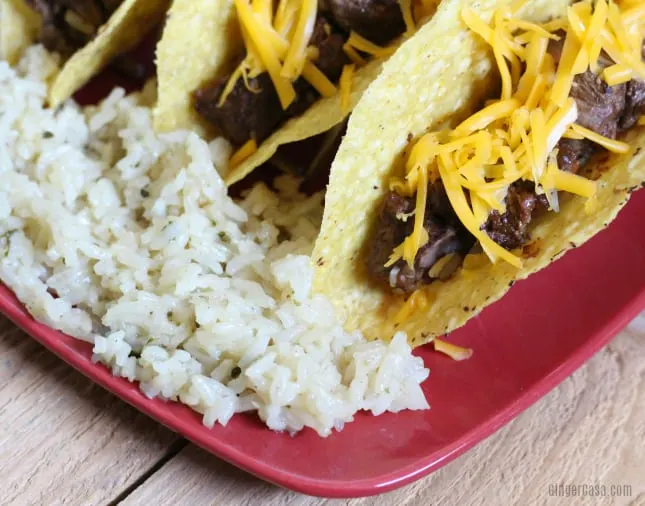 Recently, however, we were introduced to Simmer Sauces from Seeds of Change. If you were not aware, Seeds of Change is an organic seeds and food brand. Yes, you can grow Seeds of Change organic seeds in your garden and also eat delicious, organic foods in your kitchen. I am a fan!
The new simmer sauces come in a savory selection, created with the finest Certified Organic ingredients to prepare delicious meals. They are all free of artificial colors, flavors, and preservatives and come in a no mess, easy to pour 8 oz pouch. They are great for beef, chicken, pork, fish, and even tofu!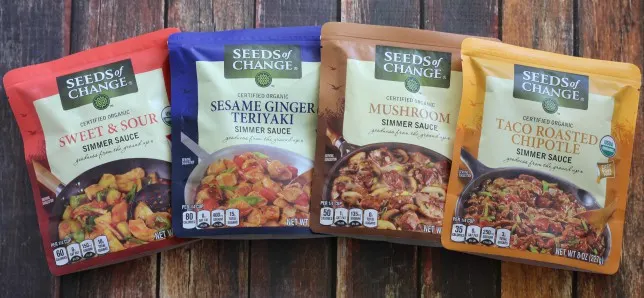 Since I have always struggled with getting the seasoning just perfect, I was thrilled to find an organic solution to this problem! They have everything covered in their simmer sauce line and I'm thrilled to begin using these in my kitchen.
We love to grill steak, but for this recipe I started on a cast iron flat pan on the stove top.
Roasted Chipotle Steak Tacos or Kabobs
Ingredients
one pound thin steak or beef tips, cut into 1″ squares
Seeds of Change Taco Roasted Chipotle Simmer Sauce
optional for steak tacos: tortillas, taco shells, lettuce, cheese, etc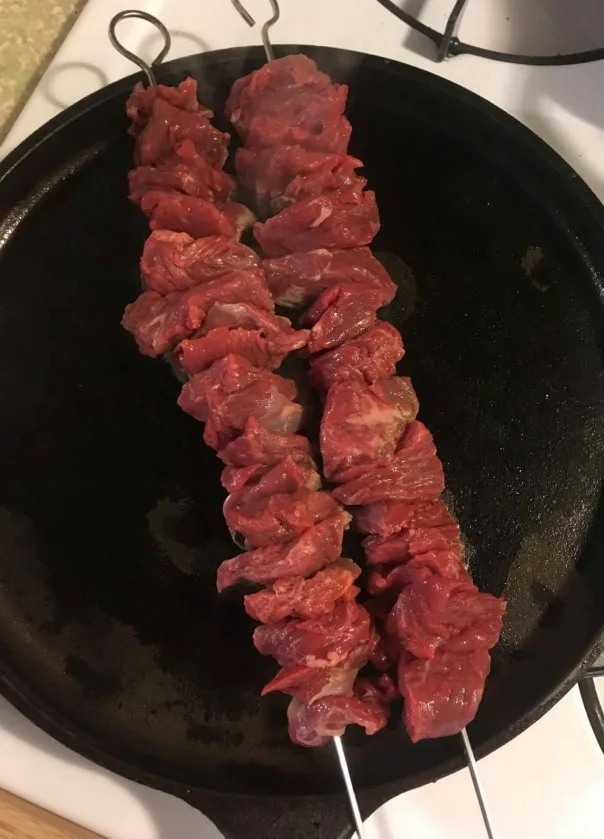 Directions:
Place the steak on a metal or bamboo skewer.
Heat flat cast iron skillet to medium-high.
Place skewers on skillet and cook until almost done, according to your preferences, turning every 3-5 minutes. (it will cook more in the next steps)
Pour Seeds of Change Taco Roasted Chipotle simmer sauce on top of kabobs and turn down heat to medium.
Let sauces cook into the meat for about 5-7 minutes, turning meat and spooning sauce on top of meat if desired.
Serve on top of Seeds of Change rice, Mexican Rice, or Cilantro Lime rice, alongside grilled onions and bell peppers, or just in a taco shell with cheese!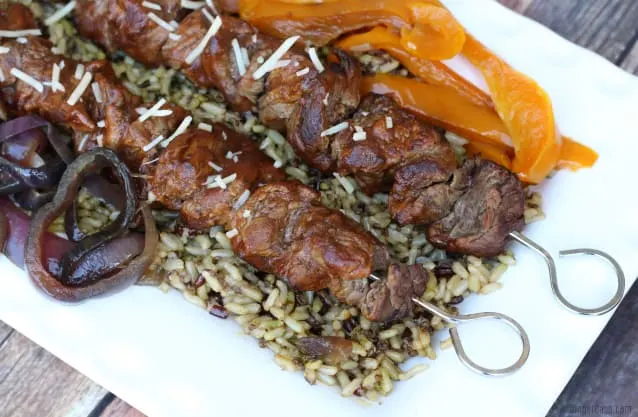 These steak kabobs would be good for date night! Delicious, perfectly season steak served with Seeds of Change Brown & Red Rice with Chia & Kale and grilled veggies: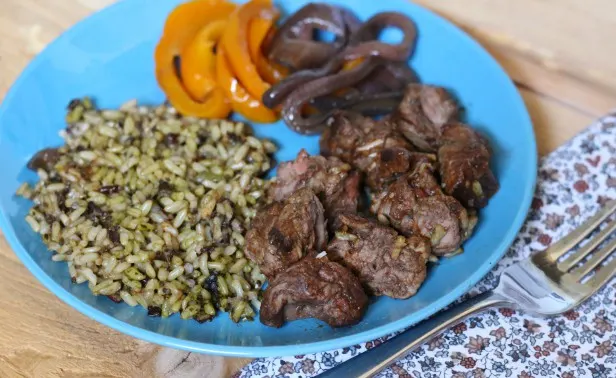 Or make it a Taco Tuesday kinda night with steak tacos alongside my Instant Pot Cilantro Lime Rice. This meal is ready in less than 30 minutes!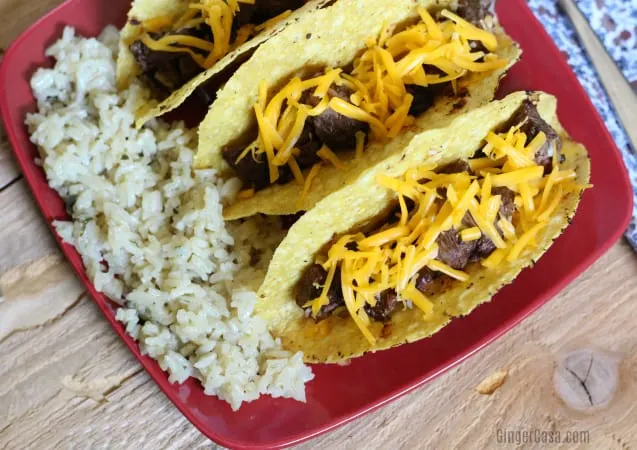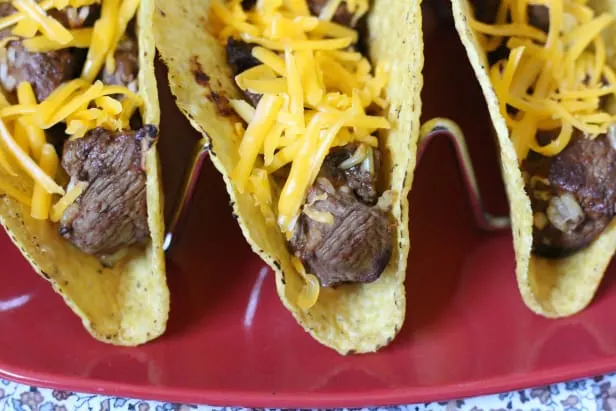 Make tonight Taco Night!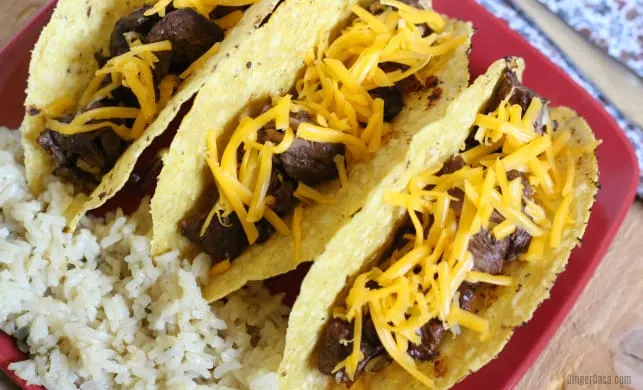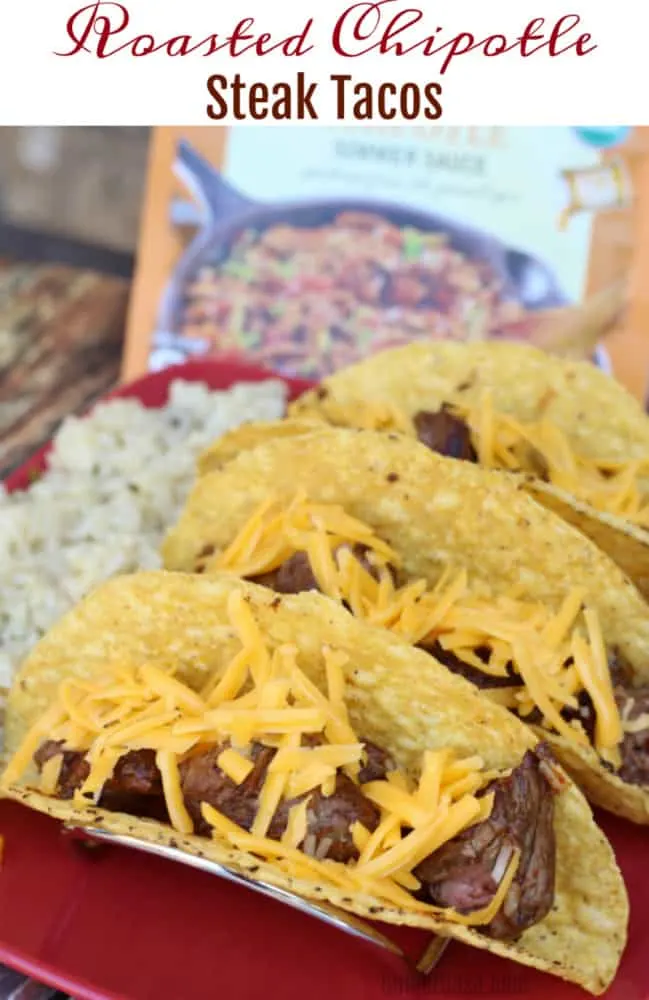 Don't miss these recipes: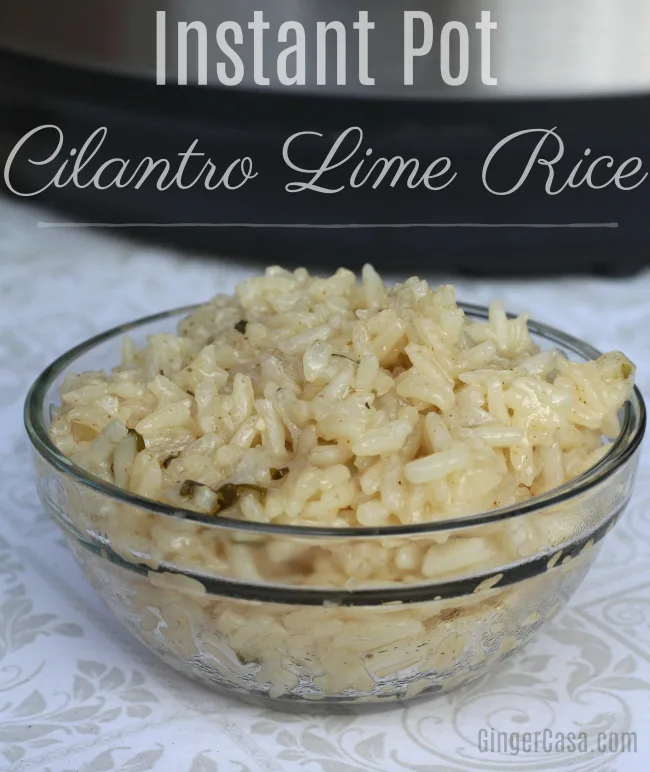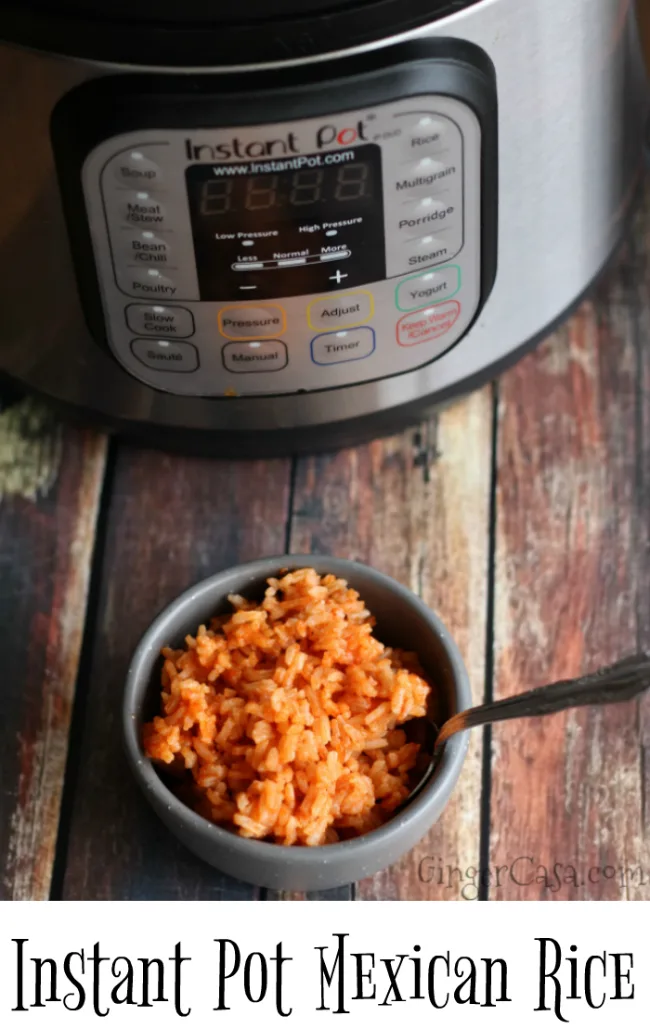 SaveSave
SaveSave
SaveSave
SaveSave
SaveSave
SaveSave
SaveSave
SaveSave
SaveSave