Everyone that knows me knows that I L-O-V-E turkey and cranberries. The combination is something I grew up with and is definitely something that I love the most about the holiday season. Traditional turkey is okay, but listen…you NEED to get a Smoked Turkey Breast from Southside Market & Barbecue. It will elevate your Thanksgiving meal, your Christmas meal, your Sunday dinner, or even just a weeknight dinner at home. It comes fully cooked, so you can store it in the freezer until the day you are ready to cook it!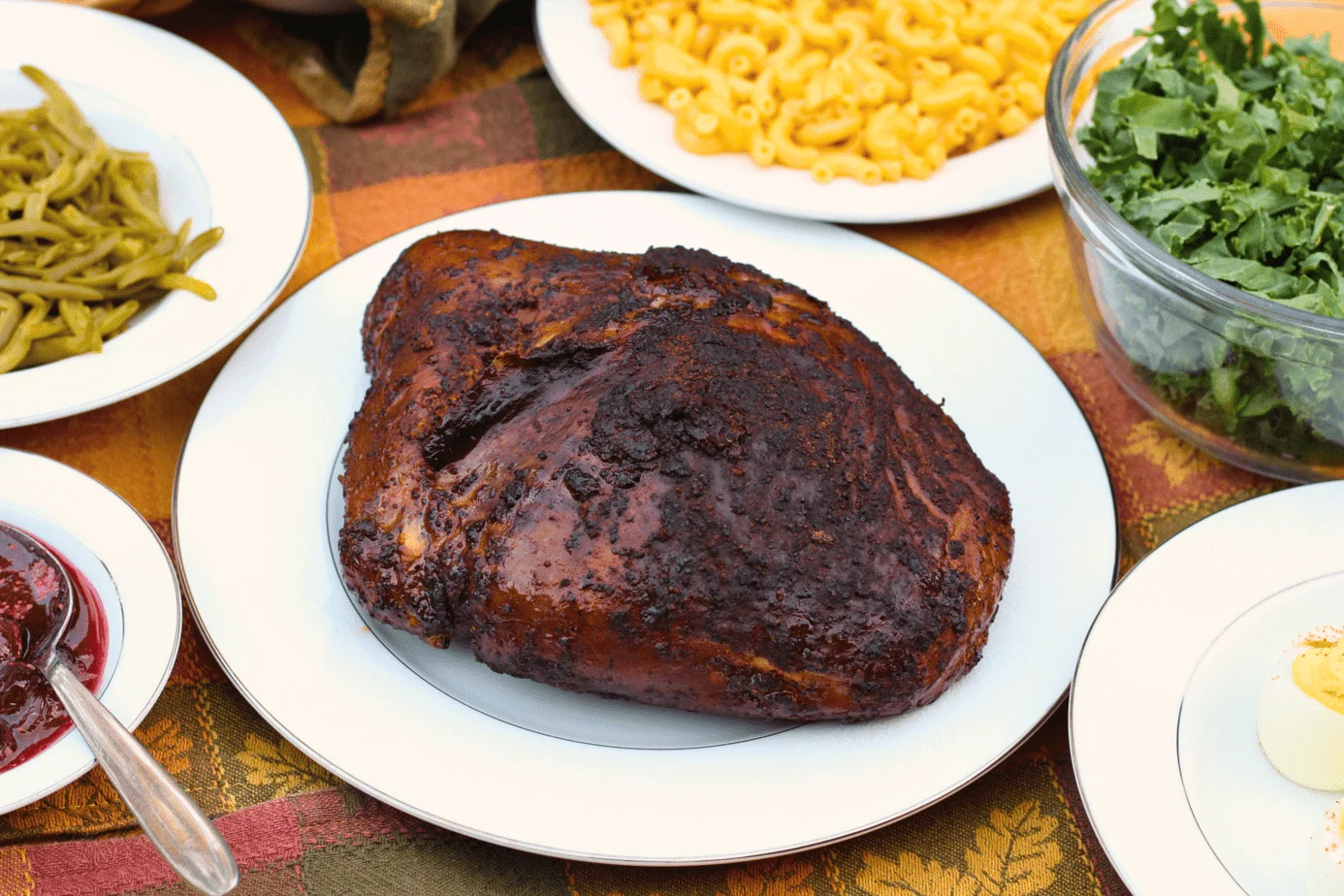 We recently had a delicious smoked turkey meal and it was amazing. The turkey really pulls it all together. I wanted a mix of barbecue plus Thanksgiving so here is what we had as side dishes: rolls, green beans, homemade cranberry sauce, macaroni and cheese, kale salad, and deviled eggs.
Other side ideas include cornbread, stuffing, dressing, green bean casserole, sweet potato casserole, pickles, anything goes. And the smoked turkey just pulls it all together so you really can't go wrong.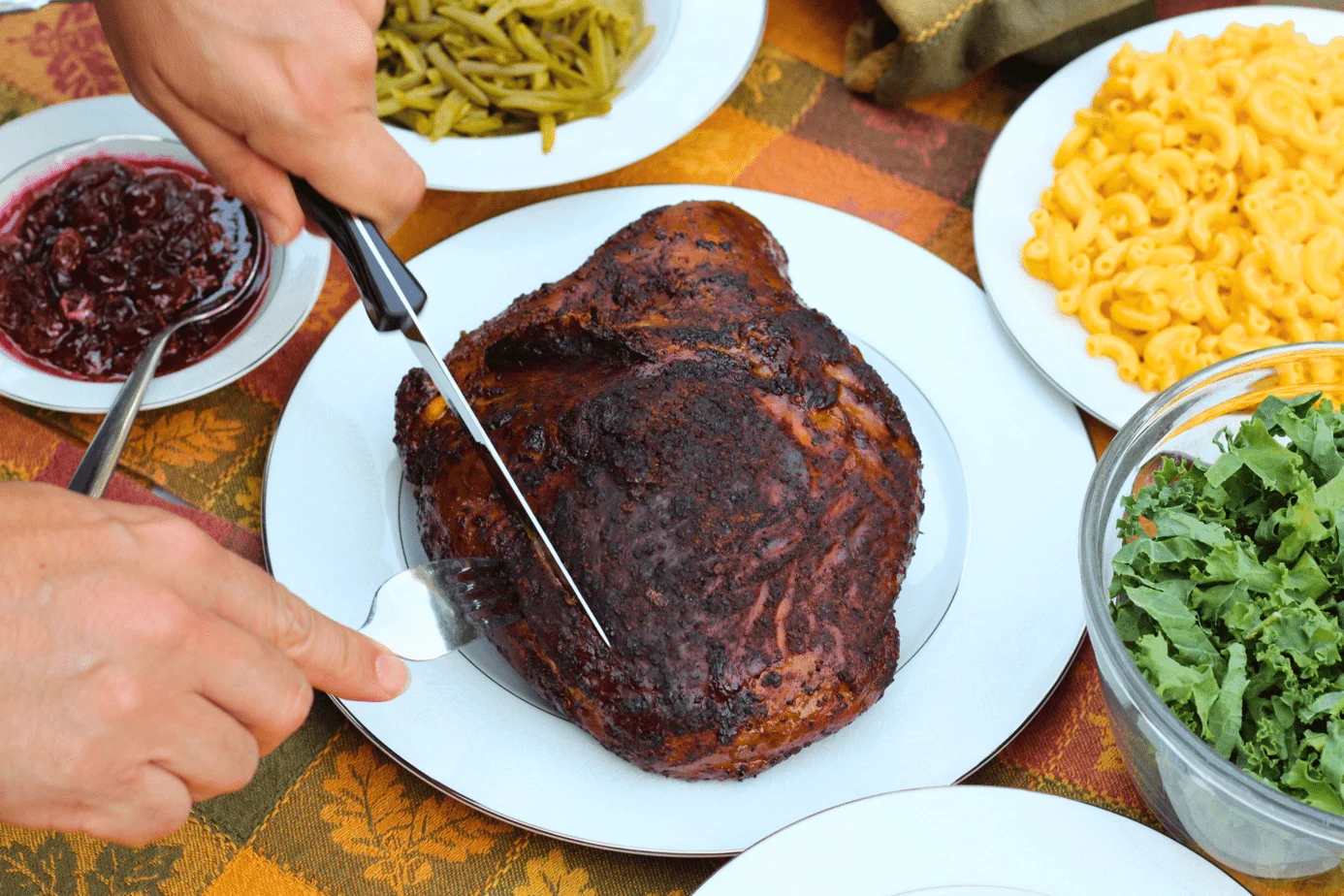 If you have ever cooked a whole turkey or brisket, you know how time consuming it is. First you have to find a large enough pan, then thaw it out in the perfect time to cook it, then you have to debone it….just let Southside Market do all the work!
This smoked turkey was so delicious, tender, and so easy to cook. After it had thawed out in the fridge, I wrapped it in foil and cooked in in the oven for two hours and it was just perfect and fresh! It was so easy to cut into and each bite was so tender and juicy.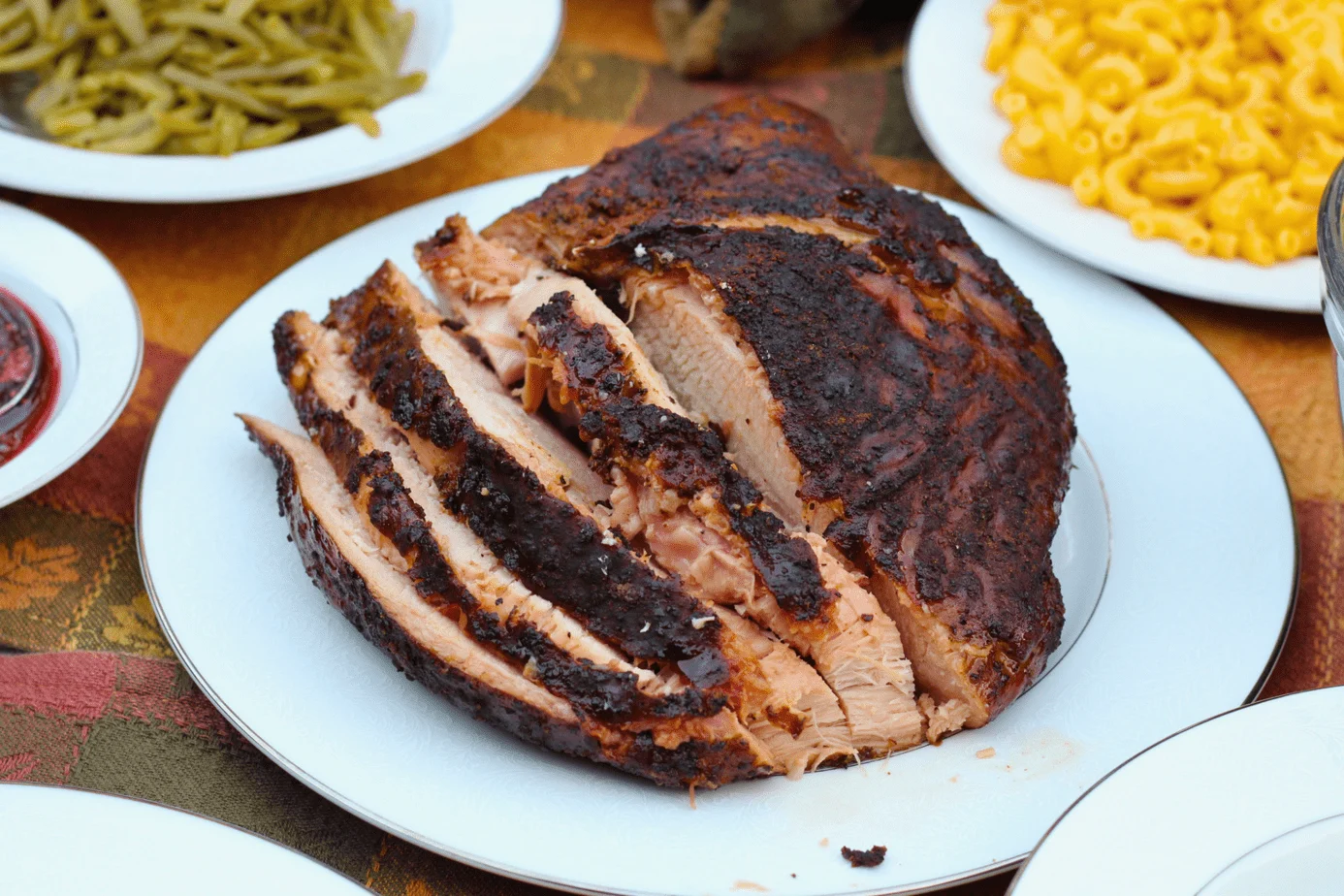 The smoked turkey meal was delicious, but if turkey is not your thing, you can celebrate with a Smoked Beef Brisket or Baby Back Ribs!
Southside Market Smoked Beef Brisket is USDA beef, hand-seasoned by Southside Market's own Pitmaster in the spirit of Central Texas authenticity, using only salt and black pepper. The beef brisket is smoked low and slow over real Texas post oak wood for 14-16 hours. You can serve a tender, flavor-filled Texas BBQ brisket in just a few hours! Gluten free and no MSG added, cooked weight 6-8 lbs. Briskets are shipped whole and not sliced.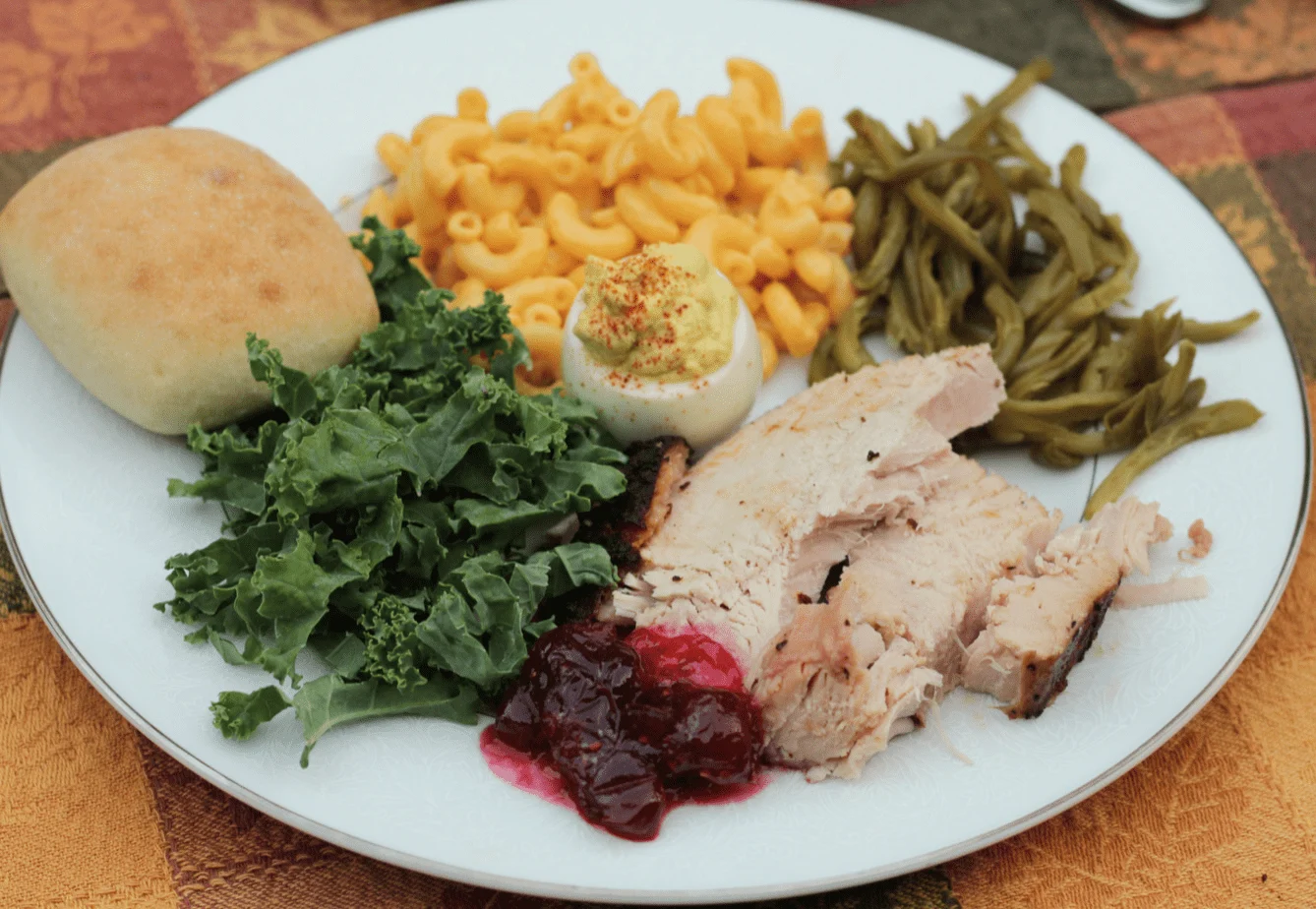 Southside Market Smoked Turkey
Southside Market smoked turkeys are natural, boneless, and post oak smoked. These delicious turkeys are gluten free with no MSG. Each turkey breast weighs 2.5-3 lbs. Southside Market ships nationwide!
If you are looking for a great holiday gift, check out the gift sets at Southside Market! If you like smoked sausage, try the Smoked Sausage Value Sampler Pack. If you like sauce with your barbecue, they have three delicious bbq sauces to choose from. And you cannot miss the premium seasoning set! It includes one of each: Original BBQ Seasoning, Chipotle Seasoning, Fajita Seasoning, Garlic Pepper Seasoning, Lemon Herb Seasoning, Prime Rib Seasoning, Six Pepper Seasoning, Smoked Steak Seasoning, Oak Smoked Black Pepper – Coarse Ground, Oak Smoked Garlic Pepper – Coarse Ground, Oak Smoked Garlic Salt – Coarse Ground and Oak Smoked Garlic Pepper Salt – Coarse Ground.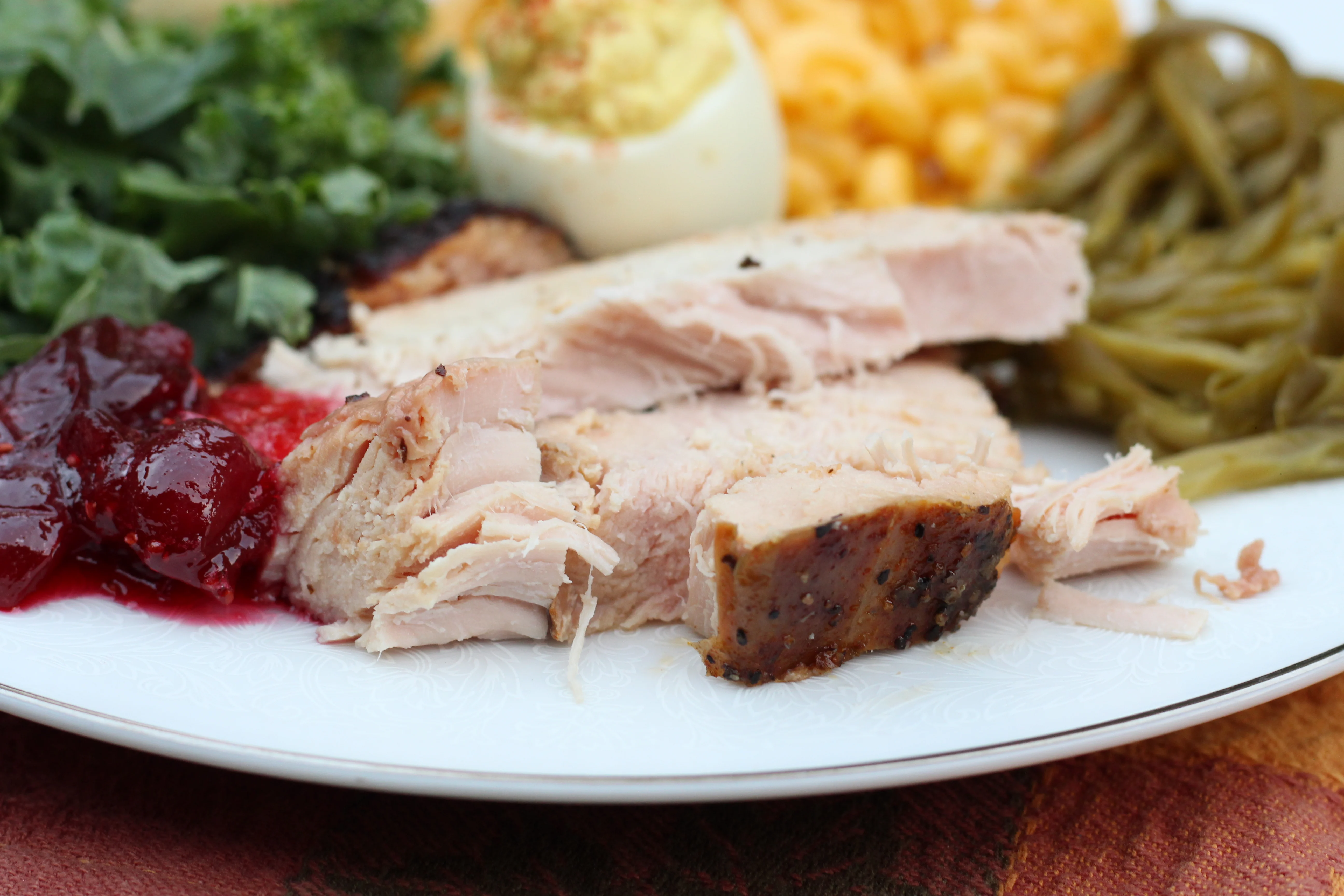 What will you serve with your Southside Market smoked turkey?