There is something so comforting about the aroma of a freshly baked casserole, especially on a busy night when you have a hungry family and places to be! This delicious Spaghetti Casserole combines the heartiness of spaghetti, the richness of savory sauce, and the creaminess of cheese and sour cream, creating a mouthwatering medley that is sure to please the entire family.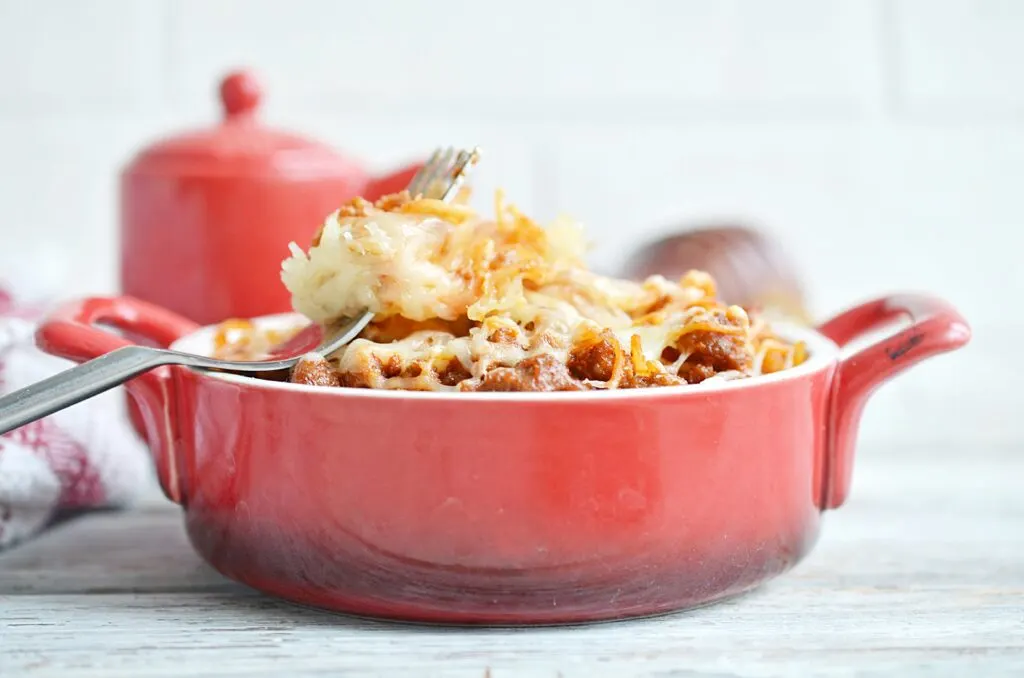 While pasta casseroles have been a popular choice for centuries, spaghetti casserole, as we know it today, has its roots in Southern Italy. Historically, Italian grandmothers used leftover pasta, combined it with homemade sauce and cheeses, then baked it to perfection. Over time, this simple yet ingenious way to use leftovers became a cherished family recipe and evolved into this amazing, easy spaghetti casserole we enjoy today.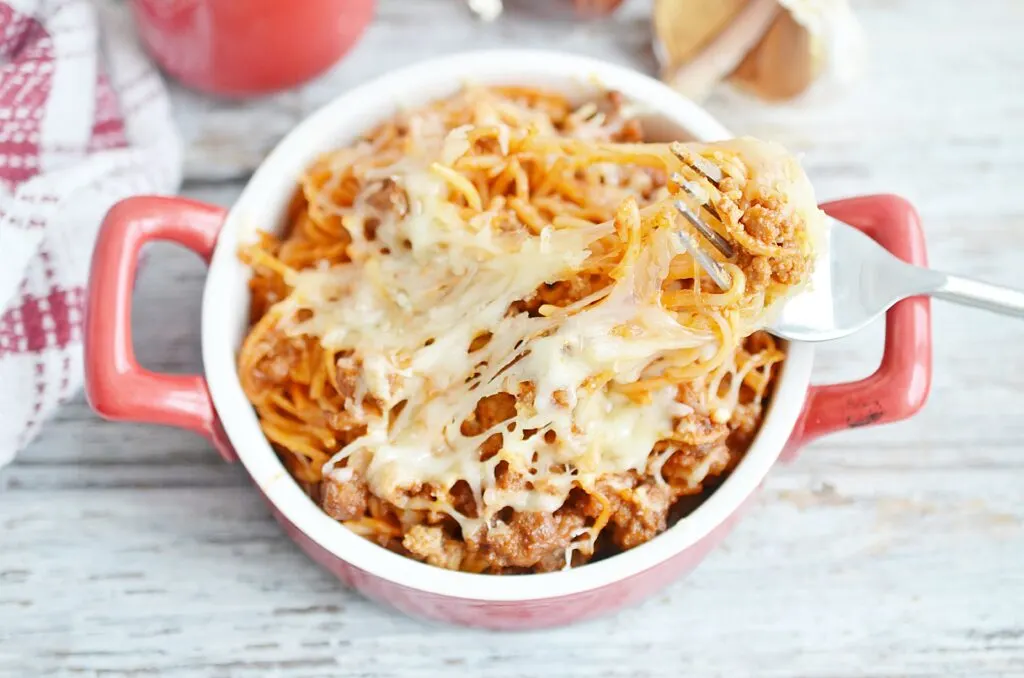 I love this recipe because it's so easy to fix and let bake while you work on side dishes like Garlic Knots or Broccoli Casserole, or a dessert like this Strawberry Swiss Roll Cake or Reese's Peanut Butter Chocolate Crispy Bars.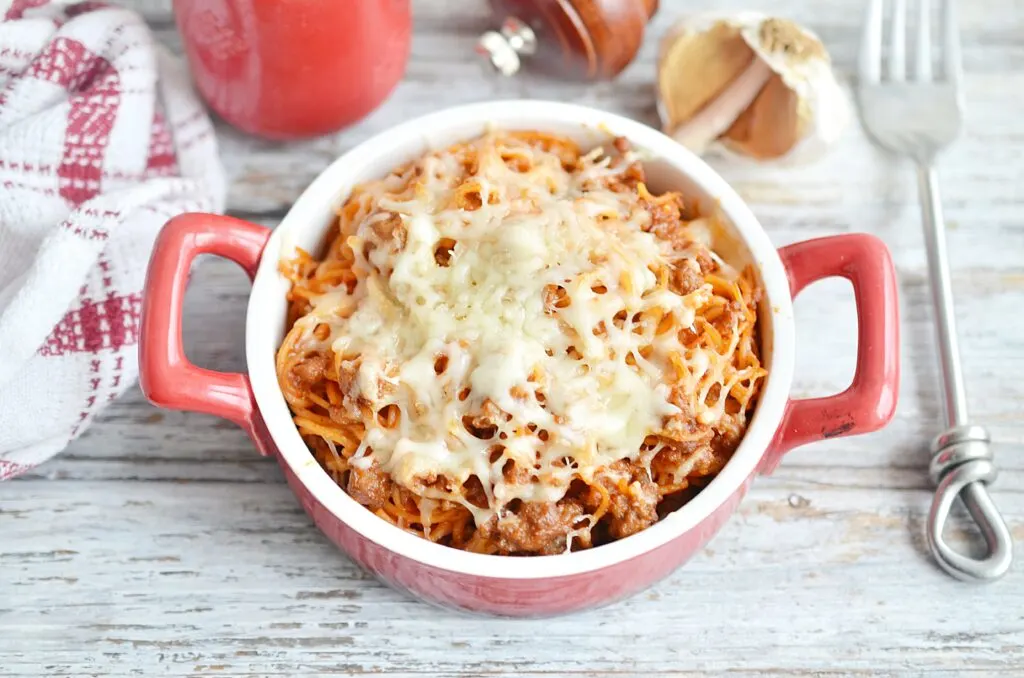 This recipe can be made more hearty and nutritious by adding in some hidden veggies like 1/2 cup cooked, drained, pureed spinach or cauliflower. Just mix in with the store-bought spaghetti sauce! No one will know!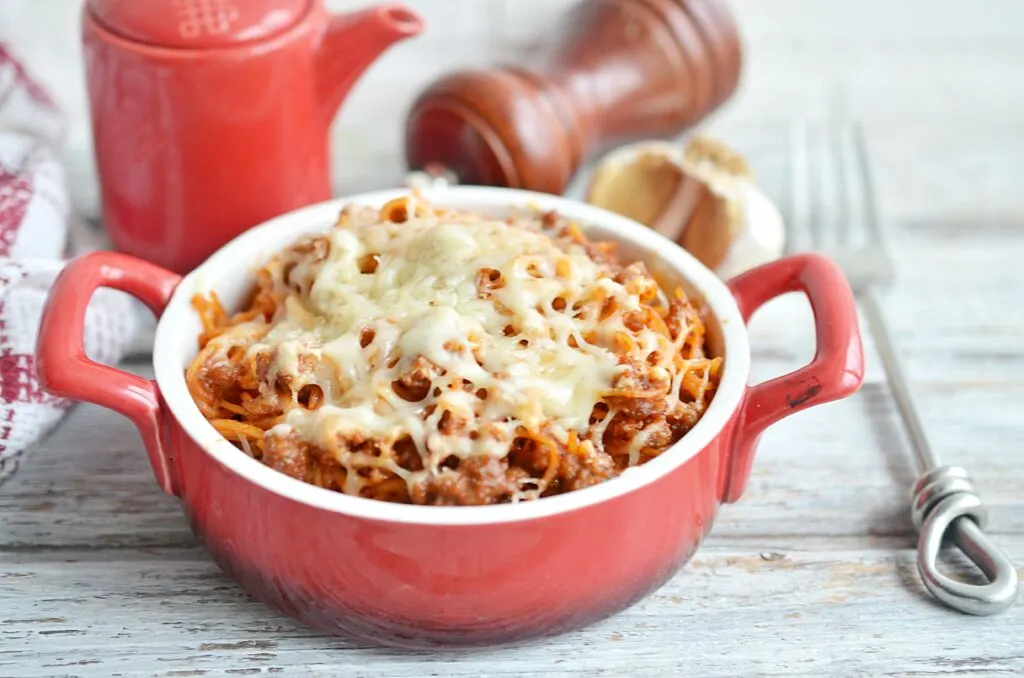 To make this meal more special, bake in individual casserole dishes or bowls.
Try this crockpot meatloaf or cornbread casserole for another delicious family meal!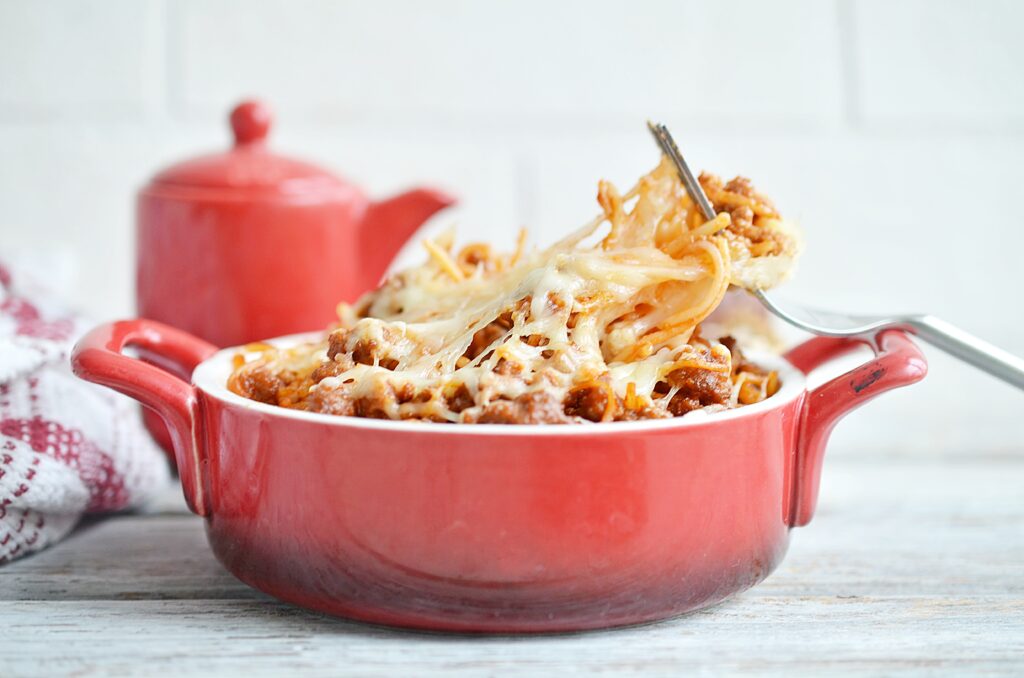 This Spaghetti Casserole recipe is an excellent way to elevate a classic pasta dish into a cheesy, gooey, creamy, satisfying masterpiece. Whether you are hosting a family gathering, a potluck, or just need a quick comforting meal, this recipe is sure to be a crowd pleaser. Enjoy this recipe and watch it become a family favorite!
Spaghetti Casserole Recipe