We all know that the air fryer is so versatile and easy to use, but have you ever tried making air fryer cinnamon chips? They are so delicious and crunchy on their own, or served with a delicious dessert dip! Read on for the full recipe!
Cinnamon chips are a popular dessert in some Mexican restaurants, especially in the fast food variety. I had leftover tortillas after making cheese enchiladas the other day, so I decided to make these and they turned out delicious!
If you need a quick afternoon snack that is crispy and sweet, these will do the trick! And I love that they're ready in just a few minutes, from start to finish.
Looking for a delicious dessert dip? Try my chocolate cheesecake fruit dip or Mexican chocolate sauce.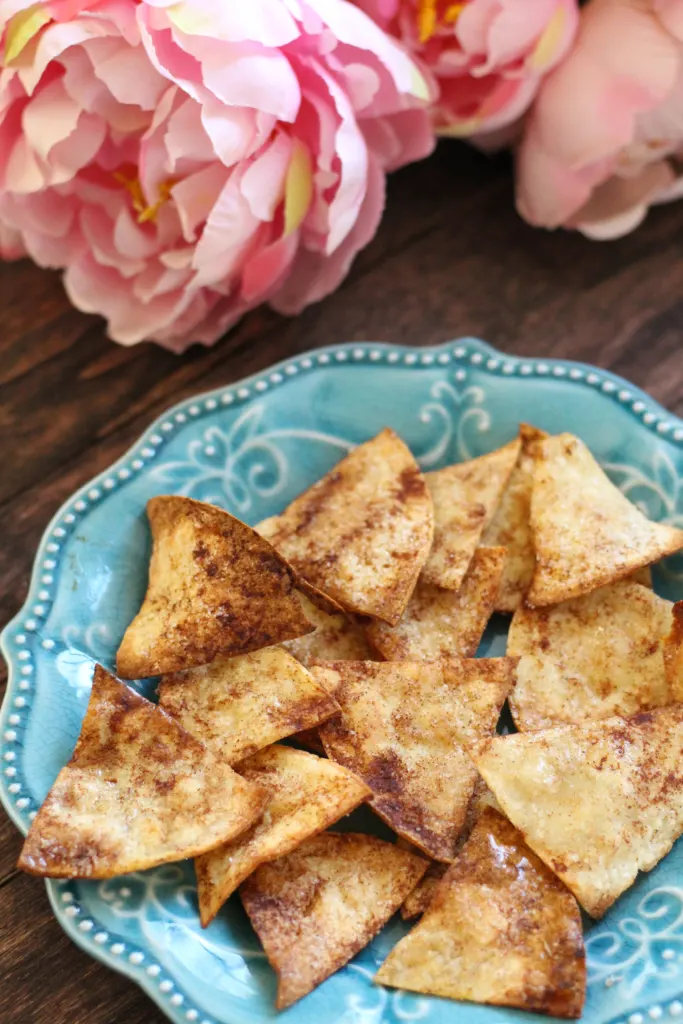 Air Fryer Cinnamon Chips