Even though winter is on its way out, (hopefully!) our favorites are soups and hearty stews for dinner. They are easy, filling, and delicious, perfect for busy nights. My favorites are those that are easily made in the Crock Pot, so I can set it and forget it until dinner time! Plus, the delicious smells that fill the house are incredible! I made this amazing Crock Pot Chicken Verde with Potatoes the other day and it was so good!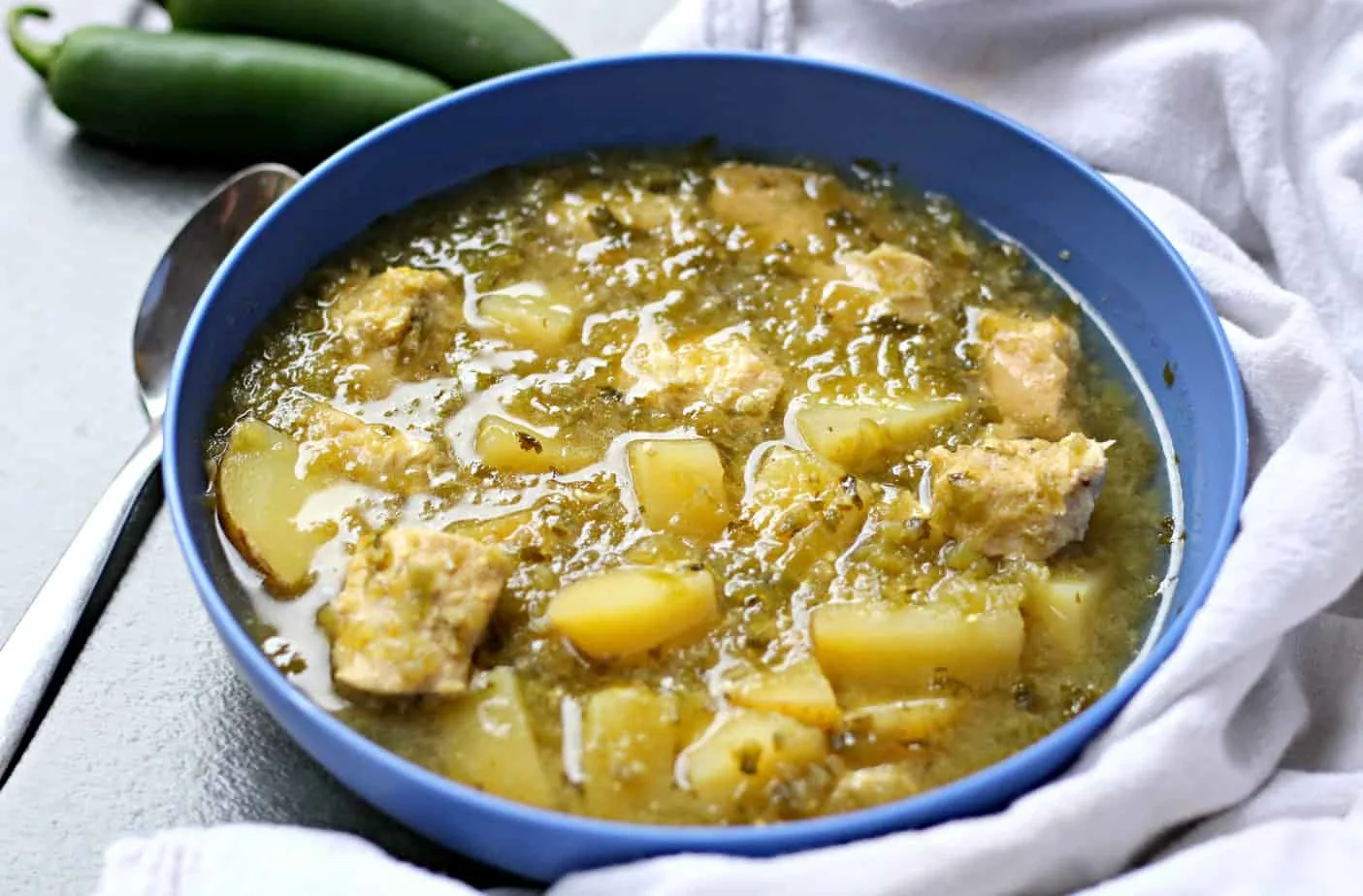 We recently completed our second Whole30 round, and this was one of my favorite recipes. I love the potatoes, tomatillos, and spicy yet not too hot flavor of this soup!

Healthy Crock Pot Chicken Verde with Potatoes
This recipe is great if you are trying to eat healthy. Sure, you can top it with cream or cheese, but it is so delicious without! It also stores well in the refrigerator for about 5 days so eating the leftovers the next day is a nice treat! If you want a little extra side dish, try my Mexican Rice or Cilantro Lime Rice! Or for extra veggies, try Mexican Cauliflower Rice.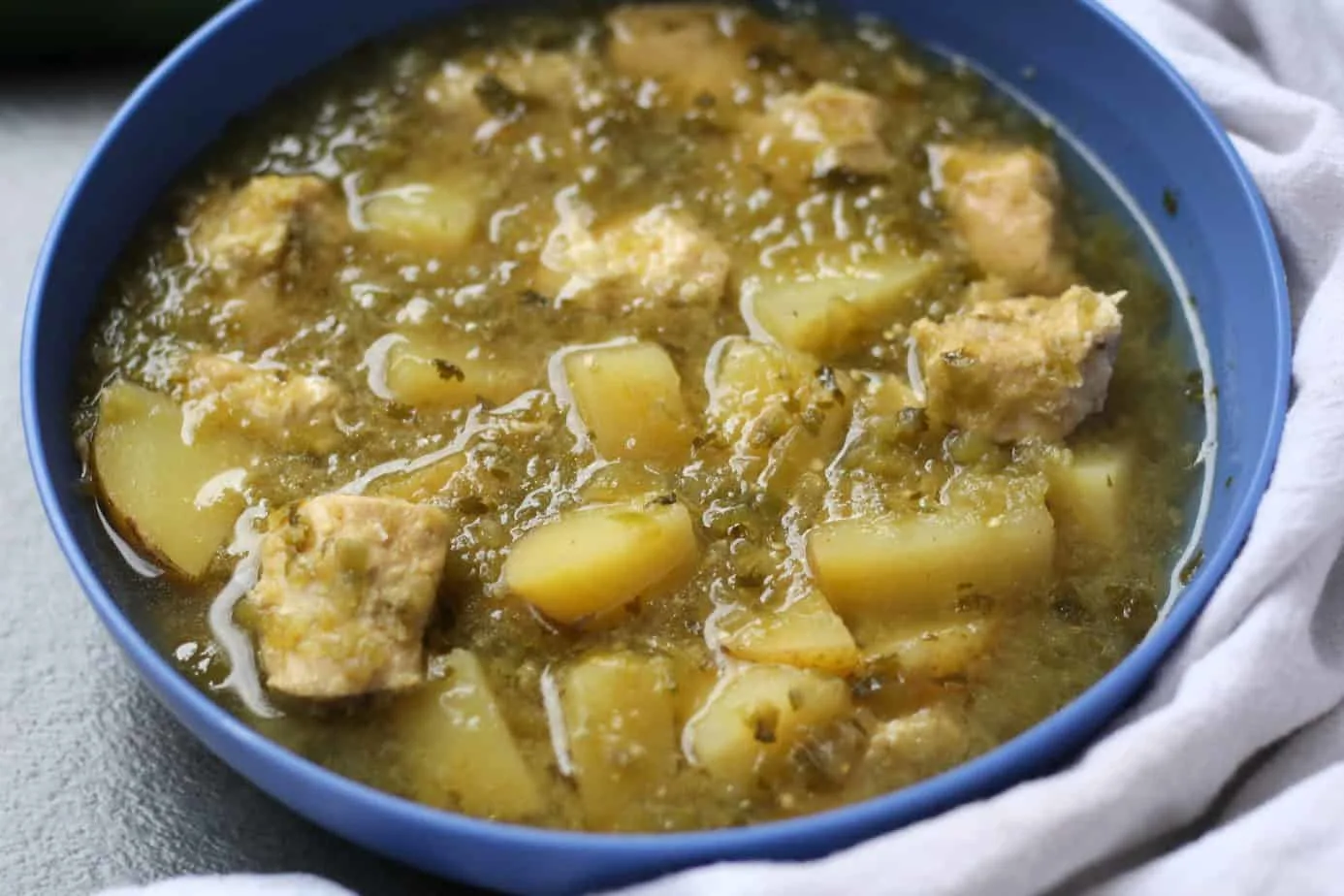 *This recipe was modified from a recipe found in The Whole30 Friends & Family cookbook.