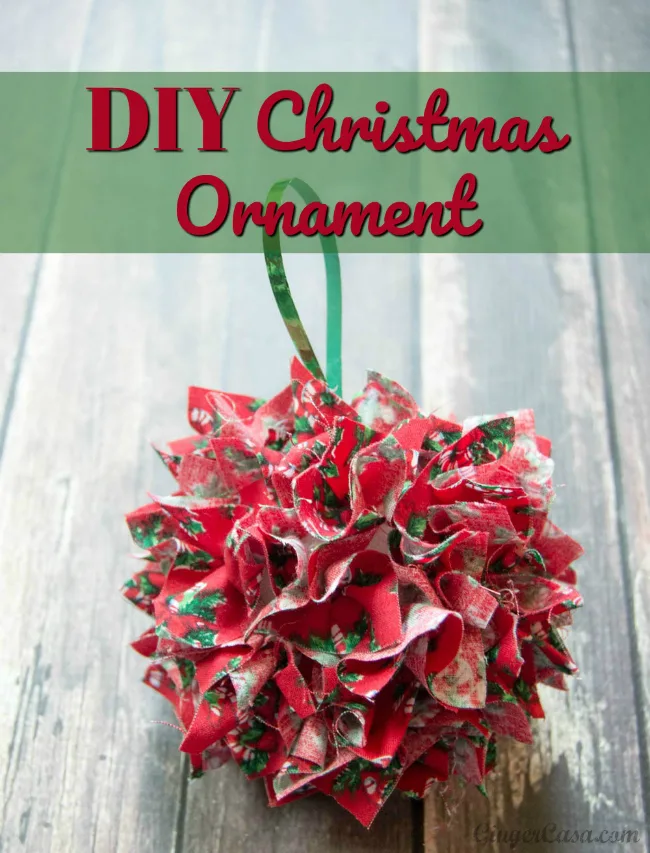 During my childhood, we made so many ornaments, both at home and at school. Salt dough ornaments, popsicle stick reindeer, picture ornaments, and other fun creations were all so fun to make! My mom held on to our ornaments through the years and my kids really love looking through them each year.
This DIY Fabric Christmas Ornament is a great way to start a tradition with your kids. Take them shopping with you and let them pick out the styrofoam balls and fabric, and it will make it extra special! They make great teacher gifts, too! If you are a room parent in charge of the Christmas party activity, this would be simple to do as a class.
Kids can cut the fabric and combine different fabric choices, if desired. Let their imaginations run wild and show their favorites. My son would probably pick his favorite football team's colors…and that's ok! That would make a great gift for Grandma in that case, or a cherished ornament year after year.
The DIY Fabric Christmas Ornament is a great way to practice fine motor skills, and little ones may need a little help.
DIY Fabric Christmas Ornament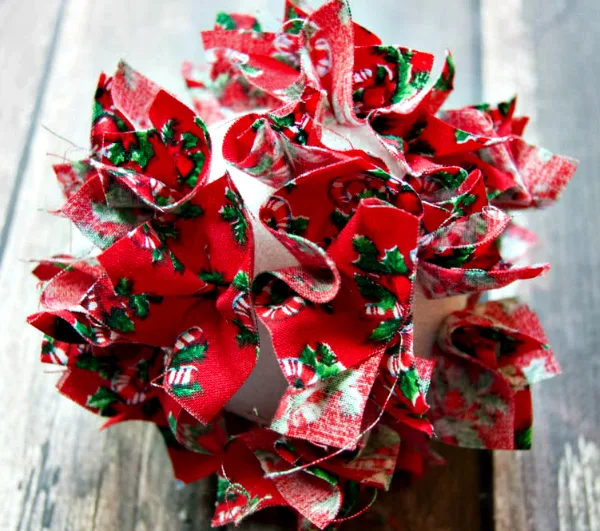 Tips:
The squares don't have to be perfect. Approximately 1-2 inch squares work well.
Fabric should stay in nicely, as long as the ornament is handled gently.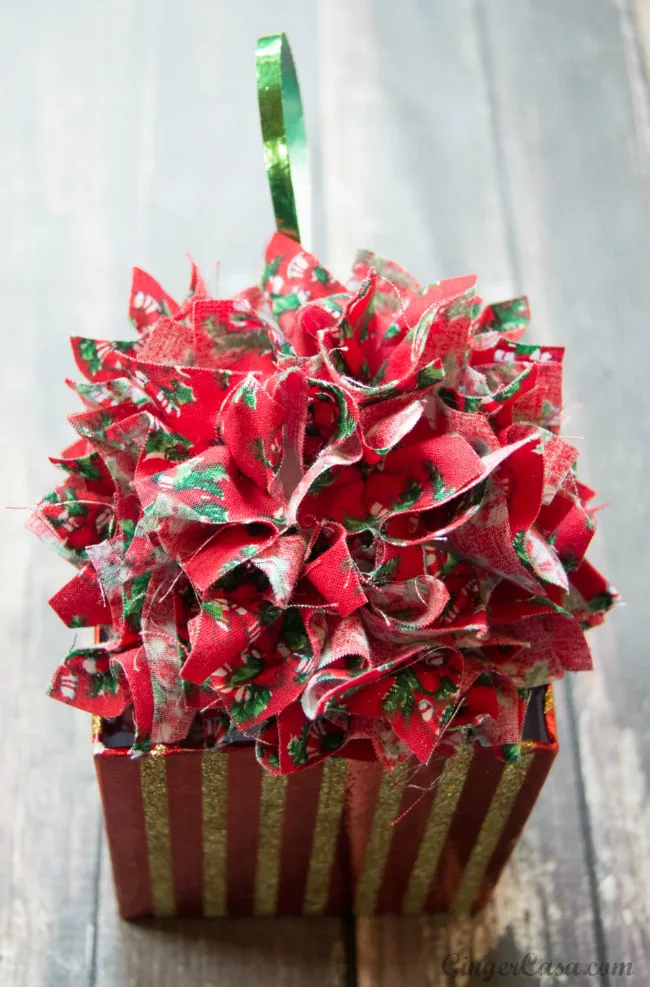 Don't miss these cute DIY yarn ornaments!
Don't miss these fun Christmas things to make:
SaveSave
SaveSave
SaveSaveSaveSaveSaveSave
SaveSave
SaveSave
SaveSave