Effortless Summer Solutions To Savor Your Time By The Pool
You know when the days get hot and the days get longer, it is time to head to the pool! For those of us who have kids who could swim all day long if we would let them, we need some effortless preparation to make our time by the pool enjoyable and luxurious. Savor this time relaxing by the pool this summer!
Bring along a fun, fruity drink with you to the pool.


Frosted Limeade – Dukes and Duchesses
Watermelon Lemonade – Giggles Galore
Non-Alcoholic Piña Colada – 7 On A Shoestring
Ginger Lemonade – Mainly Homemade
Here are a few summery snack ideas to enjoy by the pool!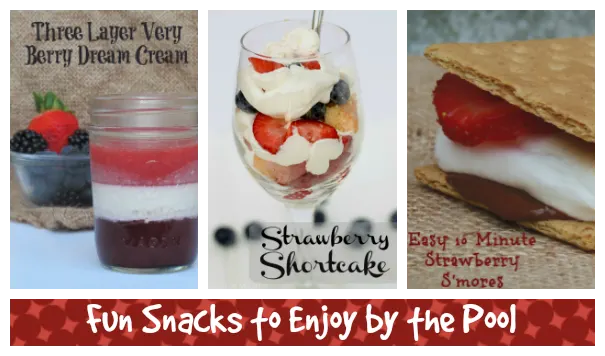 Very Berry Dream Cream
No Bake Strawberry Shortcake Treat – Modern Mom Life
Easy 10 Minute Strawberry S'mores
Easy Banana Pudding – Modern Mom Life
Turtle Gelato Waffle Cake – Mommy Upgrade
Tropical Popsicles – Mommy Upgrade
Ice Cream Sandwich Cookies – Mainly Homemade
To best prepare for lounging by the pool, you need to get your skin in top shape. Exfoliate with these fun DIY scrubs!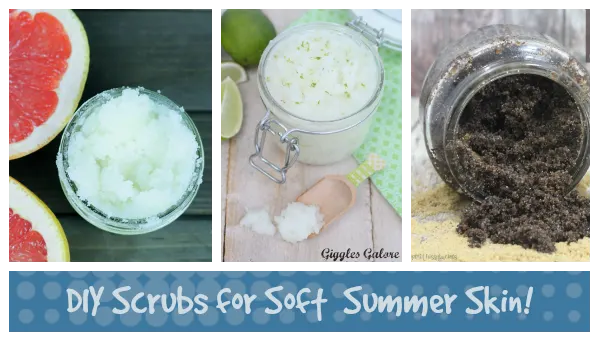 Grapefruit Sugar Scrub – Modern Mom Life
Coconut Lime Sugar Scrub – Giggles Galore
Also Check Out:
Homemade Whipped Body Butter – Mainly Homemade
Water Safety Tips for Families – 7 On A Shoestring
Make Shaving More Enjoyable!
Most everyone I know dreads shaving, but if you will be spending any amount of time outdoors this summer, it is something we have to do. Gilette Venus razors are fun to shop for and soothing on your legs. I chose the Venus Gilette Sensitive razors for my sensitive skin, and they work so well! When used with Gilette Venus Olay shave gel, the results are amazin…. smooth, moisturized legs…ready for the pool!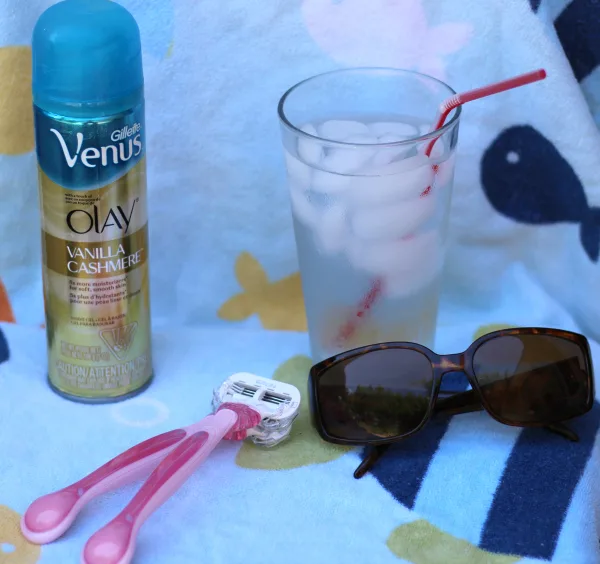 Venus Sensitive disposable razors have a special Moisturizer Strip for a safe, close shave and silky skin! There are 3 blades surrounded by soft, protective cushions and a pivoting, rounded head to fit easily into hard-to-shave areas. I love the specially designed handle for great control. And the best part is there is no razor blade change required. Just use the razor and toss when you need a new one! Grab your style of Venus razors at Walmart.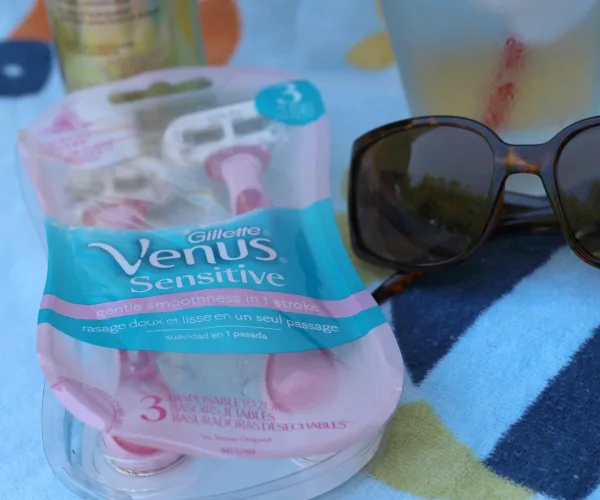 What do you do to make your pool experience the best?