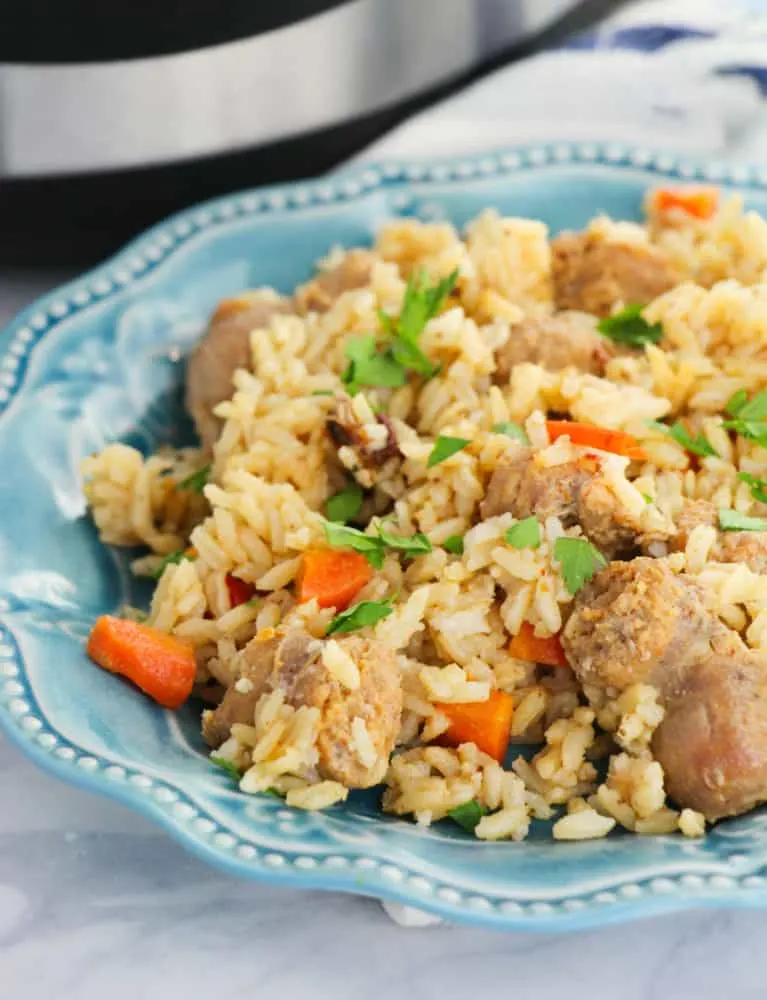 I can think of a myriad of reasons that I prefer using my Instant Pot over any other cooking device. The oven and stove heat up the house and take longer to cook things, the cleanup is always worse with bigger appliances, and well, the Instant Pot is SO easy to use! Take this Instant Pot Cajun Rice & Sausage recipe for example…everything cooks in one place, the flavor is amazing, and cleanup is a breeze!
This recipe can easily be modified to fit your preferences. If you are not a fan of sausage, you can easily leave it out and it will be just as delicious. Alternatively, you can add chicken. Anything goes with this Cajun Rice, all made in the Instant Pot!
You know that I am a HUGE fan of making rice in the Instant Pot. There is simply no other way I make rice anymore after perfecting my recipe for Instant Pot Mexican Rice, Fried Rice, and Cilantro Lime Rice.
This meal would be great for a busy weeknight meal after work, before soccer practice, or for when the back to school madness hits. I think it is a great idea for a camping trip meal, too, because it can all be cooked in one place and all you need is an outlet!
Scroll down for the complete recipe!
I love Instant Pot meals because, other than a few small cooking details, all that you need to do is dump your ingredients in and cook!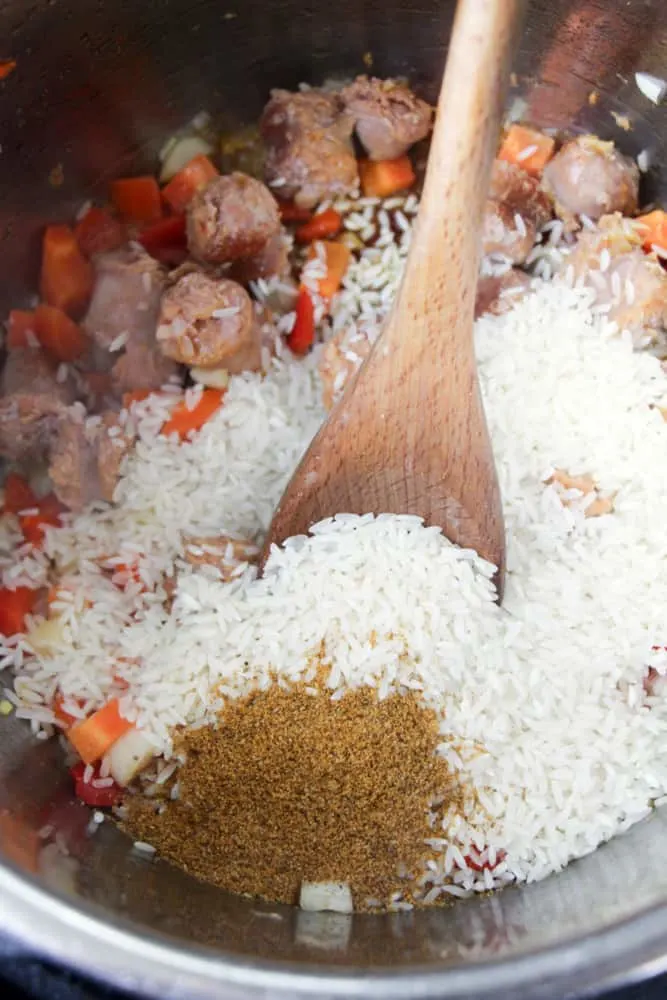 Make sure you follow the exact directions for the amount of liquid to add. This is a vital step to ensuring that your rice is fully cooked, fluffy, and not burnt!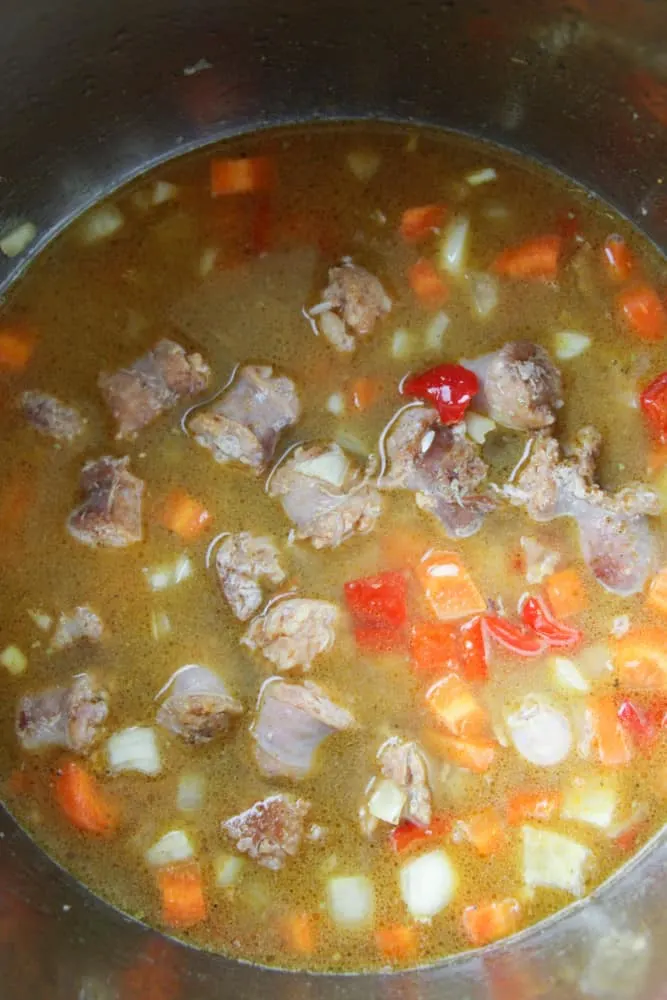 The end result is a delicious meal that your family will love.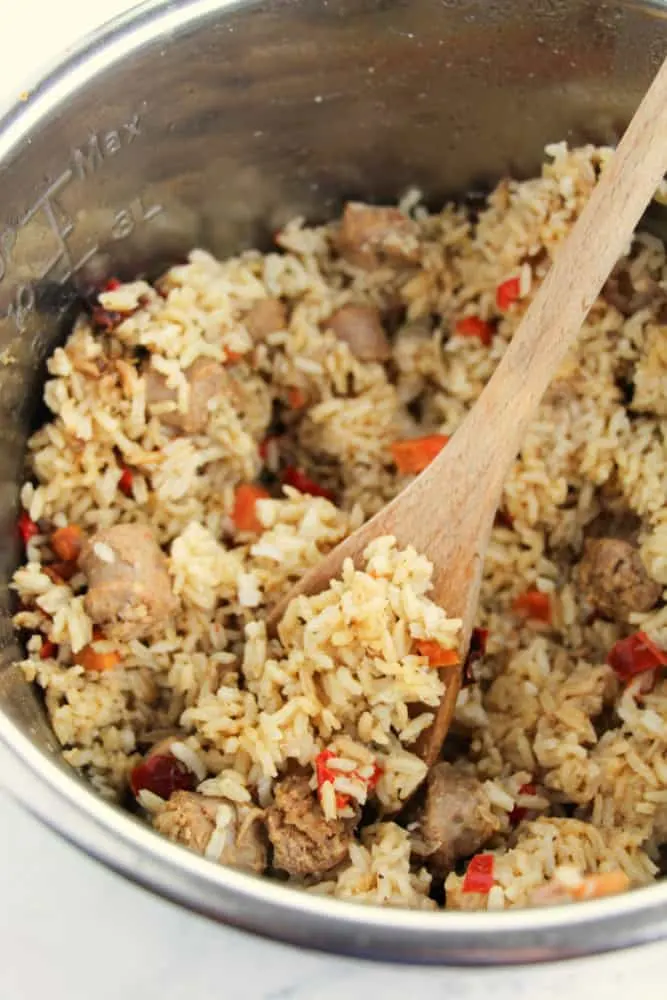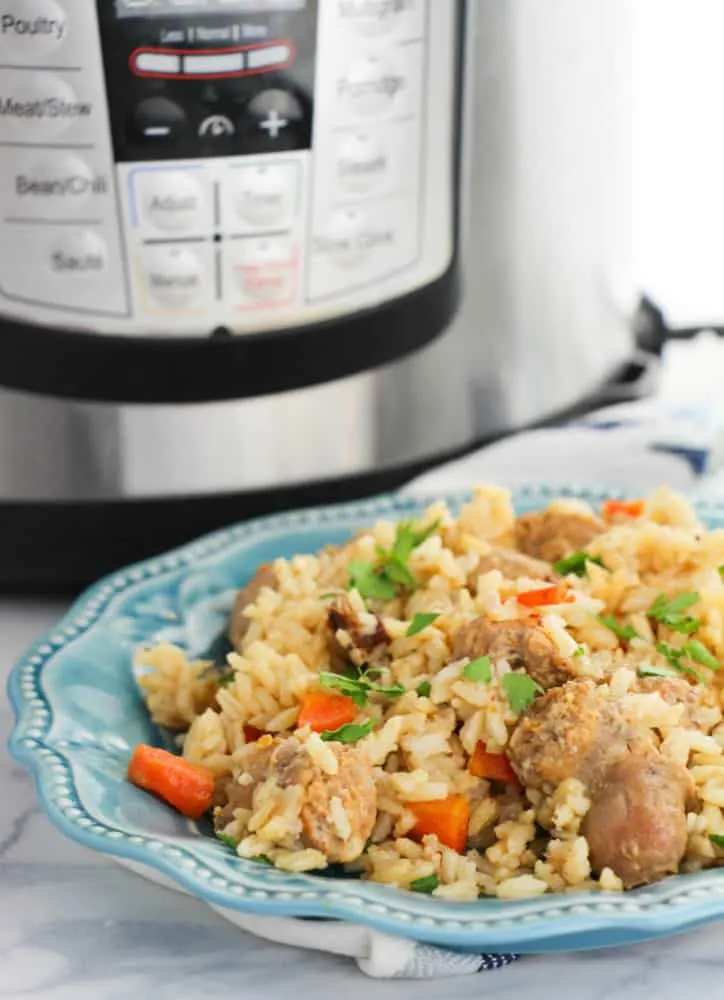 Serve this Cajun Rice & Sausage with a glass of iced tea and you're all set!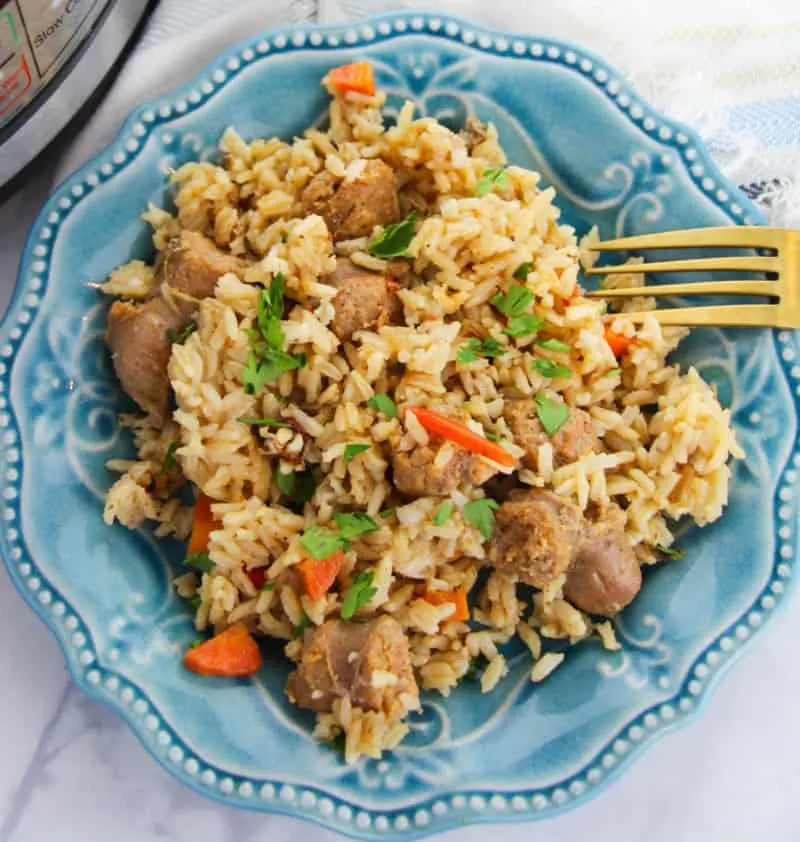 Save
Save
SaveSave
SaveSave
SaveSave
SaveSave