Do you love sweet potatoes as a side item but don't have a full hour to cook one to perfection in the oven? Check out how I make Instant Pot Sweet Potatoes! And, check out one of my favorite Whole30 meals…sausage sweet potato!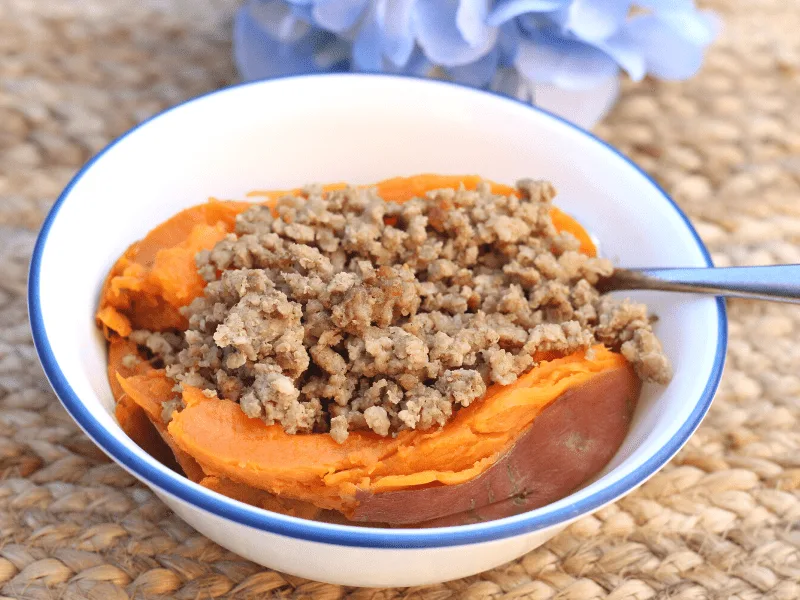 The Instant Pot can cook these sweet potatoes while the main dish is prepared…or you could make it the main dish! Just about any meat is delicious on a sweet potato.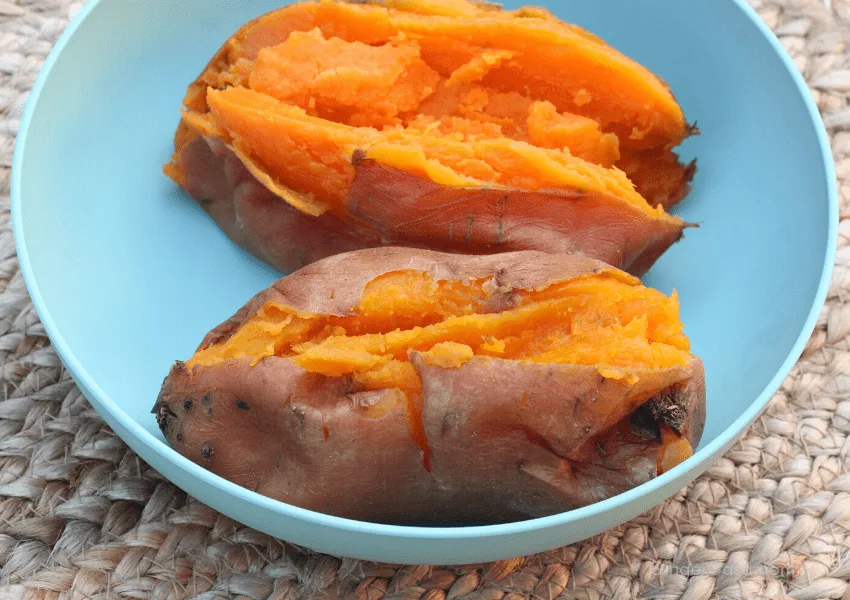 If you are following Whole30, you can top your sweet potato with ghee and salt, a dash of cinnamon or pumpkin spice. If you're not doing a Whole30 then of course you could top it with the brown sugar, cinnamon, marshmallow combo. Salt is always my go to in all situations, because sweet potatoes are already sweet!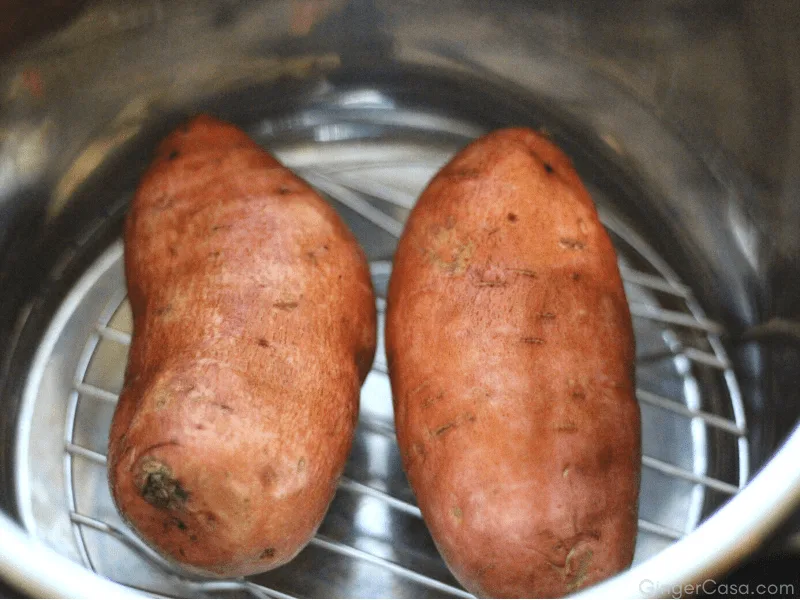 When the delicious sweet potatoes are cooked, you can top with anything you like! I love to add a little salt and my homemade sausage crumbles!
What do you like to add to your Instant Pot Sweet Potatoes?