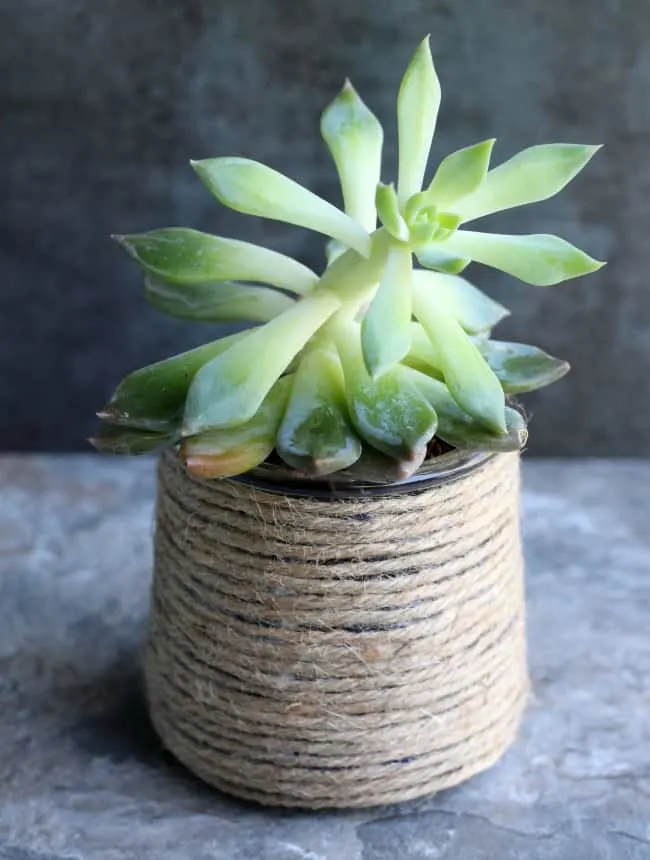 While my love for Oui yogurt has had to slow down (I've switched to better for you nonfat Greek yogurt,) I still pick up those cute little glass jars as a treat from time to time. Remember how I repurposed glass yogurt jars for Fall and Halloween? I even made mini peanut butter pudding pies in them! They are not only adorable, but can serve many functions!
With Teacher Appreciation Day and Mother's Day in May, I made these cute DIY succulent planters using repurposed glass yogurt jars.
How do you make succulent planters?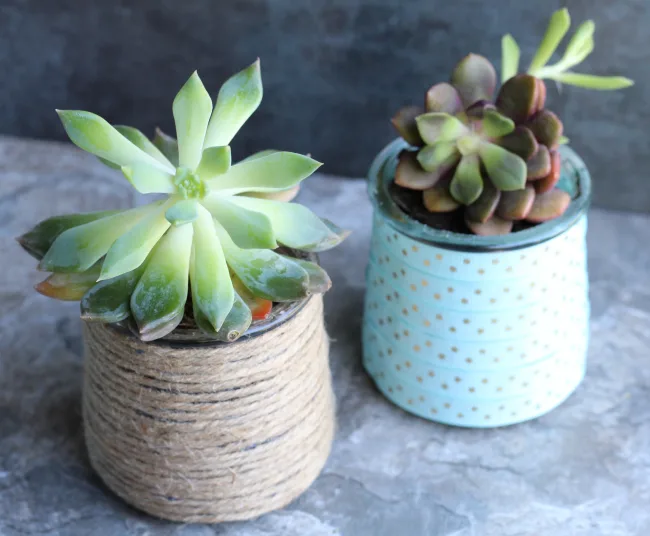 The good news about succulents is that they don't really care what kind of planter they are growing in. However, if you want to match your decor or make your super cute succulents even cuter, you will want to make a planter like this!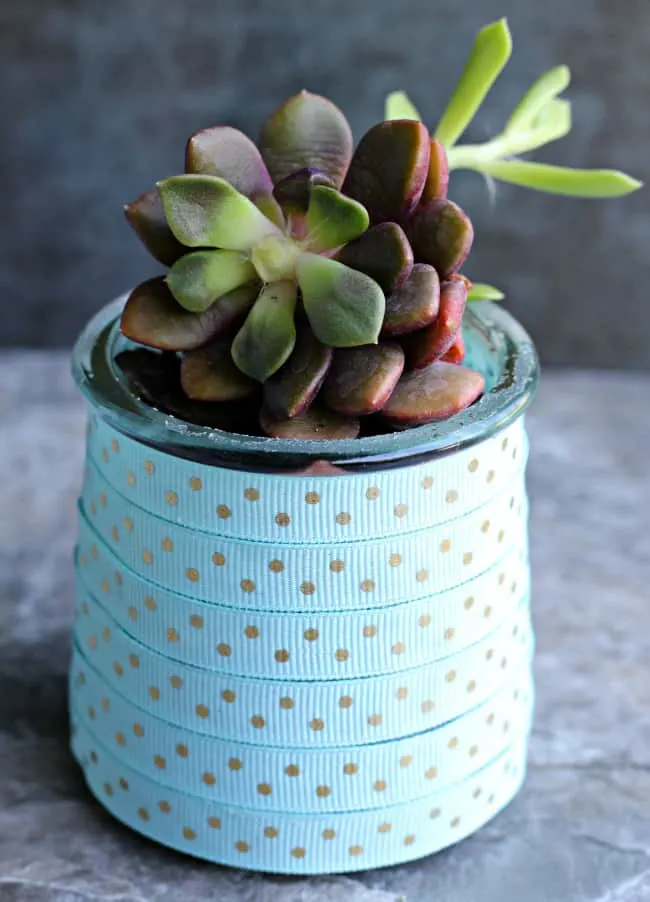 The process is simple. Just pick some twine or ribbon that you love and add it to the sides of a repurposed yogurt jar: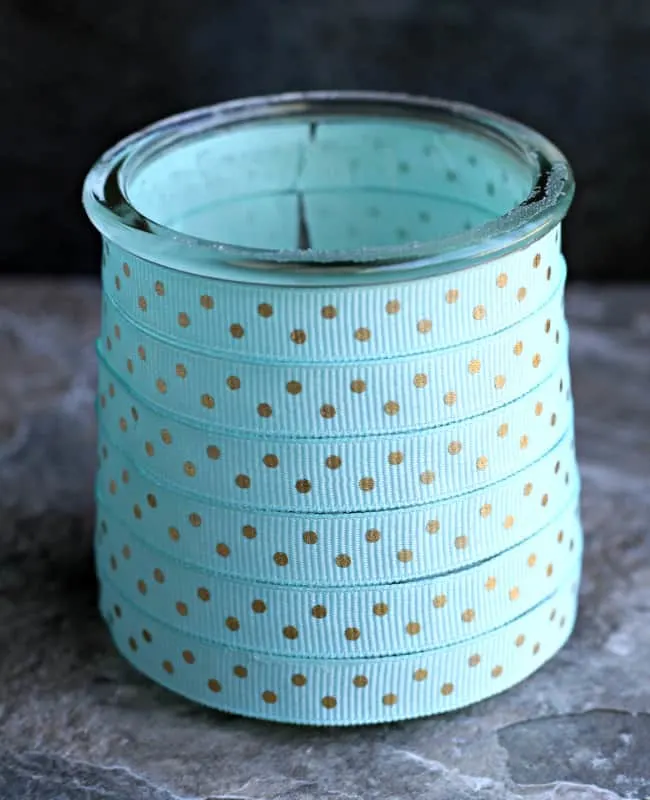 What do you put in the bottom of a planter for drainage? Don't forget to add rocks at the bottom for drainage so your succulent won't drown!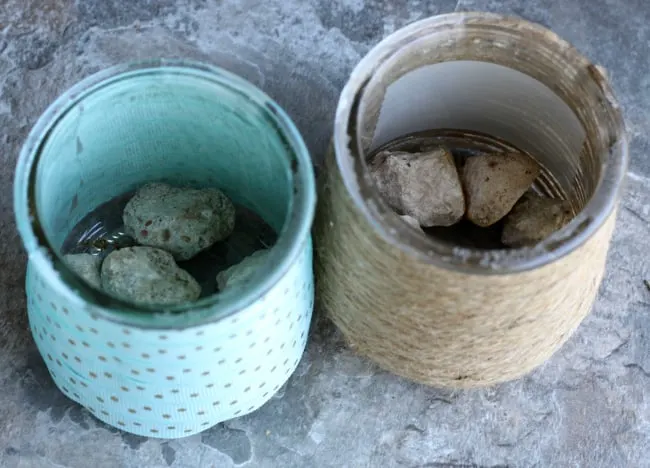 Check out SoulyRested's list of 10 Best Planters for Succulents for more inspiration!
Don't miss these other fabulous ways to upcycle glass yogurt jars: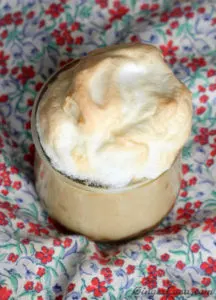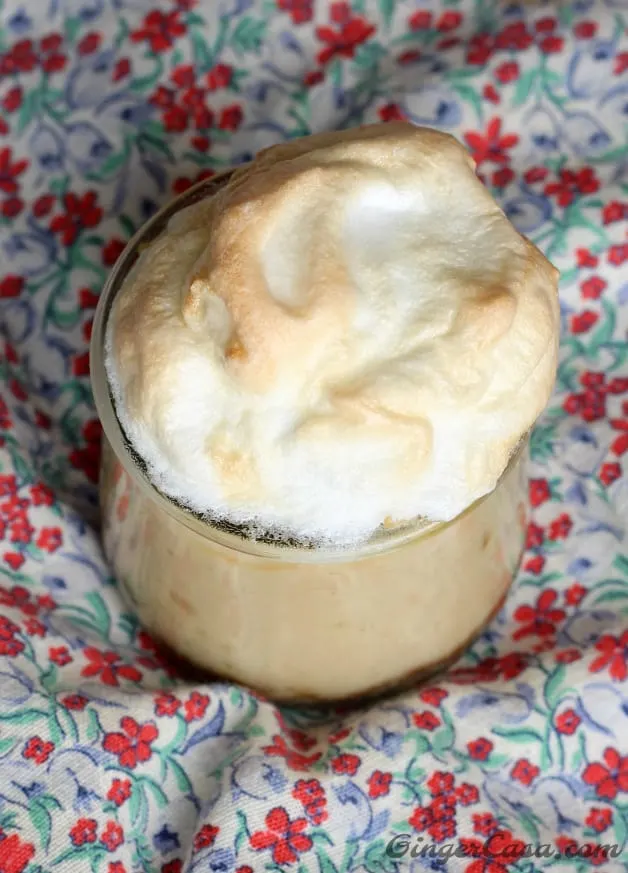 SaveSaveSaveSave