My kids only have a couple of weeks of school left and I will tell you….I am THRILLED! Yes, you heard right. Thrilled. I know that there are days of crazy chaos ahead, but we are tired and need a break from the hustle and bustle. Even though my kids do not sleep in, I want to be woken up with their giggles instead of an alarm clock. I want us all to have the ability to travel, to visit museums and water parks, and to have special days and make special memories. I am also ready for the school anxiety to go away for a few months because it takes such a toll on all of us. It is hard.
I do believe, though, that summer with the kids home is something you truly have to be prepared for or you will self destruct. If you are used to having days without kids, how will the household run now that they are home all of the time?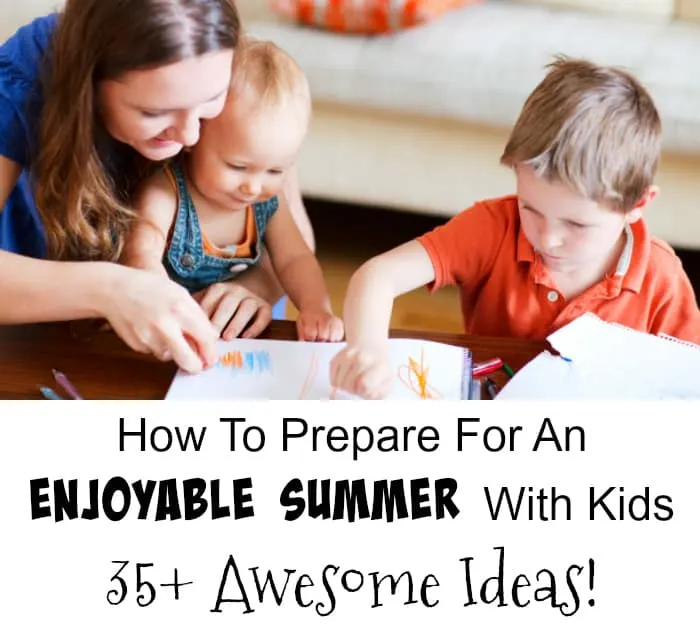 I have collected a few tips and ideas to make this a GREAT summer with the kids! Put a little preparation into it, and you can minimize the chaos and maximize the memory making! If you want to add some fun and teach responsibility, check out these low maintenance pets.
Behavior Management
Earning Screen Time For Kids: Printable Ideas
Things For Kids To Do!
7 Hacks For Keeping Kids Busy This Summer
DIY Pool Noodle Games (No Water Needed!)
Keep Them Learning!
Summer Activity: Super Duper Words
Get Outside!
Frugal Summer Ideas
10 Ways Your Family Can Save Money This Summer
Cooking With Kids
Summer Recipes For Kids & Fun Cooking Activities
Road Trips With Kids
Tips for Long Road Trips with Kids
Tips For Mom
25 Ways To Reset When You're Having A Rough Day
7 Ways To Create Joyful Moments With Your Kids This Summer
Effortless Solutions to Savor Your Time by the Pool